Just in time for Thanksgiving and because I love you more than you'll ever imagine, I'm giving away this gorgeous All-Clad Roaster Set from Williams-Sonoma.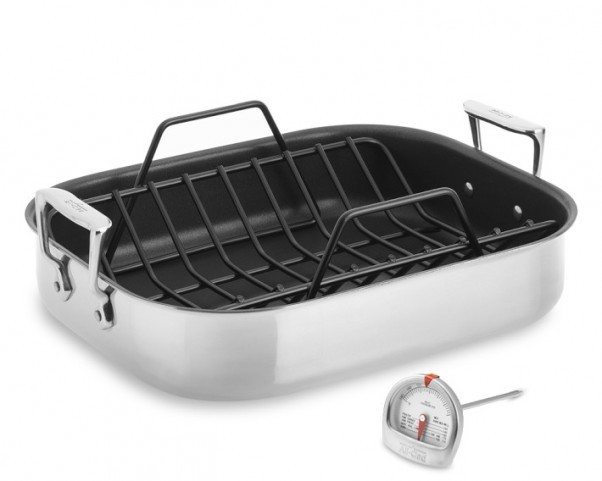 This roaster set includes all you'll need to prepare and roast the perfect turkey this Thanksgiving, with the roaster, rack, and thermometer included! While my roaster isn't this exact model, it is one very similar that I've had for years and years and years and years. You get the picture. I've had it a long, long, long time. And, thankfully, it never fails me.
I don't only use my roaster for turkeys either. I love to roast beef tenderloin for Christmas, whole chickens, huge pans of vegetables and so many other dishes!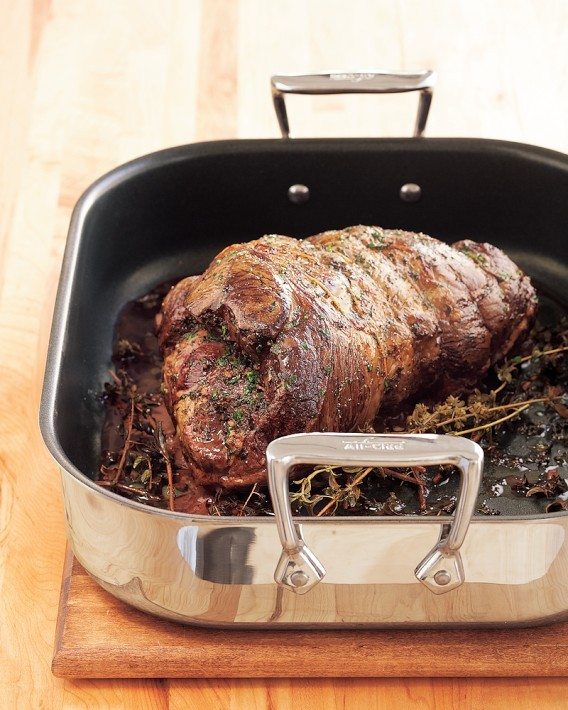 Here's how you enter. Just tell me your favorite Thanksgiving side dish! Is it mashed potatoes, dressing, corn, or something else?
Congratulations to Lori, comment #404!
For additional entries, you can do any of the following, if you wanna.
Then head back to this post and leave a comment that you did.
This giveaway ends November 15th at 11:59 PM eastern. The winner will be announced sometime the following day!
Good luck!
Disclosure: This giveaway is sponsored by Add a Pinch. Photo credit by Williams-Sonoma.