It has been a while since I've shared a few of my favorite things! Too long, in fact! So, I thought I'd share a few things with you today that I always seem to toss in my bag as I pack for a trip and reach for at home. All of these are beauty finds that I have been using for at least three months, some much, much longer.
You ready?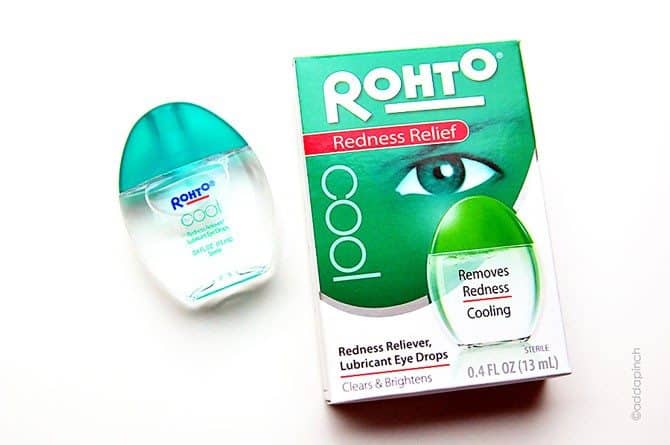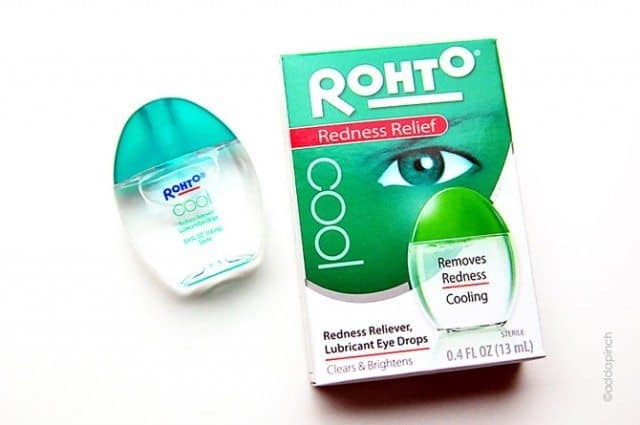 First, let's talk about these eye drops. Oh my goodness!

I've been using these drops from Rhoto since last June and am totally in love with them. I went to the pharmacy to pick up a bottle of eye drop back last summer and the pharmacist saw me searching through all of the rows of bottles on the shelf. She came out and told me that she really liked these drops in the green bottle and to give them a try.
I have to tell you. They are magic in a bottle.
Seriously.
When they say "Clears & Brightens" on the label, they mean it.
They do burn like all get out when you first drop a bit into your eye and make mine a whole lot redder to begin with, then in just a few second they are bright white, clear and just perfect.
I've recommended them to friends since I discovered them and every single one of them are now devotees, too! That's a pretty good sign, I think.
Last year, they were harder to find in my little town, but I've recently noticed them in more and more of the stores where I shop. There is also a blue bottle, but I've not tried those.
If you have tried them or decide to give them a try, do let me know what you think.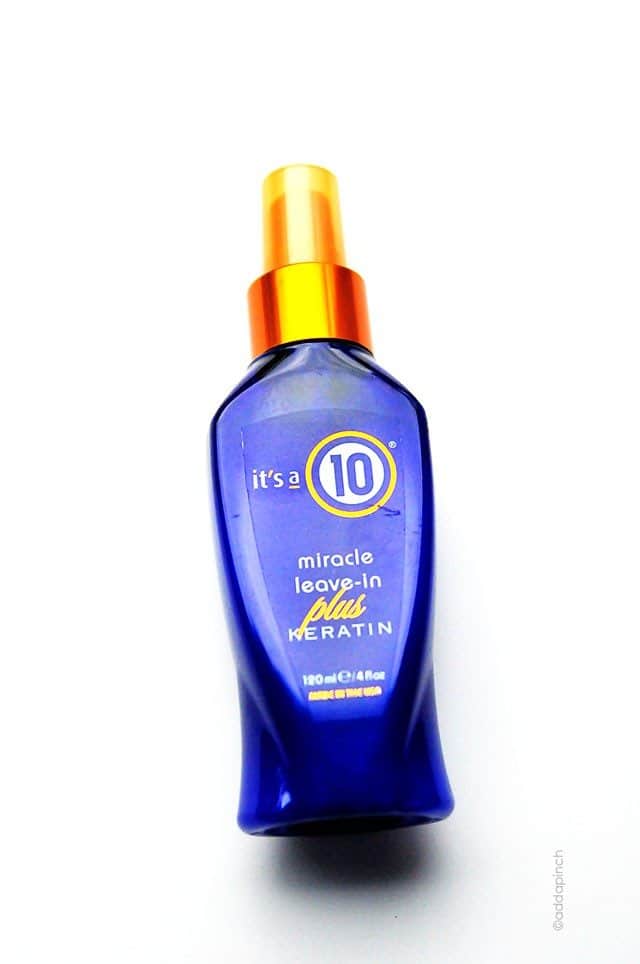 Okay, okay. I know I've shouted about this hair product before.
I've admitted to hoarding it and have even given it in little gift baskets to friends before.
I'm THAT addicted to this stuff.
That's why it is on this list of favorites, I guess. I certainly couldn't do a list without it.
This stuff is rather pricey, but lasts for a good while. It used to be that I could only find it at my salon, but now it is stocked at Target, Publix, and a few other general stores in my area.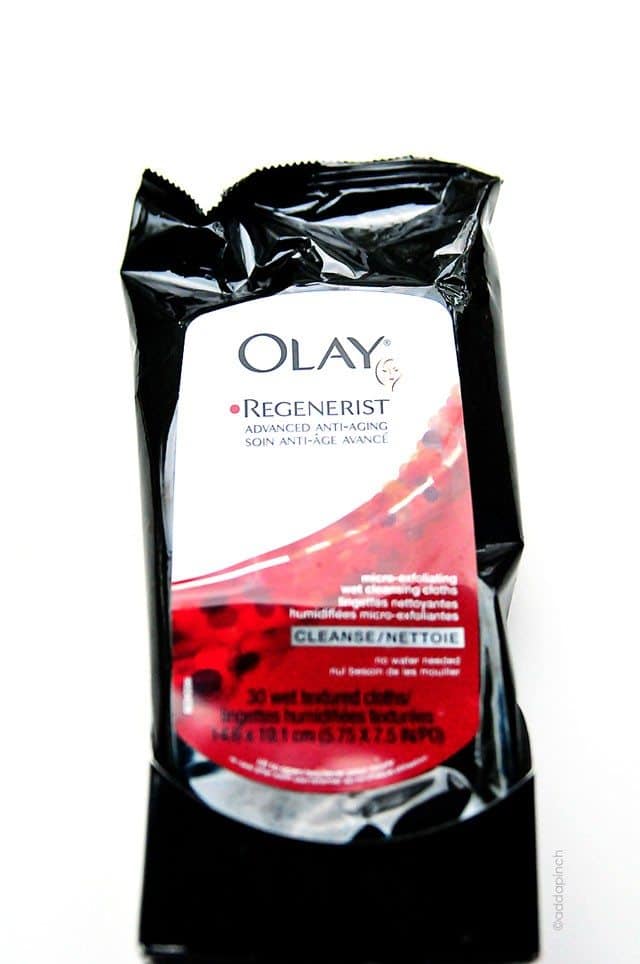 I adore cleansing cloths when I travel. It makes packing so simple and cleansing your face while away from home just couldn't be simpler.
Now, I'll be the first to admit that I have a lengthy routine each morning and evening while I'm at home, but if I'm away from home for just a few nights, these cleansing cloths are perfect.
I recently picked up a pack of these by Olay before a trip and loved them so much I picked up another pack of them for our trip for Spring Break – even though I brought all of my other products for my standard routine from home.
They are great for quick touch ups during the day when you are going out and just need to get rid of the grime of the day and get ready for going out.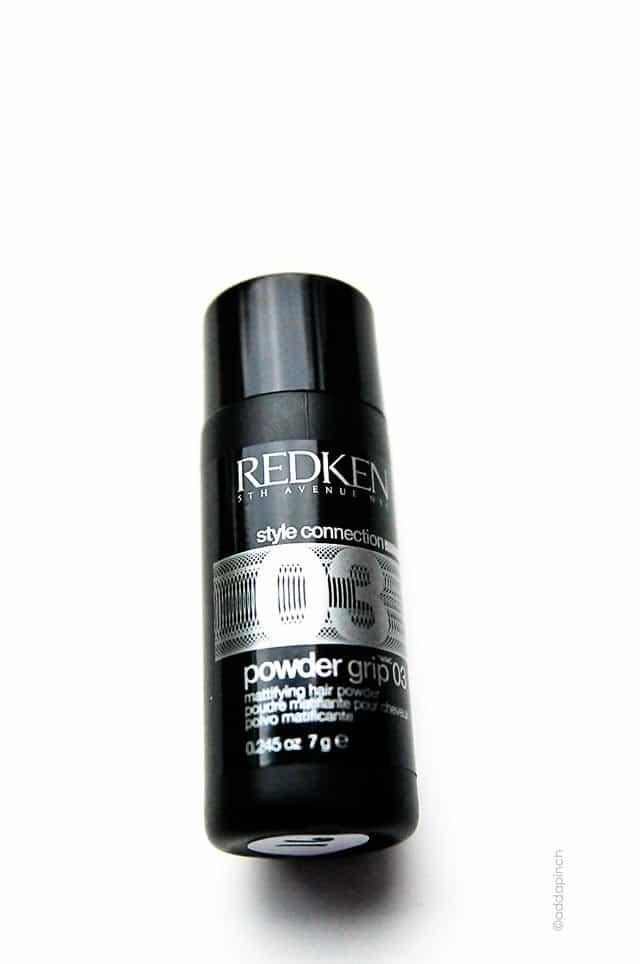 I like big hair. It's a thing with me.
Well, when I say "big hair" I don't really mean as big as I wore it in the 80's, but there are times when a little more volume is just necessary.
Is that a Southern thing?
Don't answer that.
Anyway, a little of this Powder Grip by Redken goes a long, long way. I just shake a touch of it onto my finger tips and then rub it onto my scalp where I need a bit more volume.
It adds a bit of grip to my hair so that it just does what I want it to do. No need to get into all that teasing and backcombing of my past with this stuff.
I don't use it every day, just every once in a while when I feel like I need it. I've been using it periodically for the last two or three months but have noticed it is always one of the first things I toss in my bag when I am packing for a trip. That's a good sign that it is something I should share, I think.
Heh.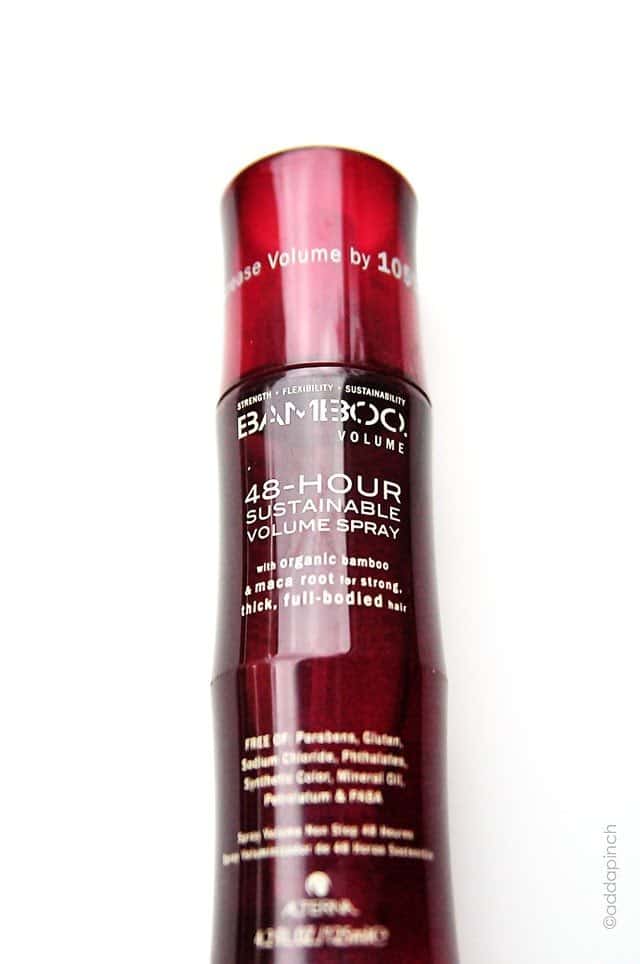 And speaking of volume.
This volume spray is the stuff!
After I wash my hair and spray on my It's a 10 that I talked about earlier, I spray this spray onto various sections of my hair around the crown of my head and around my face before I dry it.
Most days, I let my hair air dry, but I've found that this really works better on the days that I use a blow dryer.
It doesn't leave a residue feeling on my hair like the power grip I mentioned earlier and just leaves your hair feeling soft but with more volume. I've been using this spray since last summer and still love it as much now as I did when I first started using it.
When I combine the two products in my hair routine, I definitely get the bouncy locks I love.
Don't judge.
Have you found any beauty products you've noticed you always seem to pack for trips, reach for the most, and always rebuy? Those are the best, aren't they? Do let me know, odds are, I'd probably love them, too!
Robyn xoxo