I'm having fun sharing about my favorite things with y'all. I hope y'all are liking it too.
Today, I'm chatting all about hair irons.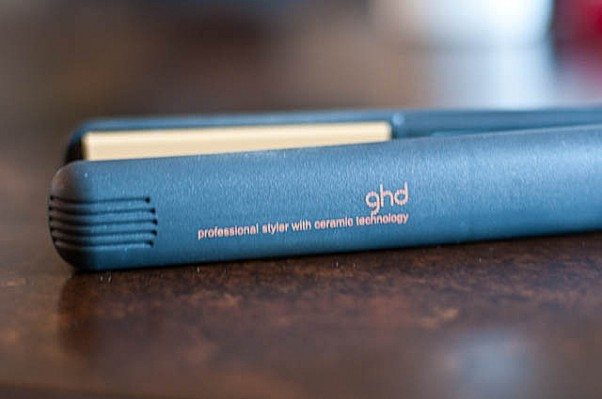 I remember when I first used one. It was at the la-de-dah salon in Atlanta. Remember the one? Yeah, the one where I came out looking like a calico cat? Yep, that's the same one.
Well, on an earlier visit to this hair stylist, she picked up the hair iron/ straightener/ whatever you want to call it to use on my already straight hair. I asked, "what ya gonna do with that?" To which she replied, "get your hair straight."
I felt about as dumb as a rock, because I could have sworn my hair was straight. My sister was the one with curly hair. We'd grown up fussing about me wanting her hair and her wanting my hair – you know, the way sisters fuss.
She'd work forever in the mornings blowing her hair with a hair dryer and using this special brush I was never allowed to touch to get her hair as straight as possible. I, on the other hand, spent about the same amount of time using hot rollers and feathering the mess out of the sides of my hair. It was plum scary when the wind would blow. I had wings the size of a hawk.
So imagine my surprise when a hair stylist was telling me my hair wasn't straight enough. I'd been working for years to make it less straight.
Within a few flicks of her wrist, my hair had a shine it hadn't had before, the volume was just right, and I was grinning from ear to ear. And yes, I bought a hair iron from her on the spot and I've not been without one since.
I've not quiet achieved the same ability she had with that hair iron, but I'll tell ya, I get practice just about every morning using mine. It's one of my very favorite things.
And since I'm bragging all about it, next year I bet curly hair will be all the rage.
But please, don't let the feathered sides come back in style. I don't think the world is ready for that again.