Today, I want to welcome my niece Amy to share with us about some of her traveling essentials. Amy frequently travels for her job and has become quite the master at packing a carry-on suitcase for an extended trip across the country! Please give Amy a warm welcome! ~Robyn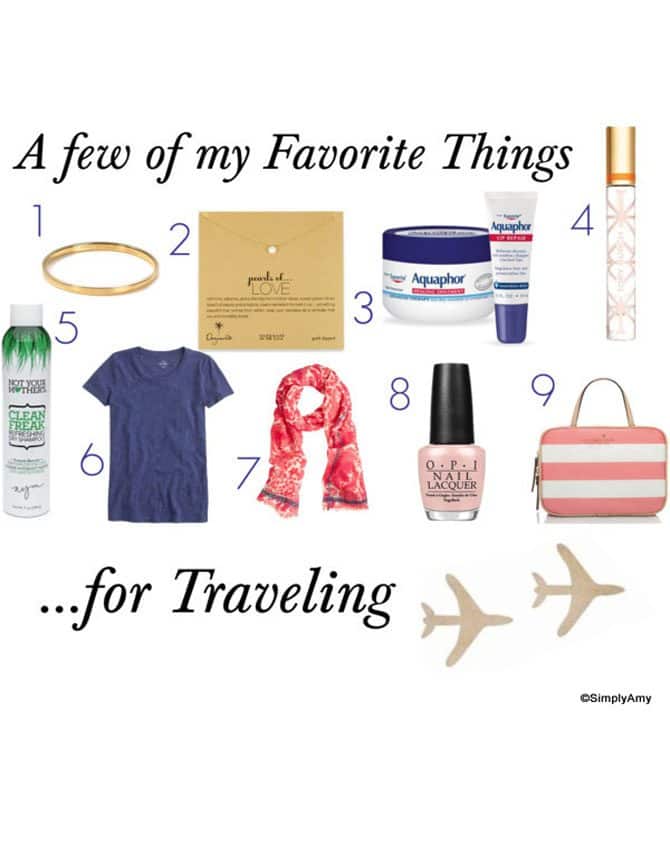 A while back, Robyn shared a list of her current personal travel essentials and since I have been doing a good bit of travelling lately, I thought this month I would share with you a few of my favorite things that I have found very useful and practical when traveling or just for everyday! I love when you find something that fits your lifestyle and continues to be a go-to item. I hope you will share some of your favorite things with me as well!
What are some of your favorite travel items?