One of our favorite places to visit while in Walt Disney World is the World Showcase in Epcot. And the highlight for me in the showcase is without a doubt the American Adventure.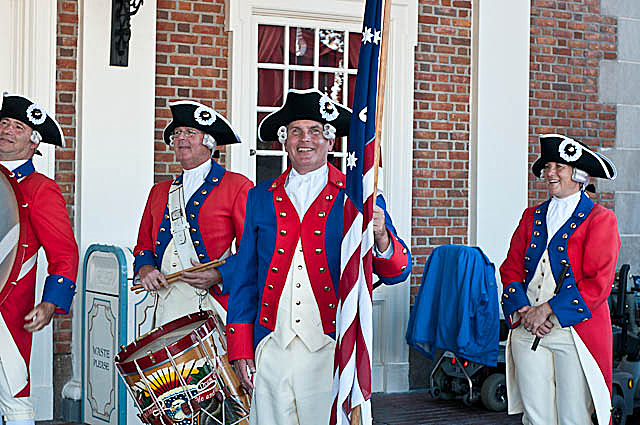 If we time it just right, we're able to see the Fife and Drummers followed by the performance of period music.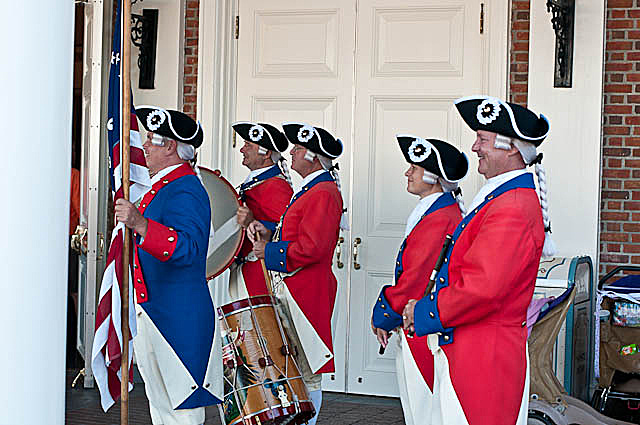 Since we've been studying early American history, it seemed to make a bigger impact with Little Buddy this visit. I know it did with me.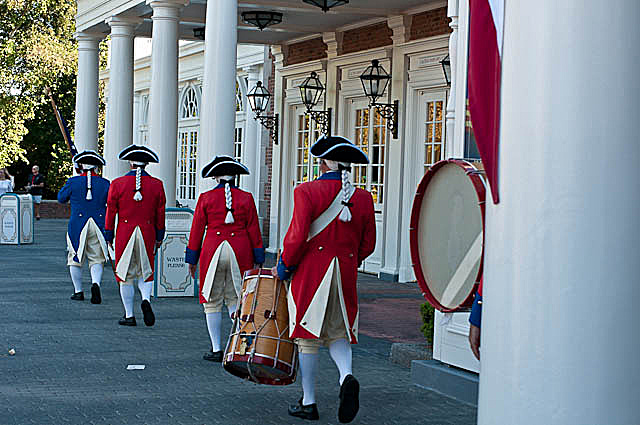 And filled me with such pride for all of the courage and wisdom throughout our country's history.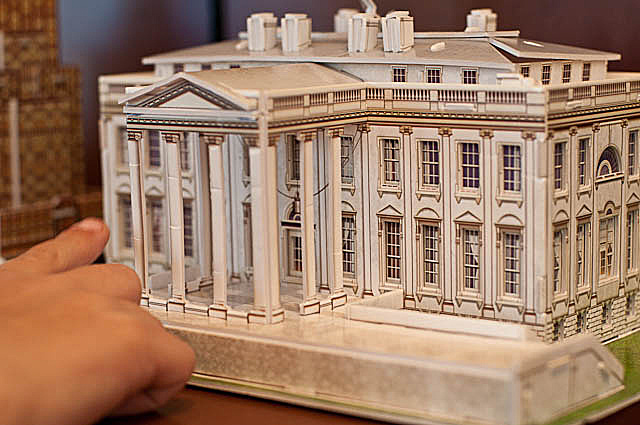 And awe.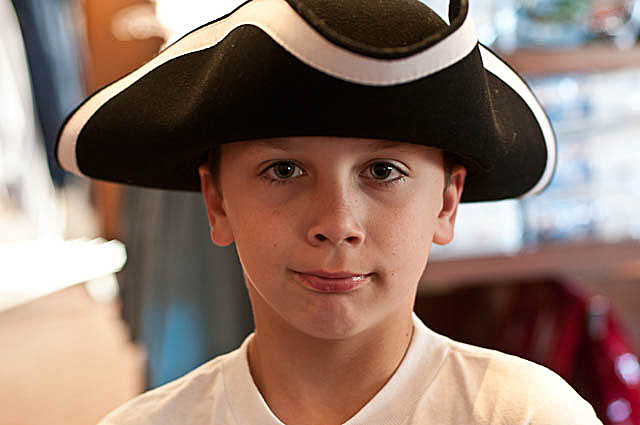 The shop is full of wonderful treasures and gifts.
Little Buddy and I seemed most enthralled with the hats.
I'm telling you, we couldn't stop playing!
And it was a pretty awesome field trip to reinforce our early American studies.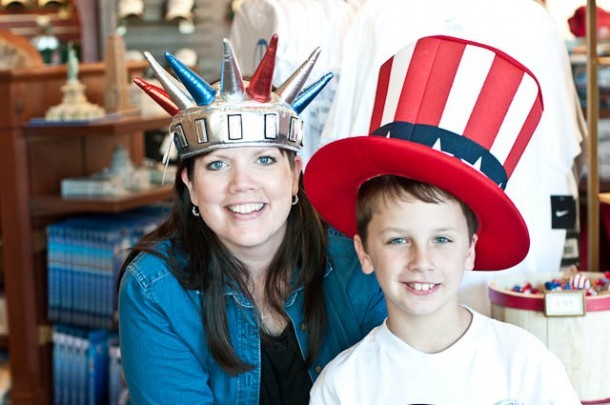 I think the side-tilt looks cool there, Buddy.