A couple of years ago, my dear friend Amy and her family gave my family a fondue pot for Christmas. I have to tell you, it was one of the best gifts I've received in such a long time. I use it for so, so much more than just fondue. Although, I do use it for that as often as I can!
You see, I also love to melt chocolate and dip all sorts of delicious things into it. Pretzels, marshmallows, cookies, fruit, you name it, it has probably had a dunk into the ol' fondue pot of chocolate.
So, since Valentine's week is just around the corner and my fondue pot hasn't left my counter in over a week, I thought it would make a perfect giveaway!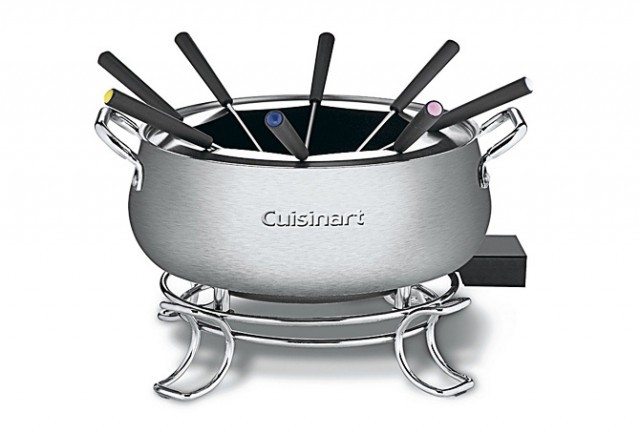 I'm giving away one Cuisinart electric fondue pot to one lucky member of the Add a Pinch family.
Here's how you enter.
Just leave me comment telling me about your favorite meal or treat for Valentine's Day.
This giveaway ends Monday, February 10th at 11:59 PM eastern. I'll announce the winner sometime on Tuesday, February 11, 2014.
Disclosure: This giveaway is sponsored by Add a Pinch, because, well, I love ya!