My food dehydrator and I have become fairly fast friends over the past years. I had one type that seemed to work fine, and then, when I started using my new one, I fell totally and completely in love with dehydrating.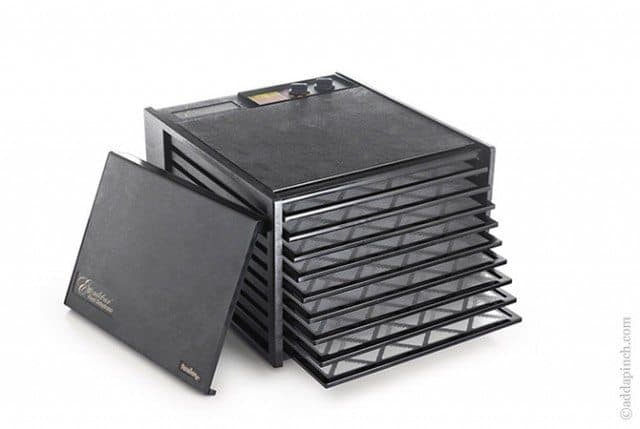 Did you see my post today over in Add a Pinch Cooking where I shared about my favorite fruit leather recipe ? I'm constantly trying new flavor combinations and I think the possibilities are just endless.
It just feels so good to have a these cute little fruit leather rolls ready to pack away when we are traveling, my son is headed off to camp, or just to snack on from time to time. Since I make them myself with all natural ingredients, I know exactly what is in them and feel good about having them myself.
But, my food dehydrator does a ton more than just fruit leather! From making jerky strips, fruit and vegetable chips, to drying herbs, it is a great tool for preserving foods while they are the peak of their season to use later.
Since this Excalibur food dehydrator includes a temperature control and a timer, it makes dehydrating so much simpler!
So, because I love mine more than I could ever imagine, I'm giving away an Excalibur Food Dehydrator to one lucky member of the Add a Pinch family!
To Enter:
Congratulation to Connie, comment #189. This giveaway is now closed.
Giveaway ends Tuesday, April 22nd at 11:59 PM eastern. Only comments left on this post will be considered for entry into the giveaway. Only one entry per person, please.
Disclosure: This giveaway is sponsored by Robyn Stone and Add a Pinch because I love you bunches!!! xo