My nerves have been shot. Completely. I'm not entirely sure they will be back to normal anytime soon. You see, Little Buddy started football. And I started biting my fingernails and wondering what in the world I had agreed to.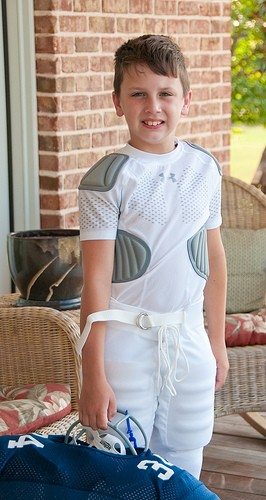 He's been asking to play football since he was four years old. Football is a big deal in the south. Well, at least it is around where we live.
Friday's are all about the big game, who is starting and who is going out for pizza afterward. That's how it was when I was a young teeny bopper. Now, I have no idea what the kids are all thinking about, but that's still what I'm thinking.
Anyway, we waited until Little Buddy was eight to sign him up for football. My brother-in-law is a high school football coach who played college ball, his recommendation was to wait until this age to begin so he had proper protection since they are just starting light tackle.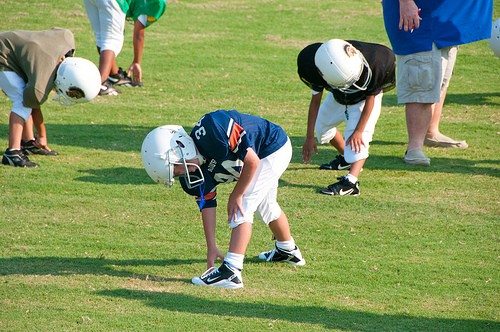 Well, I think it was my brother-in-law that made that suggestion. But honestly, it could have been anyone. Whoever made the suggestion when Little Buddy was five, I held onto those words like they were golden. Three more years I didn't have to worry about him playing football and getting hurt.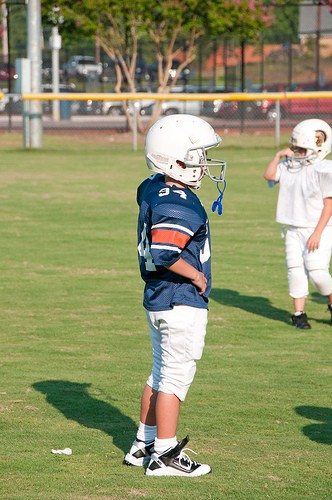 That's silly, I know. I now sort of realize the error of my ways. Had he started at five, he would know all of the plays by now. He would be one of the seasoned players.
But you know what? I don't think my nerves could have stood it then. They are barely holding it together now.