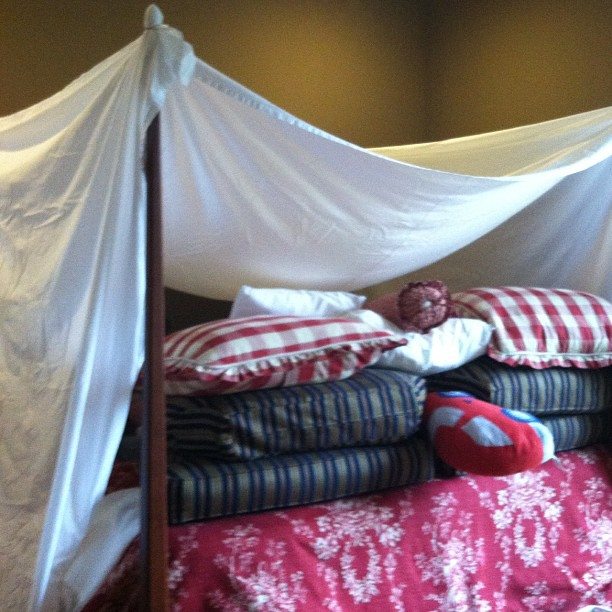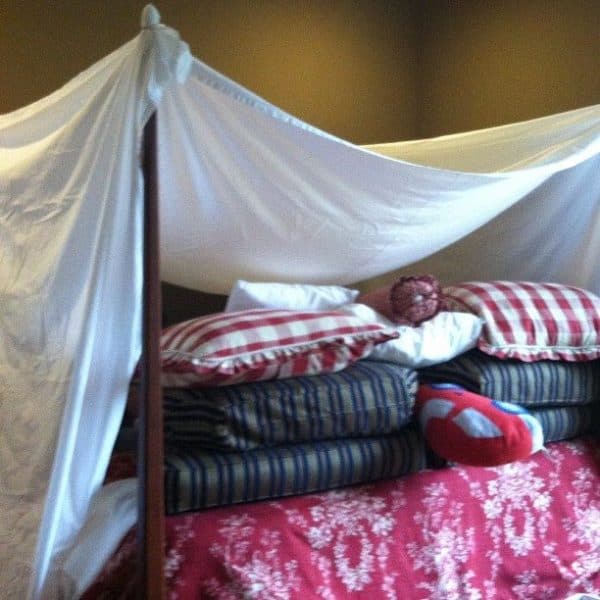 Fort building is a right of childhood, don't ya think? I remember building forts out of old cardboard boxes, pillows, chairs, underneath the dining table, and yes, sometimes even underneath my bed. I'd bring along a special book or a few toys I really want to play with and allow my imagination to run wild in those buildings of my childhood. Later, I progressed on to decorating cardboard boxes to make somewhat of a village, but the cover of a blanket or sheet was always involved as my sister and I would build a "community of forts" in our living room.
Over the years, Little Buddy has definitely built his fair share of forts, but this past weekend while my husband was away on business, we took our fort building to a bit of a more comfortable level, if you will.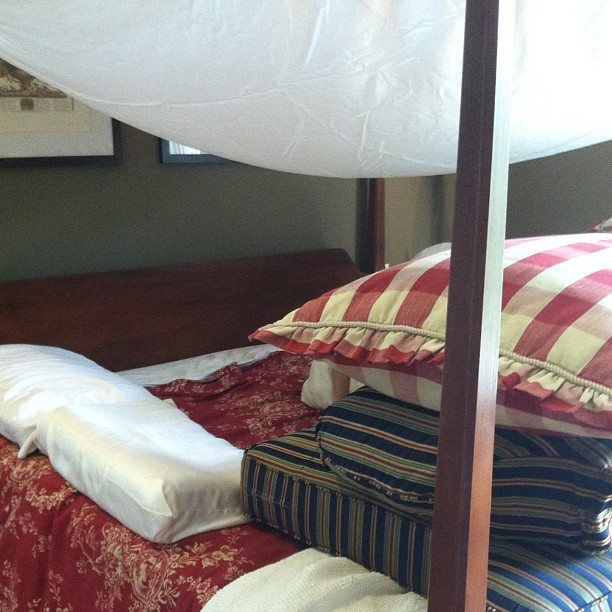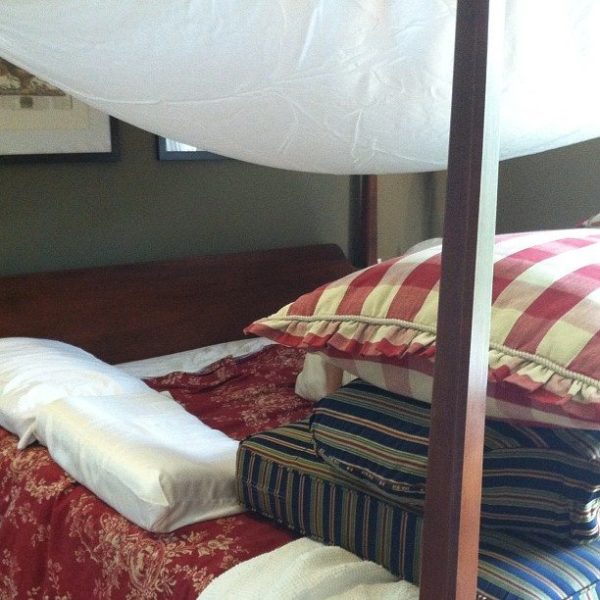 Using my poster bed, we secured sheets over the top and down the sides of my bed with a few large rubber bands. Pillows were pulled from the chairs in my room and elsewhere in the house to make our fort extra insulated until we decided we needed a bit more space.
We had a ball playing in our fort all day Saturday. It was our refuge for a day when playing outside just wasn't going to happen.
We read books, we played with GI Joes that had long been cast aside for electronics, and we even told a few scary stories in that old fort.
As night time rolled around, off came the end of the fort so we could enjoy movie night from the vantage point of the most comfortable fort I've ever had the pleasure of hanging out in for the afternoon.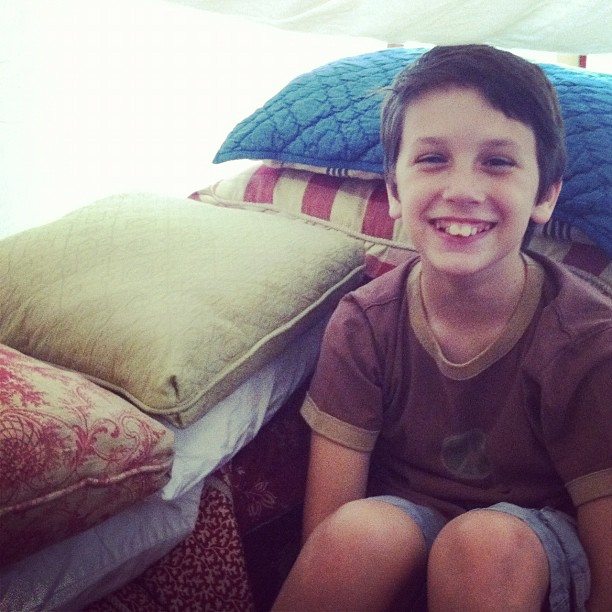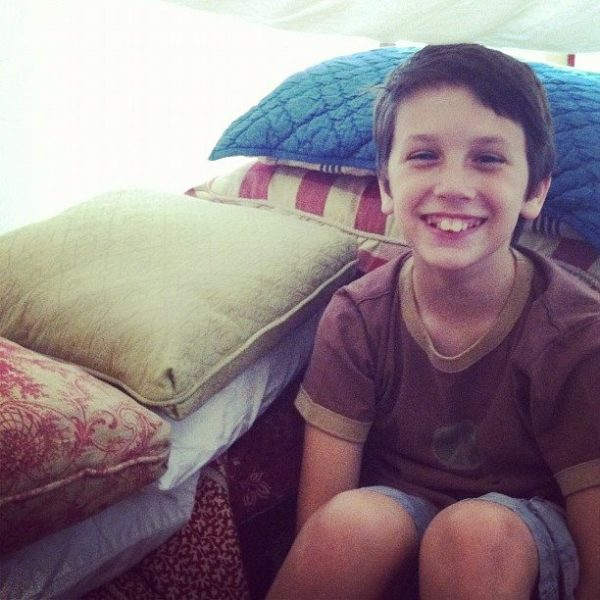 All in all, it was a most magical day.
How We Made Our Poster Bed Fort

Supplies
4 flat sheets that fit the size of your bed, i.e. if a king size bed then 4 king size sheets
about 10 large rubber bands
pillows
step stool (optional)

Instructions

Step 1. Spread 1 of the flat sheets across the bed. Lift one corner of the sheet and secure around the top of the poster bed poster with a rubber band. Repeat until all four corners have been secured at the posters.

Step 2. Hang 1 of the flat sheets alongside one side of the bed by securing each of the two corners onto the posters with a rubber band on each poster. Repeat with the other side of the bed with another flat sheet as well as for the other open end of the bed.

Step 3. Add pillows inside the fort for additional comfort.

Now you are ready to bring in the fun and imagination into your fort. I do have to warn you though, Little Buddy asked if we could turn his bed into a fort for the rest of the summer.
What did you do this weekend? Anything you'd like to share?