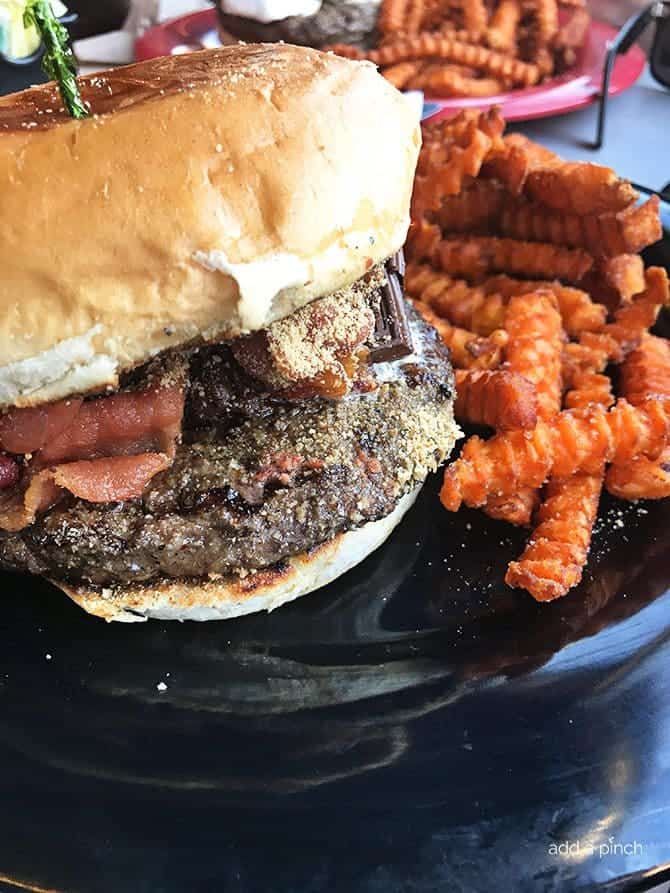 We are traveling this week for Sam's Spring Break and decided to stop overnight in Tallahassee, Florida on our first night on the road.
Sam has said for a little while that he's considering Florida State for college, so we try to go through there whenever we have the opportunity. (Who knows where he'll decide to go, but…)
And, since it has been a while since I've shared any of our on-the-road finds, I thought I'd share this really fun place that we visit as often as possible whenever we are there.
It is Midtown Caboose.
It is Sam's all-time favorite restaurant there and it is a treasure!
See that photo up above?
That's one of the things that he likes to order. It is their S'more Than Words burger.
When I first saw it on the menu, I just shook my head and said, "No way!" But, being the courageous orderer that he is, Sam took a chance during a visit and ordered it. He absolutely loved it!
It is a graham cracker encrusted hamburger with smokey bacon, chocolate, and a marshmallow!
He and his friend Ethan both loved it (again!).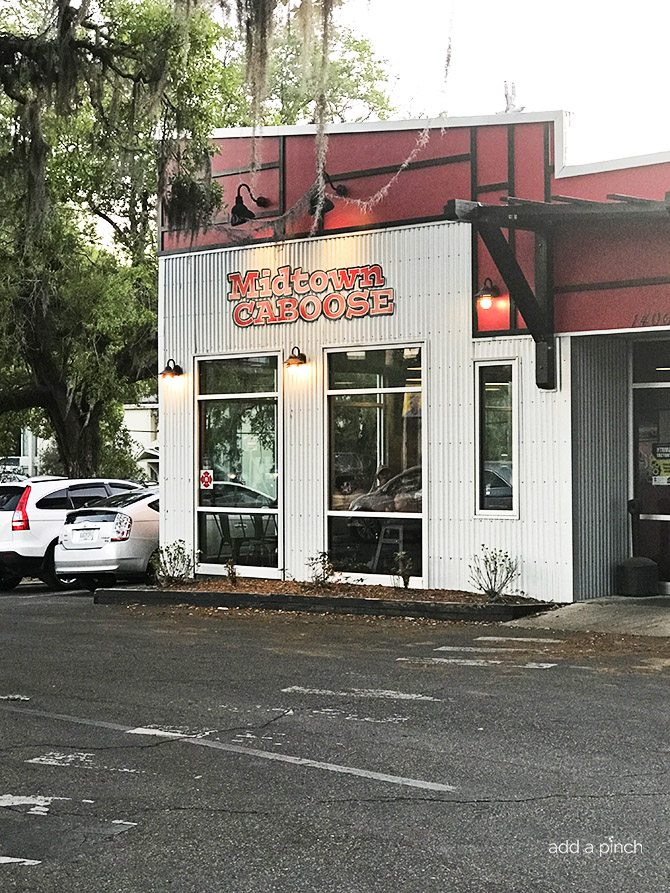 I love the atmosphere here! It is always fun and the staff is just go-out-of-their-way friendly!
If Sam does decide on FSU for college, I think I'll need to buy his meal ticket from here! 🙂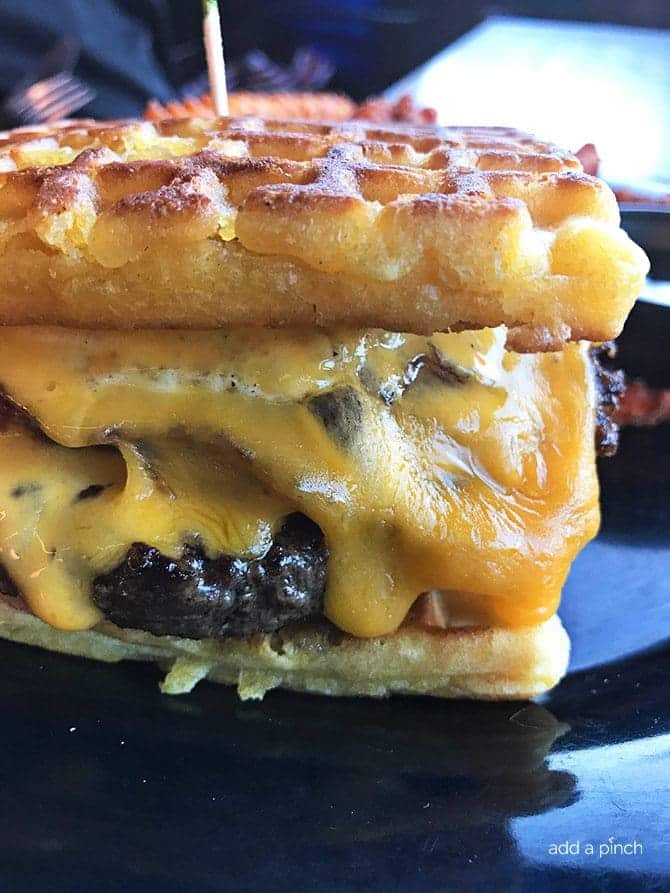 Bart ordered the Oh Canada burger!
Oh my word this thing! It is a burger topped with a fried egg, hash brown, Canadian bacon, cheese and then you choose if you'd like it on a waffle or pancakes. To top all that off, it is served with maple syrup on the side.
I'd love to meet whoever thought of this? Can you imagine the thought processes they must have over food combinations!?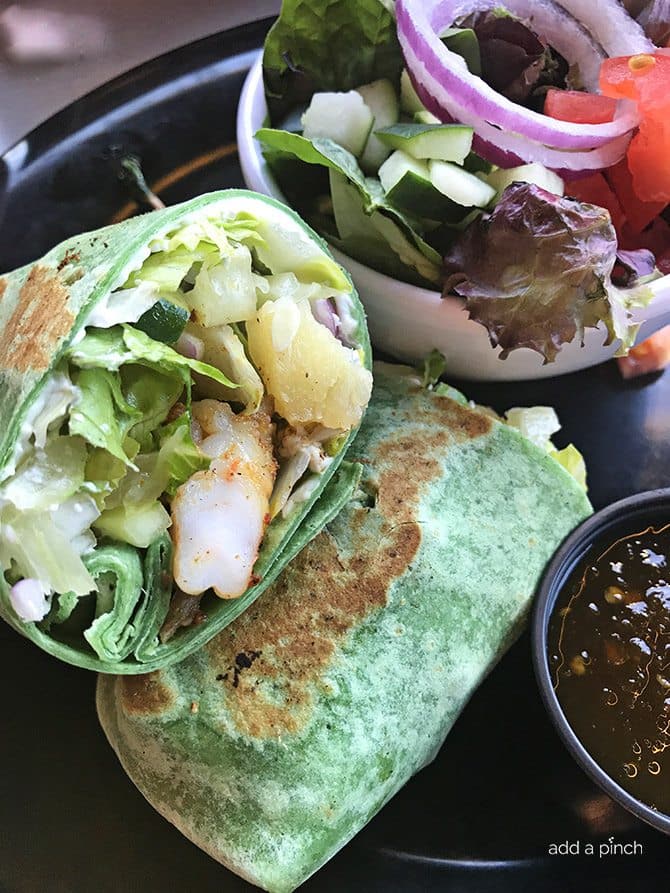 And as for me, I went with my personal favorite, the Magnum PI.
Since Tom Selleck and I go way back (okay, he has no clue who I am, but my sister had a poster of him when I was in eighth grade and I just thought he was dreamy!), I had to order it the first time we were there and it has been my favorite since.
It is made with fresh shrimp, pineapple, cucumbers, red onions, and a little bit of cream cheese on a wrap. I always like to get the spinach wrap and my sweet and spicy sauce on the side. With the sauce on the side, I can add just the amount I like to every bite!
If you are ever in Tallahassee, check it out and let me know what you order!