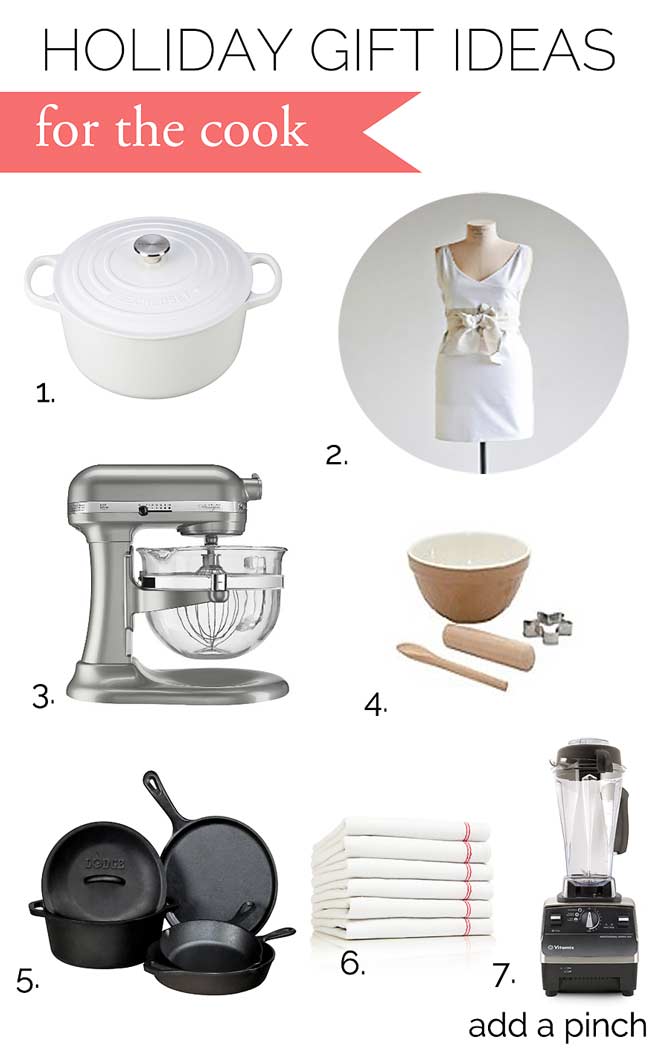 I'm so excited to kick off my Holiday Gift Ideas series for this year! Once again this year, I'll be sharing some of my favorite picks as a gift guide for those special people in your life and decided it was only fitting to being with gift ideas for cooks!
1. A matte white Dutch oven. ($280)
2. An heirloom quality apron. ($55)
3. An updated look for a large stand mixer. ($499)
4. A functional and beautiful baking set. ($24)
5. Skillets are an essential kitchen tool. ($12 – $84)
6. Striped kitchen towels. ($18)
7. A professional level blender. ($599)
You may want to get even more ideas from my previous gift guide for cooks.
Robyn xo