Girl Hunter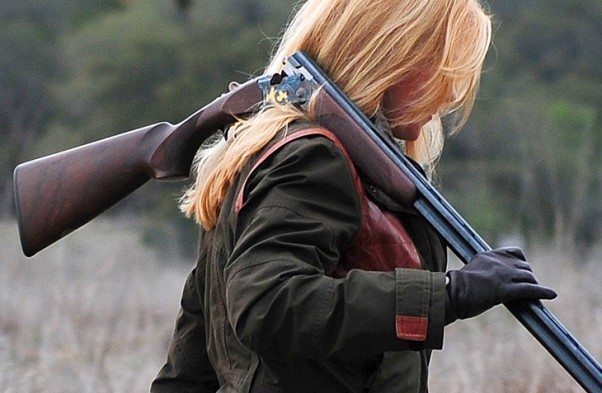 One of the gifts that I gave this Christmas was the collection of books by my friend Georgia Pellegrini. Her newest book, Girl Hunter: Revolutionizing the Way We Eat, One Hunt at a Time was just released in bookstores on December 13th and paired with her previous book, Food Heroes, made a perfect gift for family and friends.
Georgia's newest book is definitely timely. So are turning to the traditions of our parents and grandparents for recreation, sport, and even food. I remember my grandmother talking about many of her best meals as a child were from game her father or brothers had brought into the kitchen fresh and ready to be prepared. Squirrel dumplings, turtle soup, deer roast, and yes, even opossum.
I remember listening to her stories and asking her why they didn't just run to the local Jitney Jungle (our only grocery store in town growing up) for their food. Her life on the farm was definitely different than my life as a child. Milk came from their family milk cows, butter was churned, and fruits and vegetables were grown. Meats came from beef, hogs, and poultry that were kept on the farm and any fish that was eaten was caught in the creek or in the neighboring catfish pond. It seemed so extreme to me at the time and honestly, even up until a few years ago sounded like a life I couldn't even imagine.
Now, I'm eager to learn many of the ways of preparing foods that just came natural to my grandmother's generation. Knowing where the food comes from that I prepare for my family is more important than ever. I'm not saying that we'll have squirrel dumplings every night for supper, but knowing how to care for my family by preparing food from the land doesn't sound quiet as extreme as it once did.
And a shotgun sounds like an accessory this girl could get used to.
Credits: Top Photo: Amy Johnson | She Wears Many Hats, Trailer: Todd Porter & Diane Cu