"It's Gonna Snow!" Imagine those words from everyone you meet as if they were a wide-eyed, excited five year old preparing for his first flakes no matter their actual age.
Snow. It is normally a rare occurrence here in the south. Except we had a little bit a few weeks ago when we made the national news and Al Roker even had a few words to say about it.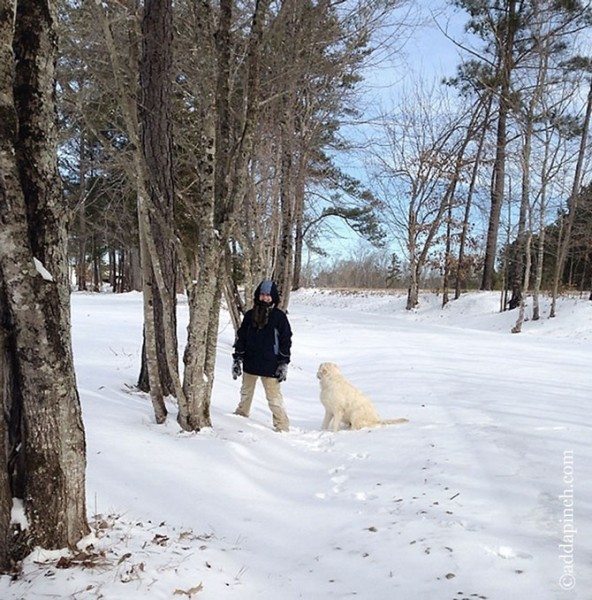 Our snowfall that week measured right at three inches at my house and was absolutely gorgeous. Since we homeschool, I didn't have to worry with cancelled schools, pickup lines or the traffic and confusion that goes along with them. We were able to stay nestled in and pretend like we could pay attention to our schoolwork as the flakes kept falling. Although we finally said to heck with it as we put on layer upon layer of clothes topped by the heaviest coats we could drag out of our closets to go play in the white stuff we weren't sure if we'd see again for another few years.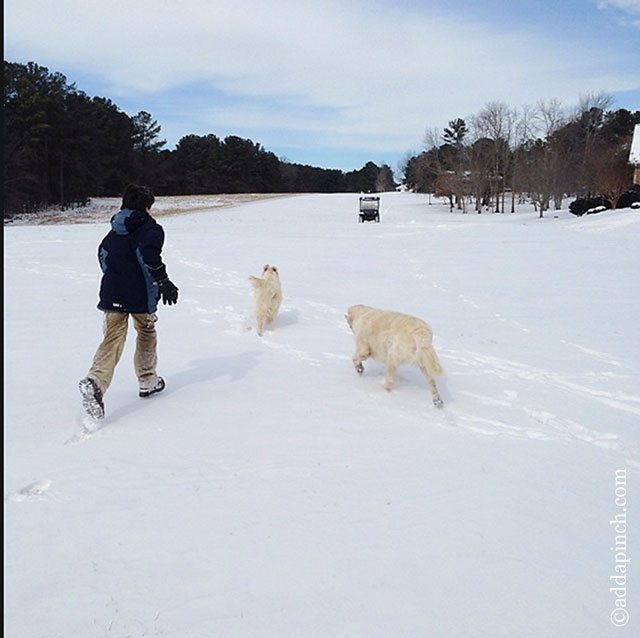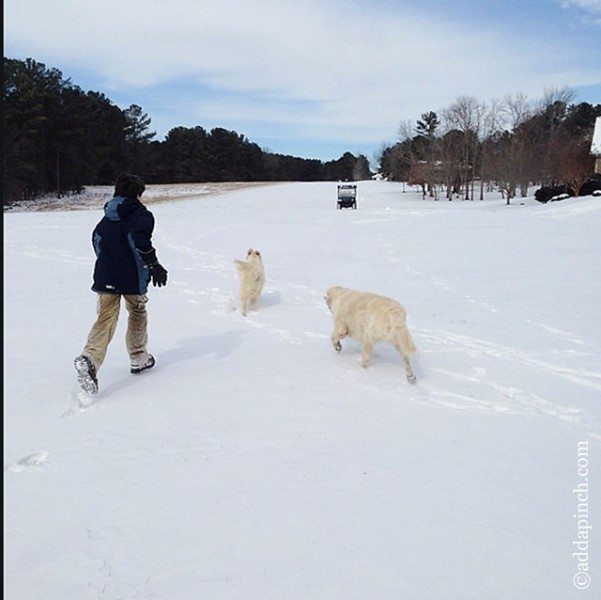 And yet, here we are again.
With the news changing every few hours between forecasts of a little to a lot of snow, ice, sleet, or maybe none at all, makes planning an adventure. My tubs are filled with water, fresh batteries are installed in the flashlights, candles and lighters are standing ready on the tables, cell phones and external chargers are all topped off, and firewood is stacked, ready and waiting. Jugs of water line my kitchen counter for drinking and for the pets, and I, along with every other person in my area, made the required southern pilgrimage to the grocery store for bread and milk early this morning.
In the south, our winter storms are known for bringing about power loss from hours to days. So, when the local forecast says, "It's Gonna Snow!" we all get excited like a five year old awaiting his first flakes.
Stay warm!
Robyn xo