Gray is a huge staple color of the season and is showing up in all sorts of beautiful fashion, home decor and accessories!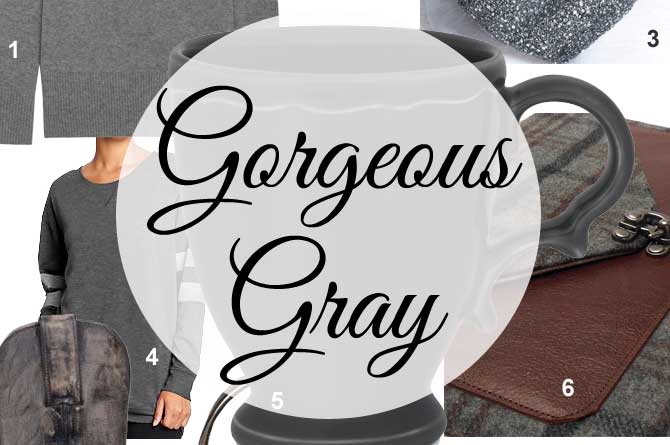 Once upon a time, not so long ago, it used to be that gray was a fashion color you only saw in menswear – or sweats. Not so anymore! I have seen more gray clothes and accessories that I absolutely LOVE more this year than ever.
Anyone who knows me knows I'm never gonna part with my staple clothing color – black – (as in THE holy grail black yoga pants – right!?) but gray is definitely moving up the ranks as a close second lately!
In everything from scarves to boots to even home decor, gray is stealing the show.
I just had to share a few of my absolute faves with you!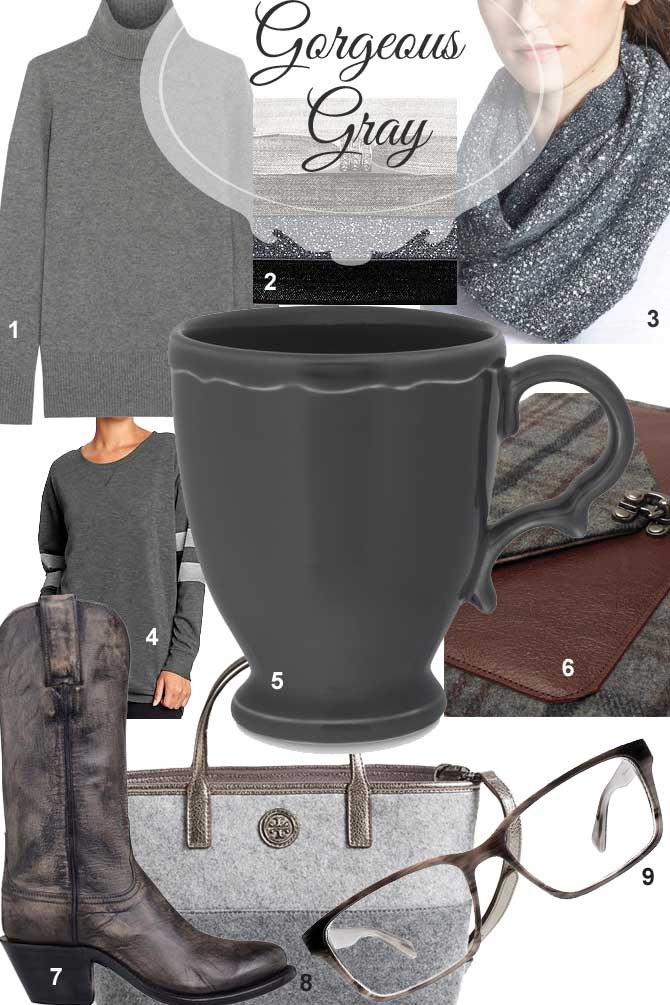 3. Gray & Sequined Kate Spade Scarf
What have you spotted in gorgeous gray that you are just loving?
Robyn xo