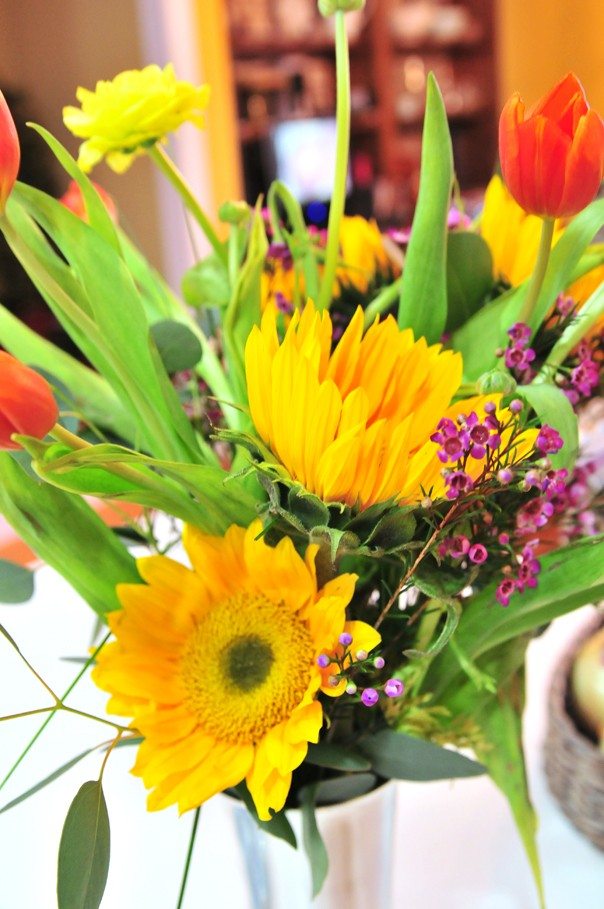 Have you ever noticed how much more inviting a house looks with plants and flowers? They make things look alive and refreshing and like people who can actually grow things live there. At the very least, they make an area look more like someone really thought enough about how a space looked so they added them.
Lately I've been adding a bouquet of flowers to my grocery cart not just because they make my house look a lot better, but because they make me feel a whole lot brighter.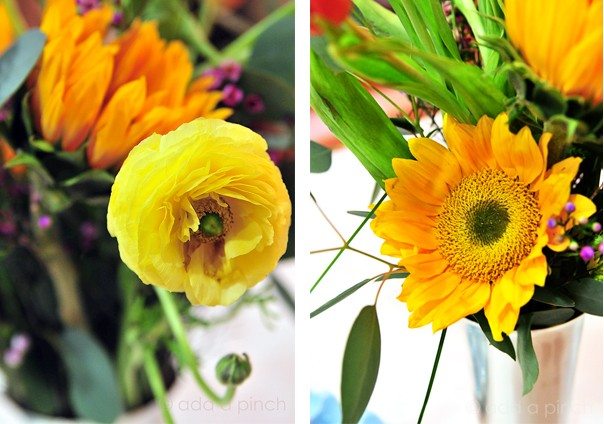 An instant little pick-me-up every time that I see them.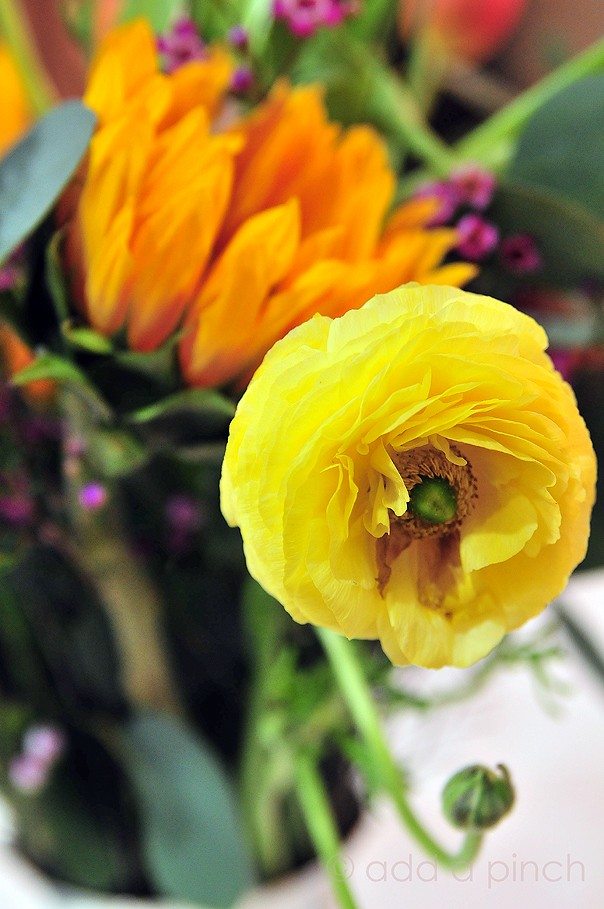 Especially these little ranunculas that remind me of a ruffled yellow sundress or ruffle frosting on top of a little cupcake. I'm going to enjoy their sweet little faces while they last.
What have you found lately that adds a little extra brightness to your day?