I've been taking a trip down memory lane today looking at Halloween costumes from our previous eight years of trick-or-treating.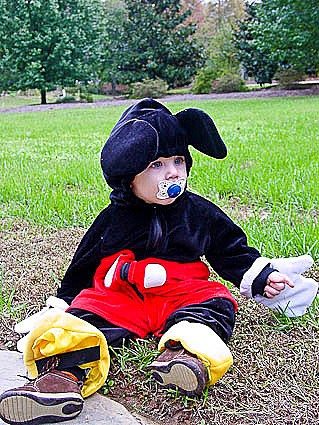 We started with Mickey Mouse. Little Buddy wore that costume around for weeks. He would drag it like Linus' blanket with him and then start putting his hands in the gloves when he wanted to "be Mickey" again. And again. And again.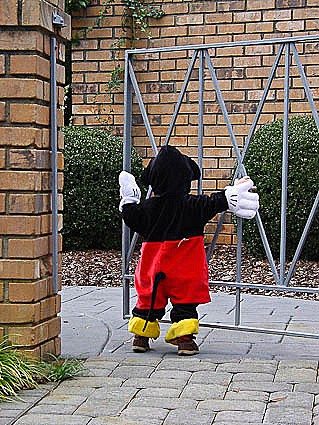 He was a precious Mickey Mouse. And wasn't thrilled about having his picture taken.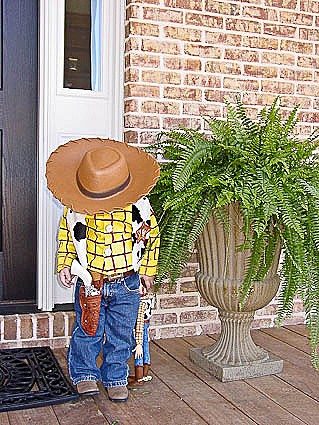 Kinda like the year he was Woody.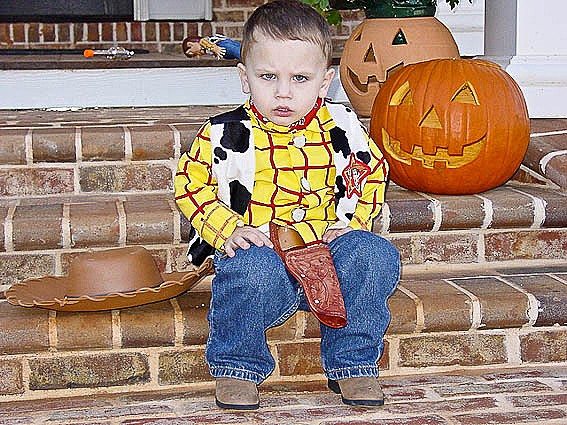 See what I mean?
But it's still one of my favorites.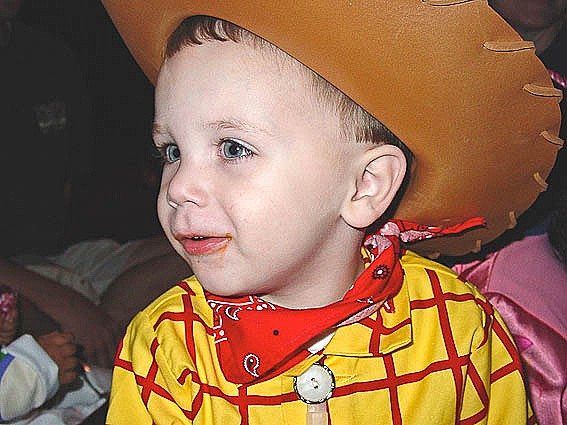 I had to sneak and get this photograph when he didn't notice. But I wish I had one of the look he gave me after I snapped this one.
Know the term, "If looks could kill"?
I saw it.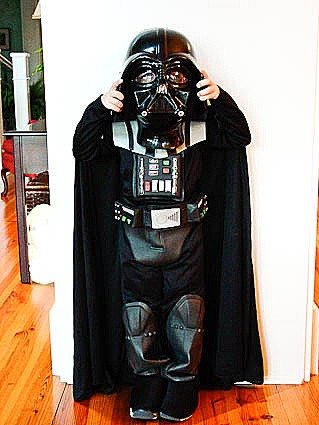 And then there was the year he was Darth Vader. If you ask him, he'd most likely say this was his favorite costume.
My favorite part was when he'd hold the mask up to his face, because he hated for the elastic to be on his hair, and breathe like Darth Vader.
Oh my I could just eat him up!
It was precious!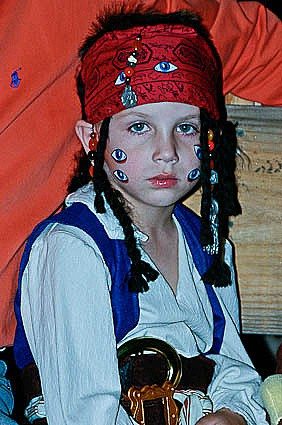 But when he was Captain Jack, oh have mercy, there was no smiling when in costume.
It was serious business.
No smiling allowed.
None.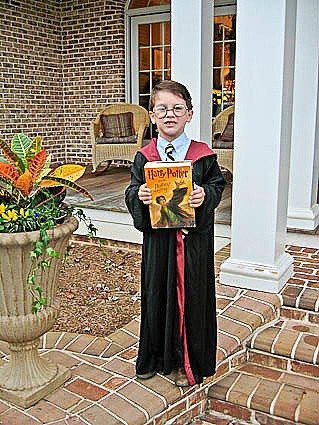 And finally, we had a year that included some smiling.
He was Harry Potter a few years ago and proudly posed with book in hand and a smile on his face.
It was a good year.
I'm hoping I get a few smiles this year.
He's still debating on whether he'll be a pirate or Revolutionary War soldier.
Neither of which sound like smiling kind of characters to me.
I'll keep you posted.
Do you have a favorite Halloween costume photograph? I'd love to see it!