Well I'll be. There is a National Hammock Day. Who would have ever guessed! It really shouldn't come as any surprise though. The trusty hammock really should be celebrated. From the rope version that I grew up enjoying all summer long, but was fearful I'd get my leg caught up in as I got in or out of, to the more recent inventions of the lightweight nylon variety of hammock, I love them all!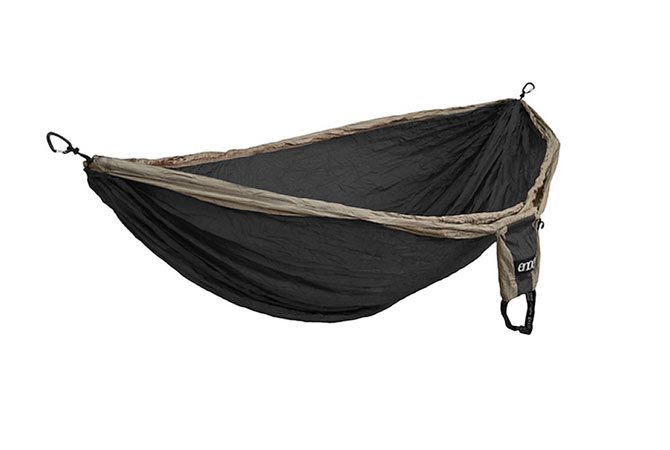 Wait. Let's be honest. They can all be a bit of an adventure to get in or out of, at least for me as graceful as I can be. Maybe my timidness goes back to one summer by the lake when I was about 13. We had a hammock that my Daddy had strung between two large trees where it would be perfectly shaded. It was right by the bank of the lake so you could still participate in the activities happening around you as you relaxed with a book or for a nap. That's where my issues began.
You see, that was the summer I became aware of a cute boy that was friends with the neighbor's at the lake grandson that was my age. He came nearly every weekend – at least that we were there – and he was a cutie. On this particular day, I decided the cool thing to do would be to take my pink and green striped beach towel and place it on the hammock for a quick nap. I knew all about getting my legs or feet tangled up in the web of the hammock and also knew about those lovely lines they leave on you after you've rested in them for a while. So, I knew the towel would make me look especially brilliant. I gathered up my book, my preppy towel and headed for the hammock. While we'd had hammocks before, this one was new and I'd be the first to spread out in it by the lake in it's new location.
First, I spread out my towel, then proceeded to climb into hammock as I had climbed into other hammocks many times before. It swayed. It rocked. It twisted. It turned. I ceremoniously landed face first in the grass underneath said hammock with my feet in a tangle. As Mama and Daddy rushed over to check on me, I popped up as quickly as I could only to catch the eyes filled with tears from laughing from the golden haired boy next door. Lesson learned. Never be the first to test out the hammock.
Since then, we've been introduced to these wonderful nylon hammocks that my husband and son love to use camping or just hanging out around the farm or the lake. They are so lightweight and pack down to the size of a cantaloupe. We love 'em.
So, in celebration of the love of hammocks and all the funny stories that most likely go with them, I'm giving away a couple.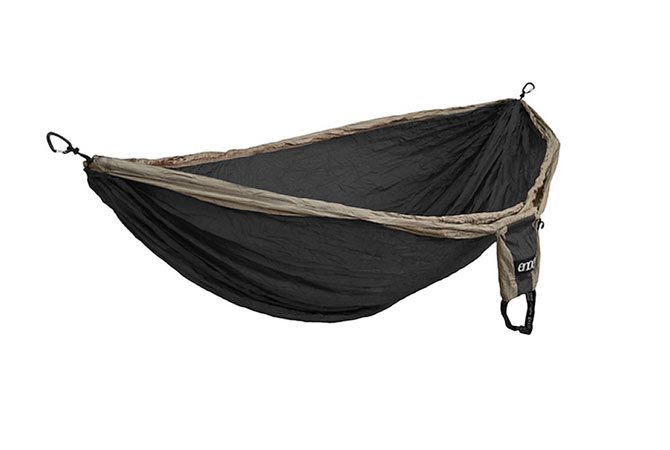 Here's how you enter to win one of the TWO Deluxe Eno Hammocks I'm giving away.
This giveaway is CLOSED. Winners have been selected and contacted.
Congratulations to Michele (comment #82) and Bill (comment #102)!
Just leave a comment about your favorite place to enjoy a hammock – by the lake, on a camping trip, at the beach, in your backyard? If you have a funny story to make me feel better about my hammock mishap from the 80's, I'd love to hear it. PLEASE! Ha!
This giveaway ends July 24th at 11:59 PM EST.
Disclosure: This giveaway is sponsored by Robyn Stone and Add a Pinch.