Can you believe that tomorrow begins 2013? Are your black-eyed peas soaking for tomorrow or, like me, does your new diet need to begin at 12:01 am STAT? With all this holiday eating, I really should consider becoming a flavored water blogger rather than a food blogger for 2013.
Don't worry though, that's not likely to happen!
Have you made plans for this evening and for tomorrow? Do you spend New Year's Eve in or go out on the town?
Growing up, my parents would always have friends of our family over for New Year's Eve. Mama would prepare a special supper for the children, we'd gobble it up as quickly as we could to run off and play with whatever new toys we'd gotten for Christmas in the playing room.
Some years, the boys would bring over parts of their newest Matchbox car set and the year that Cabbage Patch Dolls were all the rage, we set up a nursery for our "babies" in my Mother's sewing room so our babies wouldn't be disturbed by all the commotion the boys were making in the playing room.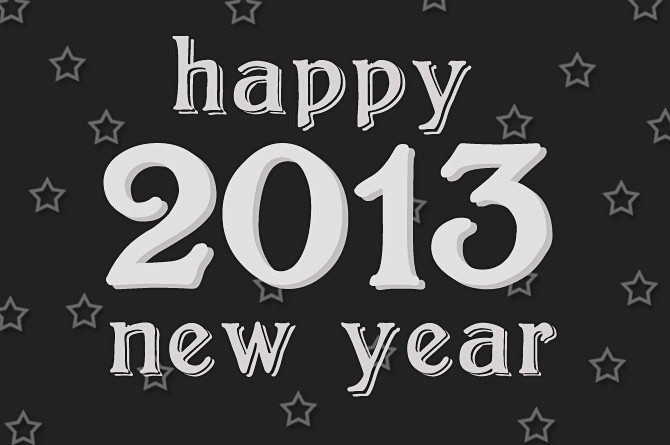 Fireworks usually were involved at some point in the evening. Daddy would have gotten sparklers for Mama since those were her favorites and all the children would stand on our back patio with our mothers as the men lit the fireworks and then ran like little boys giggling as the fireworks went, "schew" as they shot out of the bottles that held them upright for lighting. With our fingers sticking as far into our ears as possible, we'd stare up into the sky as each rocket burst into what seemed like a million pieces.
We'd dash back inside for hot chocolate and cookies for the kids and glasses of bubbly for the adults as Dick Clark sent us into another year. He was as much a fixture to each new year as Santa Claus was to our Christmas. We'd snuggle up with Mama and Daddy and then at the stroke of midnight, Daddy would wrap his long arms around us all and give Mama a kiss. It was pure magic.
The older I got, the older our toys became, moving to late night competitions of saving the princess to who could last the longest in Frogger. When I moved away from home, I couldn't wait for toasting in the new year in fancy black dresses, shiny black patent heels, and blowing noise makers in some chic restaurant or party. You know, because the movies always make it look so romantic.
That changed when I married and Little Buddy came into the world.
Shiny heels were happily traded for warm, snuggly UGG slippers and I've learned that fancy restaurants are just way too crowded for me.
I think my parents knew what they were doing after all. I'm much happier snuggling up with my fellas at the stroke of midnight. It's waaay more magical than any movie.
I hope you have a wonderful New Year however you like to celebrate. Stay safe and make wonderful memories.
Thank you so much for a wonderful 2012! I wish you many blessing in the coming year and, as always, days full of love, hugs, and lots of laughter.
I hope it is full of sparkle!
Cheers!
Robyn xoxo