Happy Thanksgiving 2018!
Wishing you and your family the happiest of Thanksgivings! I appreciate each and every one of you and hope that your day is filled with love and many blessings. You surely deserve it.
I'm sharing with you one of my very favorite Bible verses that is perfect for any time, but especially as we bow our heads this Thanksgiving.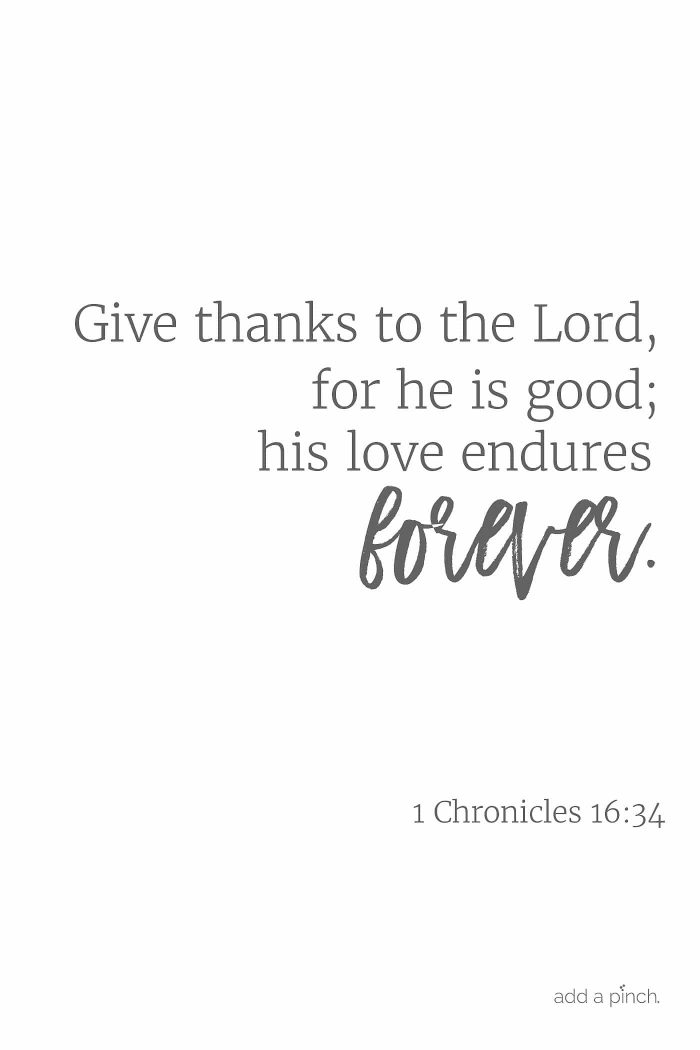 Much love,
Robyn xo