Congratulations to Debra C, comment #132! She said: "My favorite dessert is coconut pie."
I love that we share a love for coconut pie, red mixers and Valentine's Day!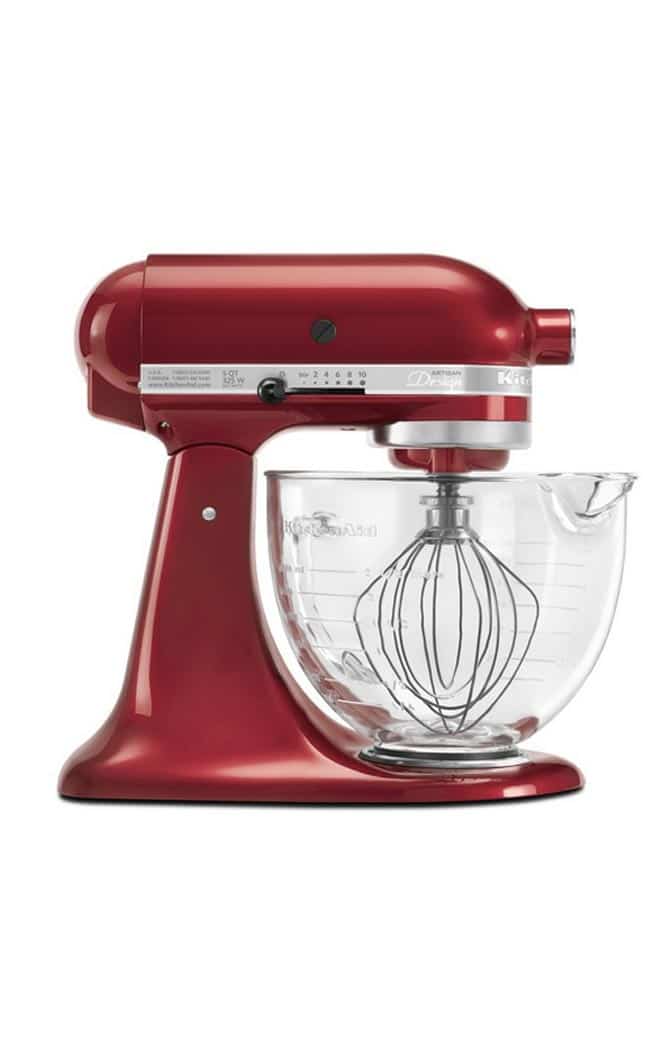 Happy Valentine's Day weekend!!!
We've packed up the RV and headed south toward sunshine, warmer weather and a fun-filled week (we hope!).
Of course, while we're here, my son will be doing his schoolwork, my husband will be working remotely, and we'll be cooking, grilling and eating way too much!
One of the things that I always bring along with me in our RV is my stand mixer. I know it sounds silly to have it while RVing, but I use it so much it is practically like an extension of my body – like a third arm or something.
So, since I love mine dearly and can't seem to even go to Florida without it, I thought it would be fun to show you guys how much I love you with a fun giveaway!
Giveaway
I'm giving away one Kitchenaid Artisan stand mixer in shiny candy apple red! What better color for Valentine's Day!
I think you'll love it!
To enter, just leave a comment telling me about your favorite dessert!
This giveaway ends Tuesday, February 17th at 11:59 PM eastern. I'll randomly select a winner and contact him or her via email and update this post. Good luck!
Love ya!
Robyn xo
This giveaway is sponsored by Add a Pinch because I love you bunches!