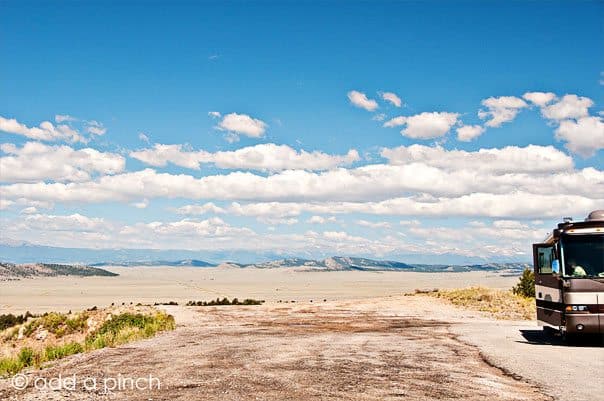 What is it about planning a trip? My wanderlust tendencies grow stronger at just the mention of a trip and as I start planning – fuhgeddaboudit. I might as well declare myself useless in all other major projects. I become smitten with the entire process of planning and preparing and then drive everyone batty with all of the details.
At least I admit it.
We're in the process of planning a trip out west this summer. My husband has business obligations in Colorado and we decided it would make a wonderful time to load up the RV and travel along.
We made a similar trip a few years ago with stops in Nashville and St. Louis where we then hopped on I-70 W with stops in Topeka, Denver and then on to Breckenridge. After Breckenridge, we stopped in Taos, Amarillo, and a few other amazing places.
While the trip will be somewhat similar on the way out, we're planning on driving on to Yellowstone National Park for a visit and to spend some time in Montana and Wyoming. We haven't visited there in about five years and there are so many breath-taking and inspiring things to see and do there that we don't want to miss.
I'd love to hear about your "must-see" spots in that area so I can include as many of them as possible in my planning.
And you know I'm going to share tons of RVing and camping tidbits as we're planning and then along the way.
Happy Trails! (Corny, I know. I just couldn't resist.)
Love ya,
Robyn xoxo