A collection of gift ideas for the special guy in your life!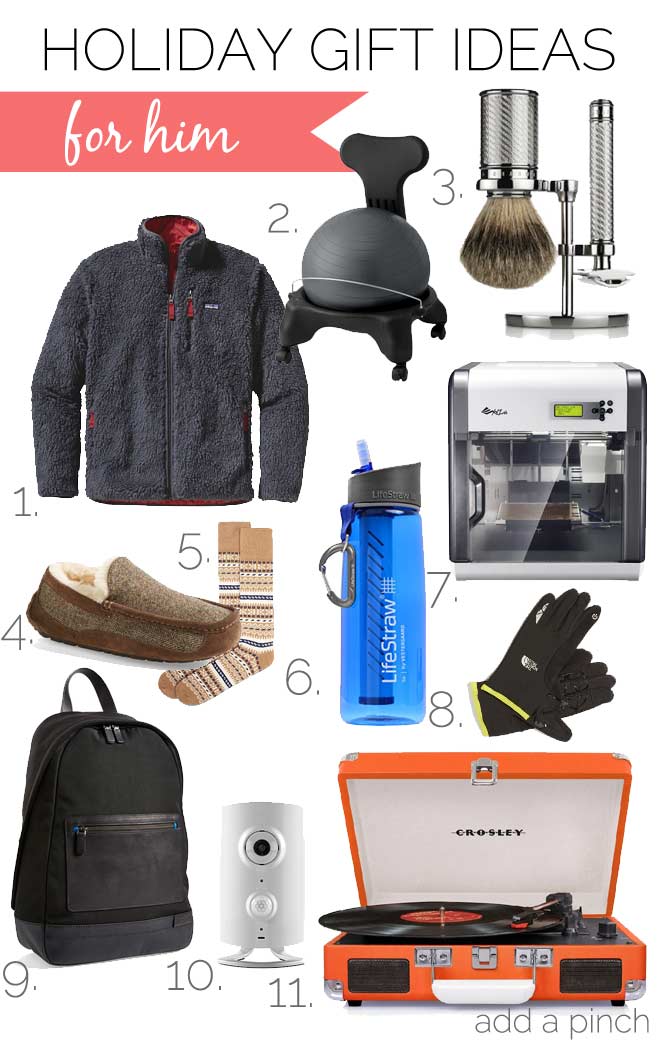 As much as I enjoy picking out gifts that I would personally love, I think my favorite thing to do is to find gifts that I think the men in my life will love to receive! My husband always appreciates the simplest of things: a sweater, new socks, a pair of new work gloves for using around the farm or even a set of screwdrivers. Any of those things are items that he wouldn't really buy for himself, but are things that he definitely loves.
And now that our son is a teenager (I still have to double check myself to even say that! Gah!), his tastes are maturing as well to include items that definitely fall under the "for him" category rather than in the children's section. The men's section has become the area I spend the most time when shopping and I couldn't be happier about the items I've found for gift ideas this season.
1. Fleecy and warm cardigans make such comfy presents!
2. He can build his core while sitting at his desk on this balance ball chair.
3. This is the ultimate shaving set for the man who has everything.
4. Tweed slippers that are as stylish as they are cozy!
5. Who says that socks have to be boring?
6. He can always have safe drinking water anywhere he goes with this water bottle. Perfect to use while traveling or camping!
7. This 3D printer is the ultimate gift for the gadget lover.
8. He can always text you no matter what the temperature in these e-tip gloves.
9. A simple, classic backpack that will always be in style.
10. Piper is a new all-in-one home security and automation device he will think is very cool!
11. Get out the oldies to play on this portable turntable.