A daily planner for tracking your child's school work and activities is so helpful! Download a free printable planner to organize school at home for your child too!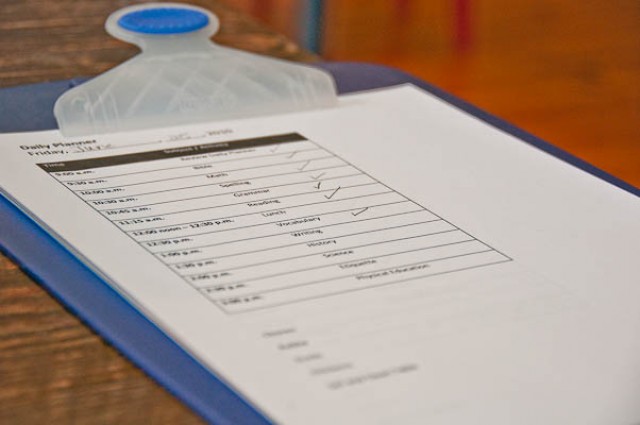 Are you a planner? I like to plan and organize my day. It's so helpful to me to have my daily planner in front of me each morning so I know exactly what things I need to accomplish in the day. The days that I stray from using it, I do not get as many things done. Those are the days that when I finally go to bed at night, I wonder what in the world I've done all day.
Our Daily Planner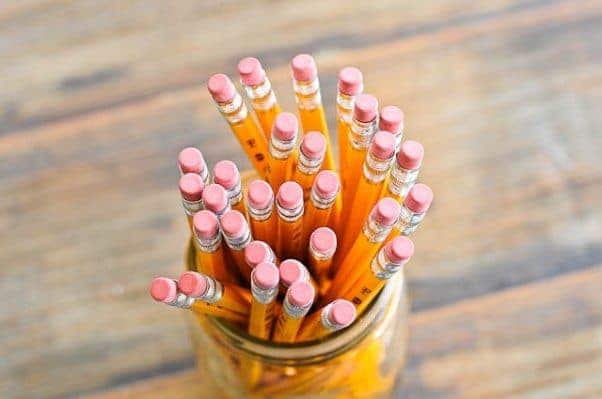 When Sam was young, I discovered that he needed that same visual element to keep his day together. I started using our daily planner each school day to keep us both on track for the day. Even though I had well-written lesson plans available to me and follow along with those, they did not include everything we needed to accomplish in a day.
Therefore, I made my own quick planner for each day.
He certainly enjoyed having the flexibility of helping to decide the order of subjects we'd cover for the day and when we'd have a break, etc. Our one hard and fast rule was always that our day began with Bible and prayer.
When he was younger and I homeschooled him, I had so many emails asking about the planner, so I shared it here. You can easily create your own using your spreadsheet or word processing software. But if you'd like, you are welcome to utilize the one I created until you have time to make your own.
Daily Planner for Download
Feel free to download our Daily Planner. I hope that it is as helpful to you as it was to us.
While the planner helped us tremendously with Sam being able to know the routine for the day, including our homeschooling work, we also used the planner on weekends.
What favorite planning tool do you share with your child? I'd love to hear your ideas in the comments!