How to write a thank you note in three easy steps.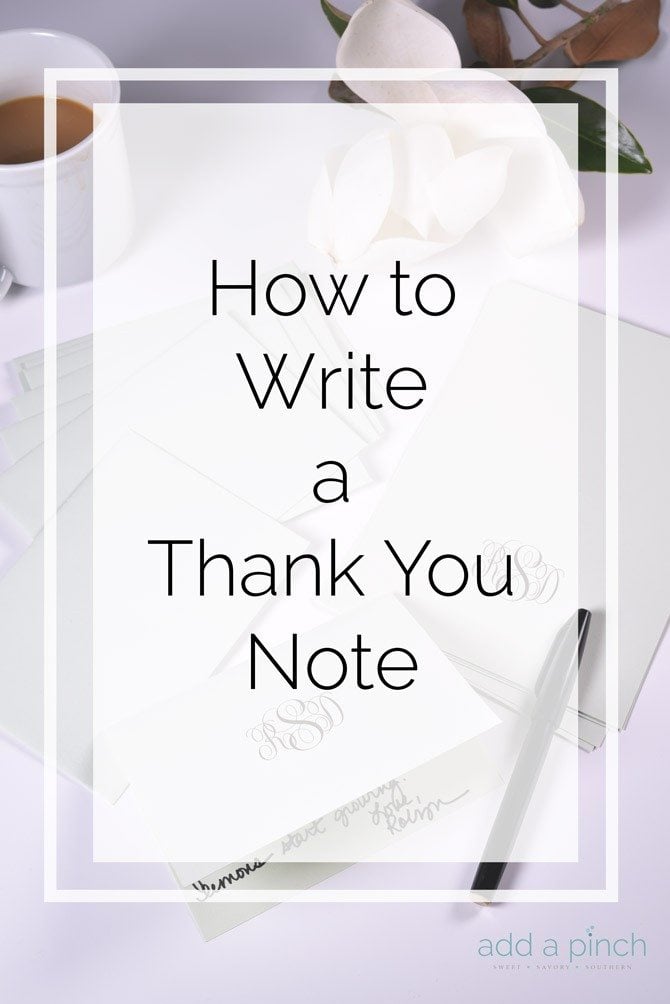 One lesson I learned growing up is how to write a thank you note. Since Mama began teaching me the art of a thank you when I was just a little girl, writing them has always just been a part of life for me. Since we are knee-deep into graduations, showers, and weddings, I thought it would be the perfect time to share three easy tips on how to write thank you notes that I've learned through the years.
What to use. While we certainly love monogrammed items in the south, you don't have to use personalized stationery for a well-written thank you note. Beautiful stationery can be found at your local office supply store that serves a general purpose or you can order more personal stationery online with engraved or printed personalization and envelope niceties. Prices range from a few dollars for a boxed set of general stationery to much higher prices for luxury hand-engraved stationery with all the extras.
When to send.  It is best to write and send a thank you note promptly after receiving a gift or some other gesture of kindness. However, there is not an expiration date on writing a thank you note! In this electronic age, you can always send an email or text as a prompt thank you and then follow up with a more personal handwritten thank you note within a few days. Once you get into the practice of writing them, you'll begin writing and sending thank you notes more regularly.
What to write. A thank you note does not have to be long, but it does have to be personal, thoughtful and meaningful. After the salutation, begin by thanking the giver for the item they gave you, for their time, etc. Then, tell them how you'll use the item or what you enjoyed about your visit with them. Next, be sure to tell them how much you appreciate them thinking of you. Finally, close your note with a warm closing appropriate for the relationship you have with the recipient of your note. For family and close friends, I use "Love," while for acquaintances and business contacts, I use, "Best, Sincerely or Warmly."
Much love,
Robyn xo