I'm so glad y'all are so excited about pressure cooker recipes! I have to tell you that y'all made me so hungry as I read through the comments! All of those delicious dishes you mentioned from soups, sides and quick meals!
Congratulations to our two winners!
#420 – Joyce
"I would like anything that has to do with cooking a roast.  From what I remember from my Mom. a pressure cooker makes any meat real tender."
#1232 – Leigh
"I love cooking meat for whatever I'm cooking for supper – it helps get it on the table so fast on a busy night! I'd love seeing a great cobbler dessert in the pressure cooker. Thanks Robyn!"
***
You know I love you to the moon and back and lately, one of the questions I've been getting the most frequently was if I would begin sharing more pressure cooking recipes. So, here we go!
Did you catch the pressure cooker chicken recipe? In that post, I share all about my love of pressure cooking – from electric to stove top – and now I want to share a little bit of that love with y'all!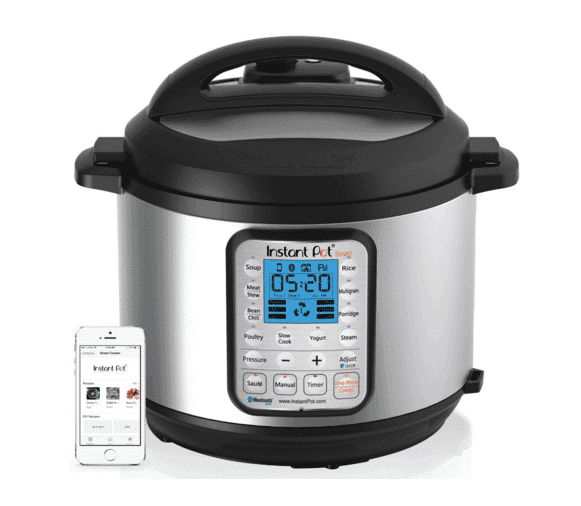 I'm giving away TWO of these Instant Pot Multi-Functional Pressure Cookers! One each to two lucky members of the Add a Pinch family. These are electric pressure cookers that are bluetooth enabled so that you can easily use them with the free Instant Pot app for programming and monitoring the activity on your Instant Pot from your iPhone, iPad or even Android devices.
But even better, they are a 7-in-1 multi-functional little wizard!
They are also a slow cooker (which I love!), rice cooker (ditto!), steamer (yep!), porridge maker, yogurt maker, they brown and saute. Whew! That's a lot out of one little pot, isn't it?
So, here's the details on entering.
To Enter
Just leave a comment below telling me a recipe you'd love for me to share and you'd love to make using a pressure cooker!
Details
Giveaway ends Monday, January 25th at 11:59 PM eastern. Winners will be selected randomly and announced on Tuesday.
Giveaway sponsored by Add a Pinch. 
Love ya!
Robyn xo