Ireland is a beautiful place filled with history, culture, and sweeping landscapes. Here are top stops for quick trips when you travel to Ireland!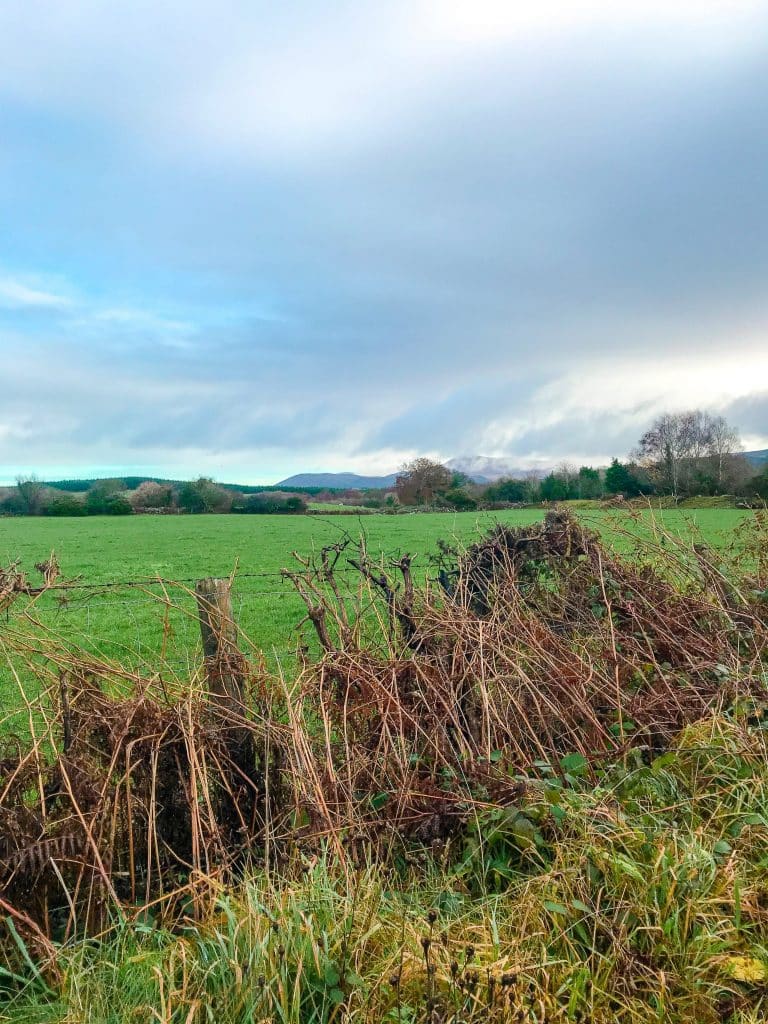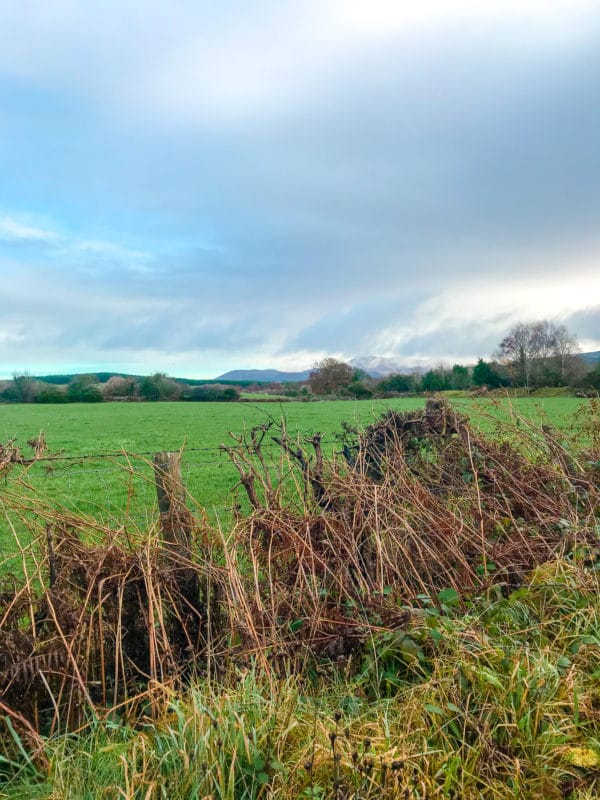 Hey y'all, Kat again. Joe, my husband, and I spent about three and a half days in Ireland as a stop on our ten day trip to Europe. We didn't venture into Northern Ireland for time's sake, just another great excuse to go back!
Last week I shared my must-dos for Dublin, where we spent one and a half days of our Ireland stint (I have also recapped our stops in London and Paris, as well as, my top packing and planning tips).
So today, I am going to tell you about our time spent driving and exploring the Irish country-side, our favorite stops, and a few tips!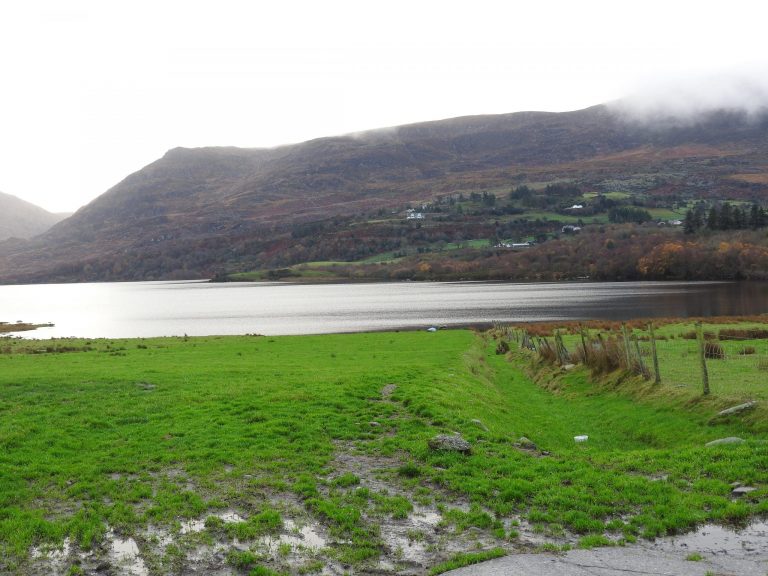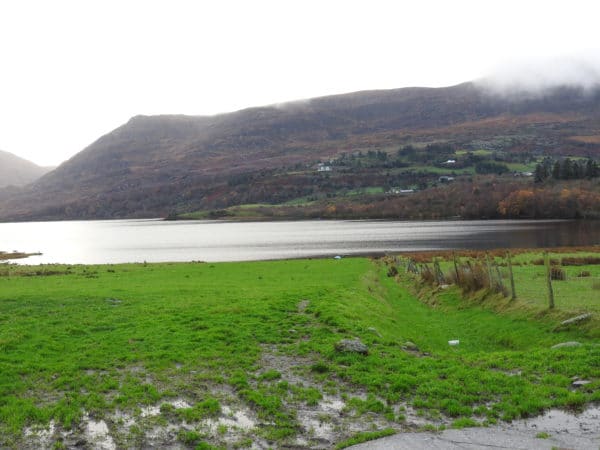 We rented a car at the Dublin airport. It was extremely simple to stop by their desk after we grabbed our luggage, then take their shuttle to pick up the car. We reserved our car online beforehand, but you can rent one at the desk when you land too.
Although there are many tours that take you to many notable stops throughout the country where you don't have to plan much, I would highly recommend renting a car. It gives you the freedom to be on your own agenda, stopping where you want, when you want.
Be aware though, that you do drive on the opposite side of the car and the road, so it can be nerve-racking getting used to that and their roads. I promise their roads are not what you're accustomed to, but that's part of the fun right!?
Cliffs of Moher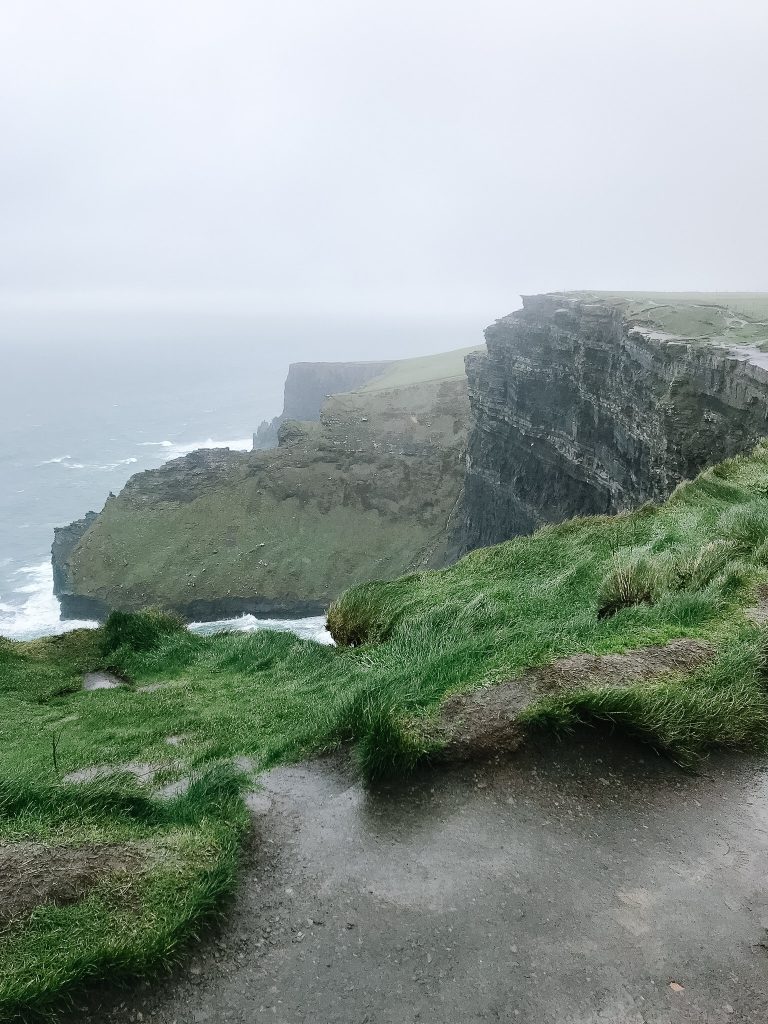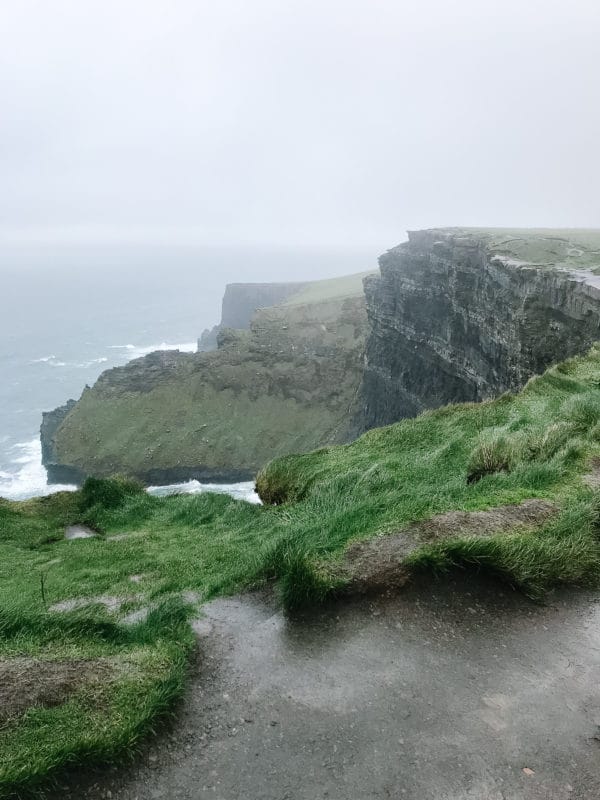 Our first stop was the Cliffs of Moher in County Clare, on the opposite coast of Ireland. Stretching over 5 miles and 700 feet up, these massive cliffs are among the most popular tourist destinations in Ireland.
They are absolutely jaw dropping; one of the most incredible sights.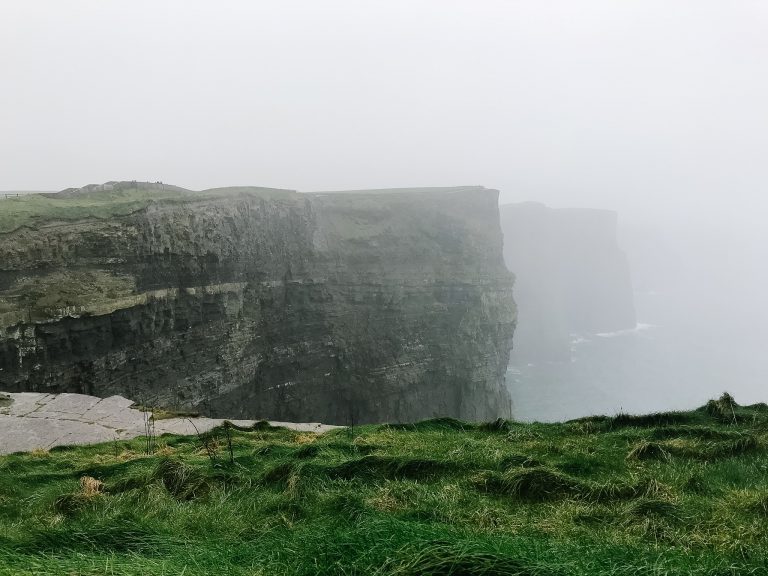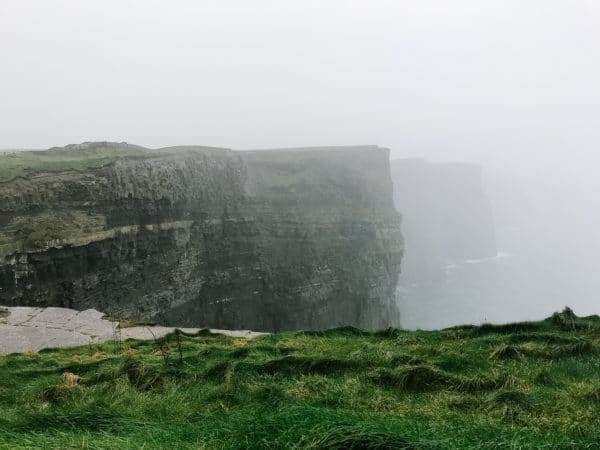 You can stay on the stairs with rock wall barriers while you walk around and take it all in, or you can venture off onto the paths that are right next to the edge.
I am not one that's afraid of heights, but when I made it to the edge, I was unnerved! It was thrilling, though. When we visited, it was rainy, extremely windy and foggy, so I can only imagine how breathtaking it is on a sunny day.
If you're in Ireland, visiting the Cliffs is an absolute must!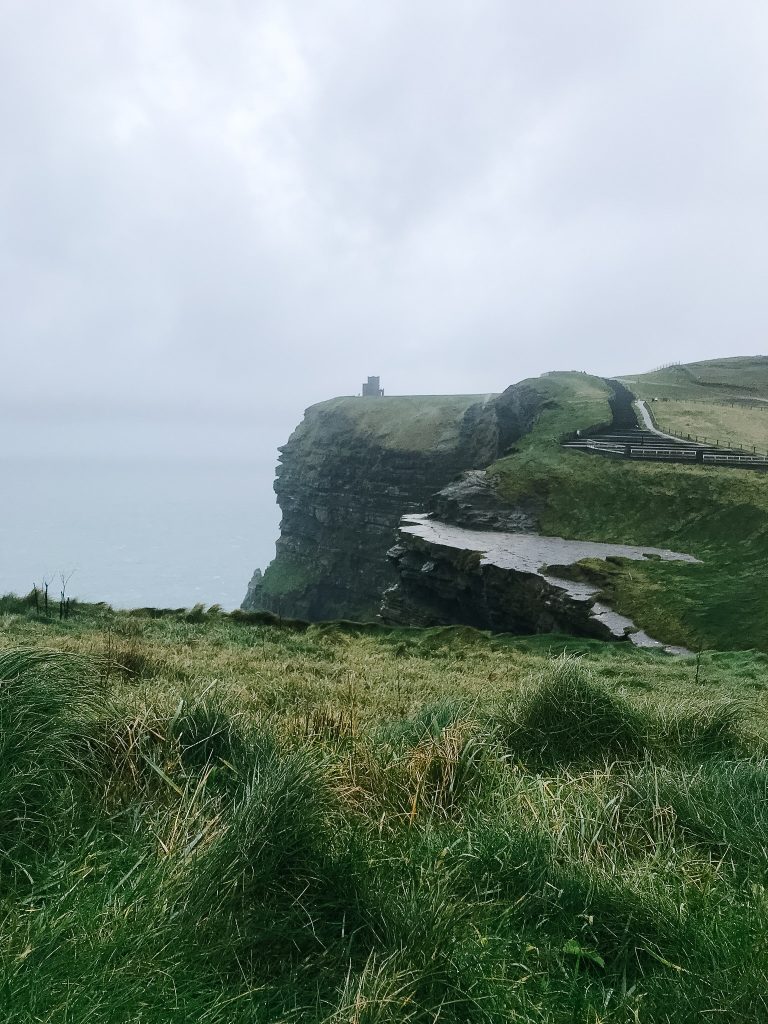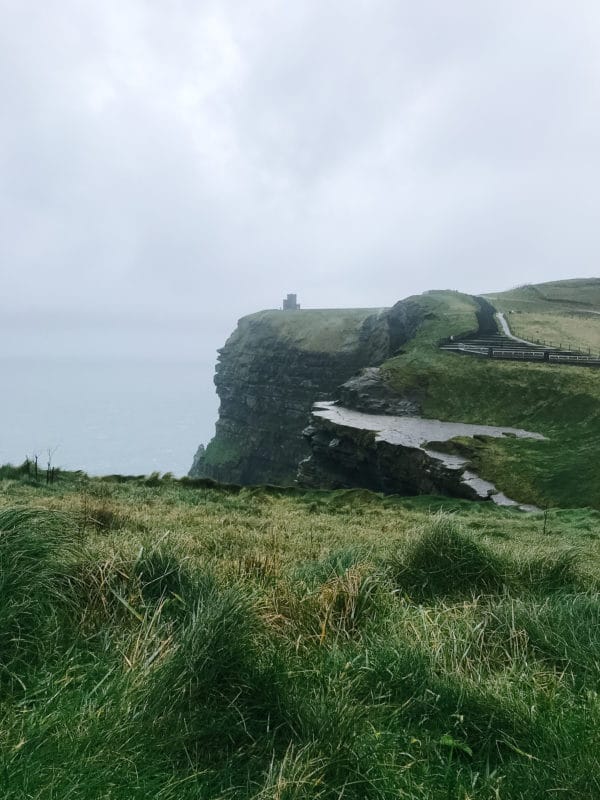 Dingle
From the Cliffs, we drove to Dingle, a small town in County Kerry.
It is about a three hour drive and the coolest journey we've taken! We took a ferry to cross an inlet of the Atlantic, which was a first for us.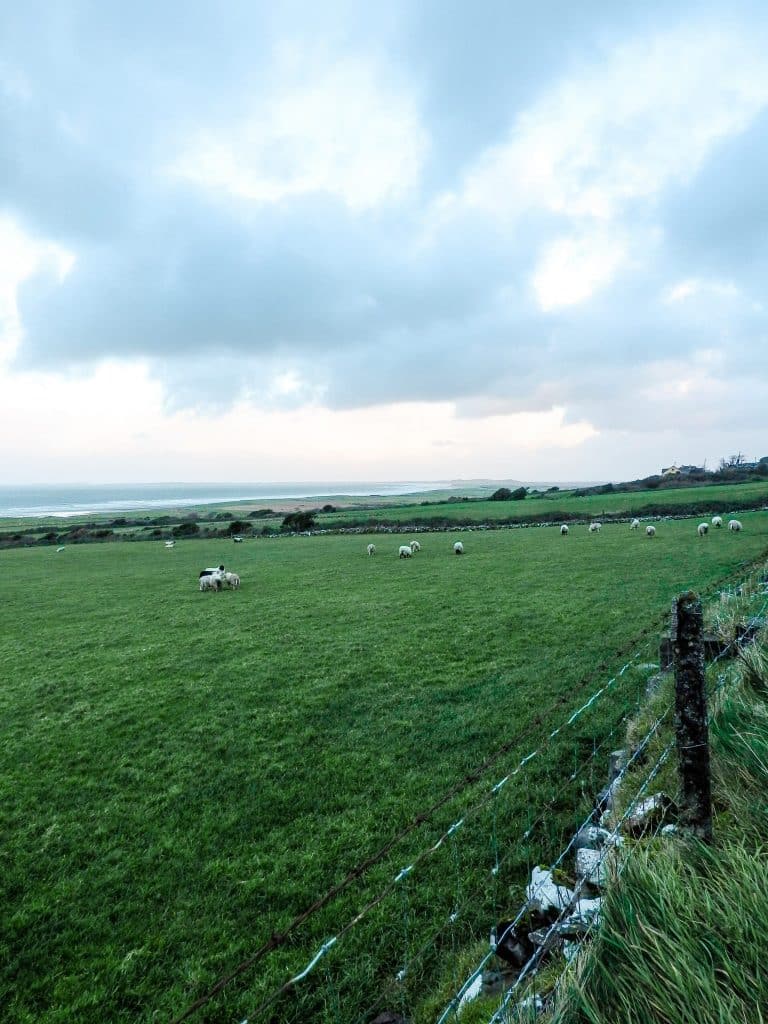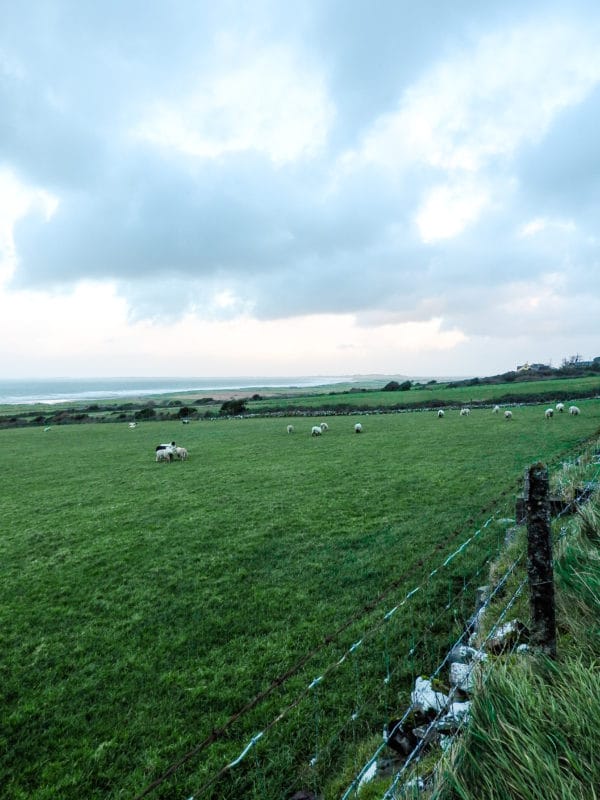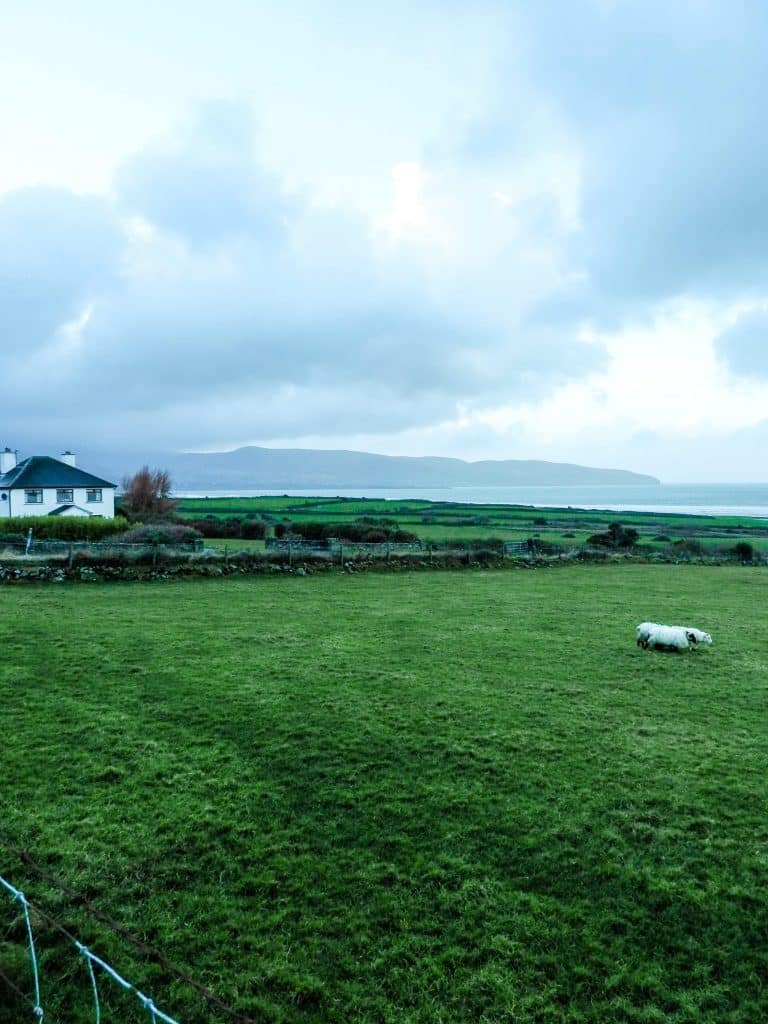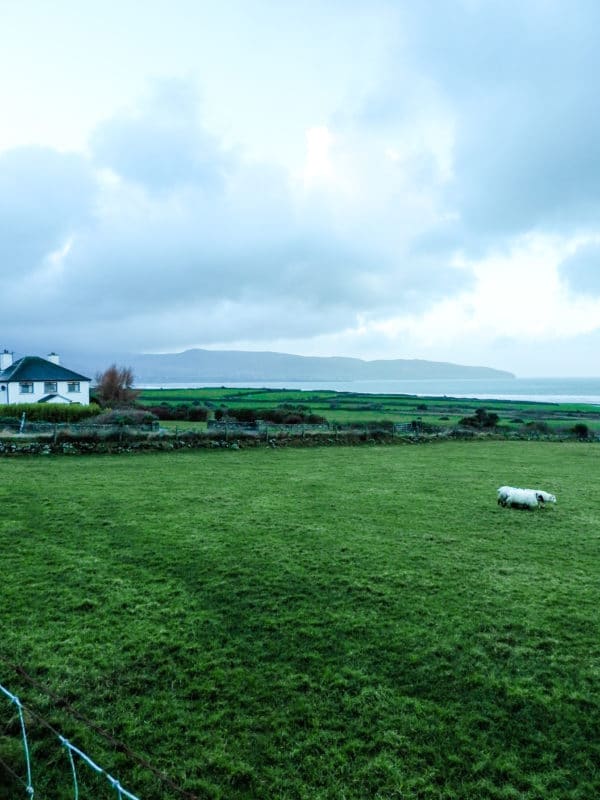 We drove by some of the most beautiful coastline with sweeping farmlands and yes, we did see a few sheep in the road! We also ventured up Coner Pass and my goodness, y'all, that was an adventure.
One lane spiraling up the mountain with no railing! Oh and you can travel both directions with no room to pass. You could say our nerves were shot when we finally made it down on the other side, but we did it!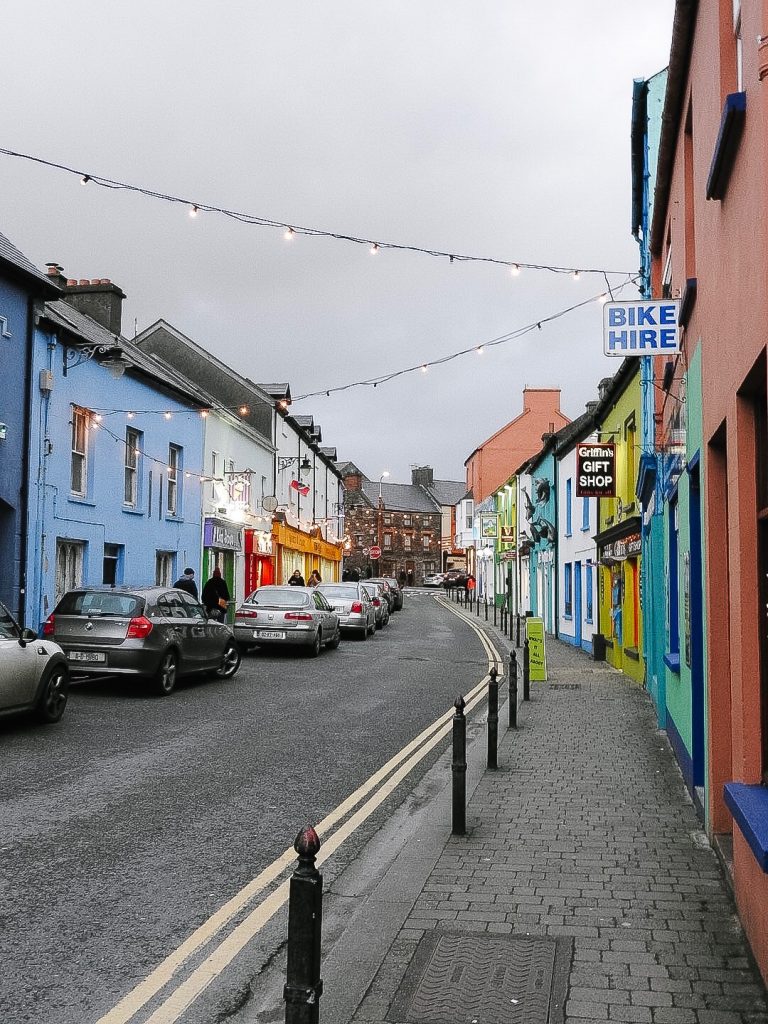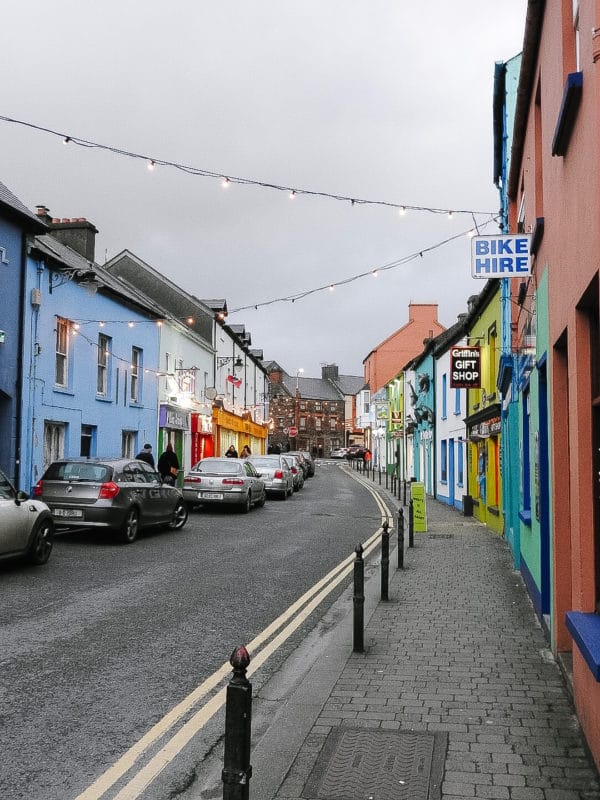 Dingle is on the coast with boats coming in and out. All the buildings are bright and colorful.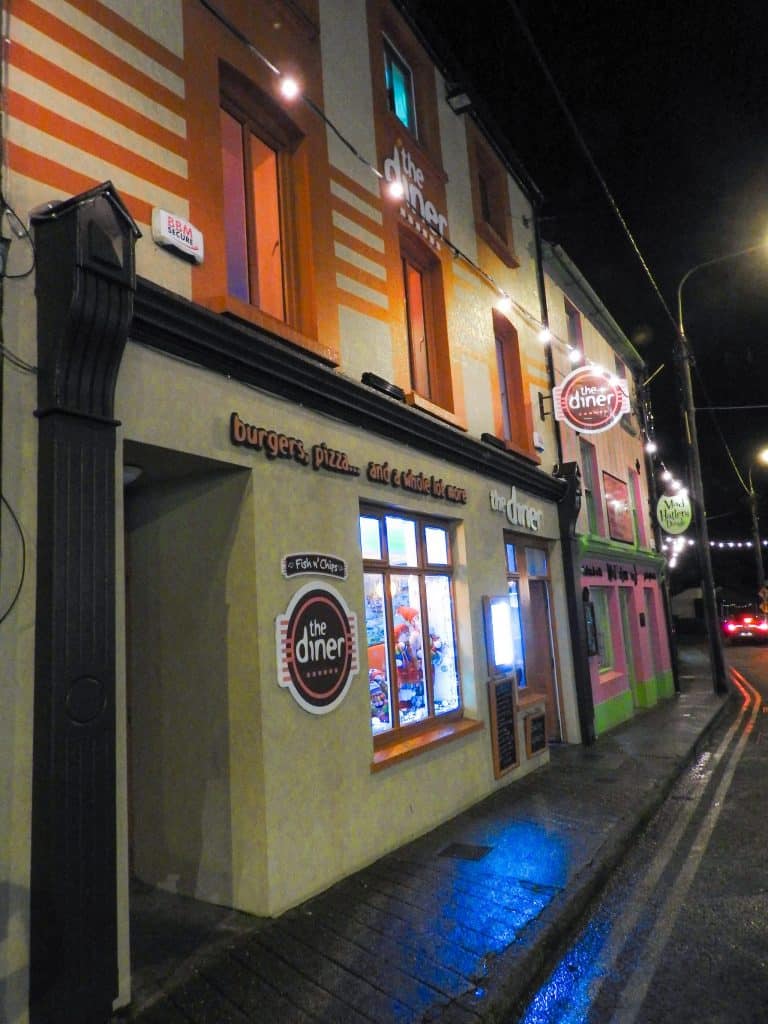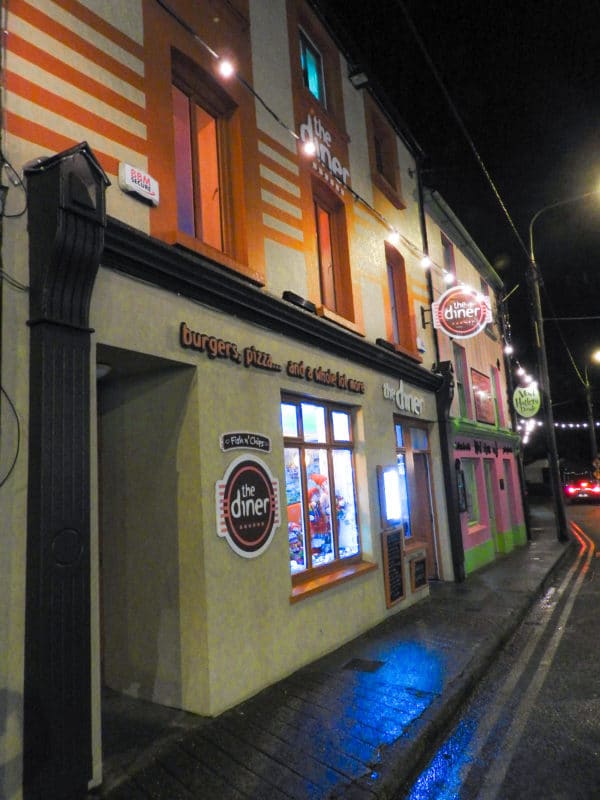 We ate dinner at The Diner, which was full of locals eating with their families and the staff was wonderful. The people in Dingle couldn't have been friendlier.
If you decide to check it out, I would suggest visiting Inch Beach and the Slea Head Loop!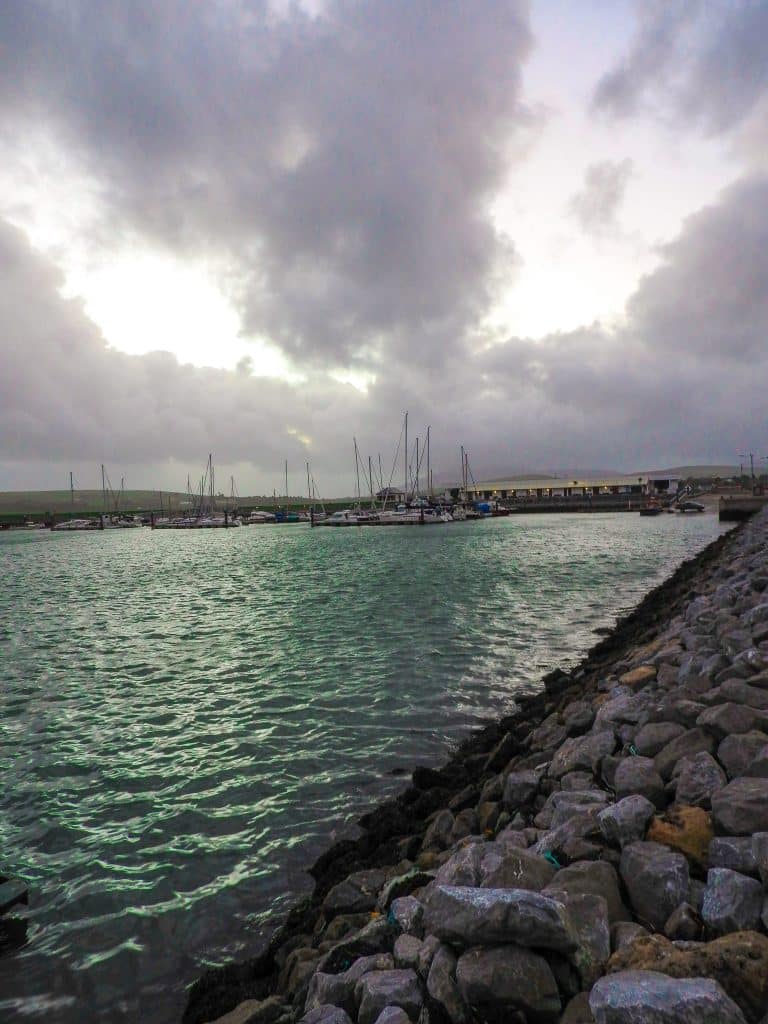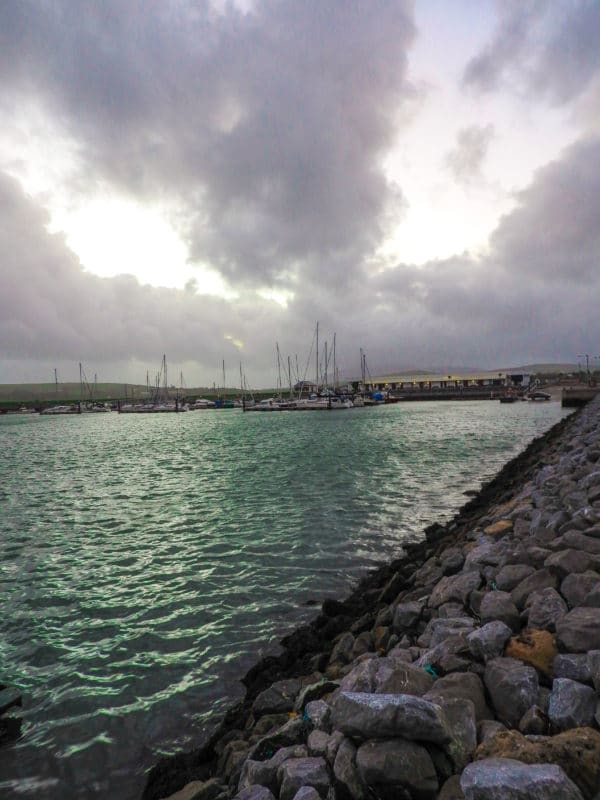 Killarney
When we left Dingle, we headed toward Killarney, which is only an hour inland. We stayed the night at the Holiday Inn. The hotel was very pretty; a lot different design from the Holiday Inns in the US. The staff was very friendly and our room was spacious. We didn't spend a lot of time there, less than 12 hours actually, before we were up and on to the next!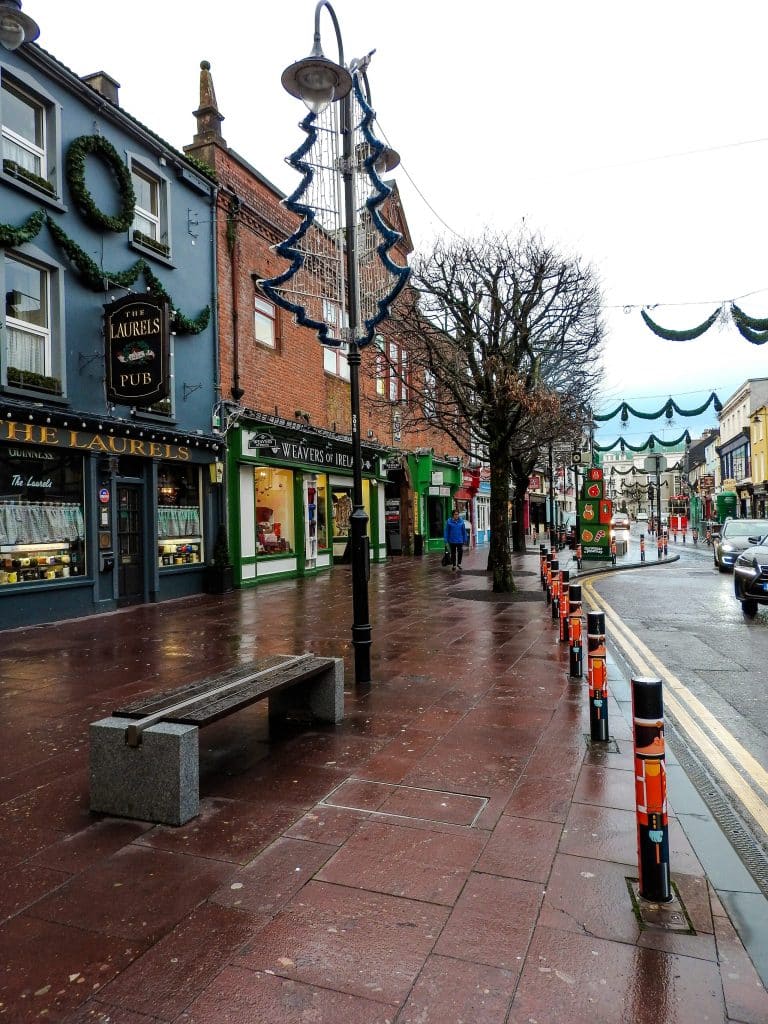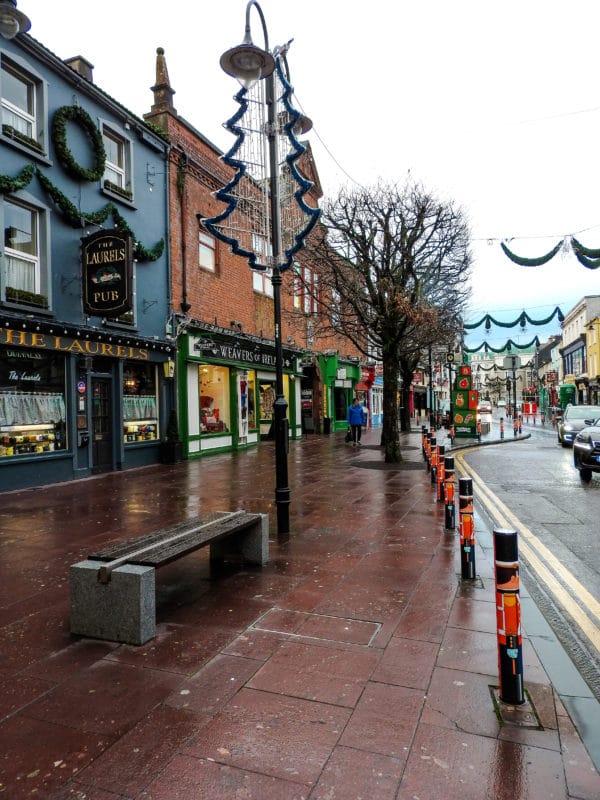 We explored the town of Killarney first, their downtown was decorated for Christmas and it was dreamy! Reminded me a lot of a Hallmark movie town. We grabbed coffee at the cutest little shop, Underground.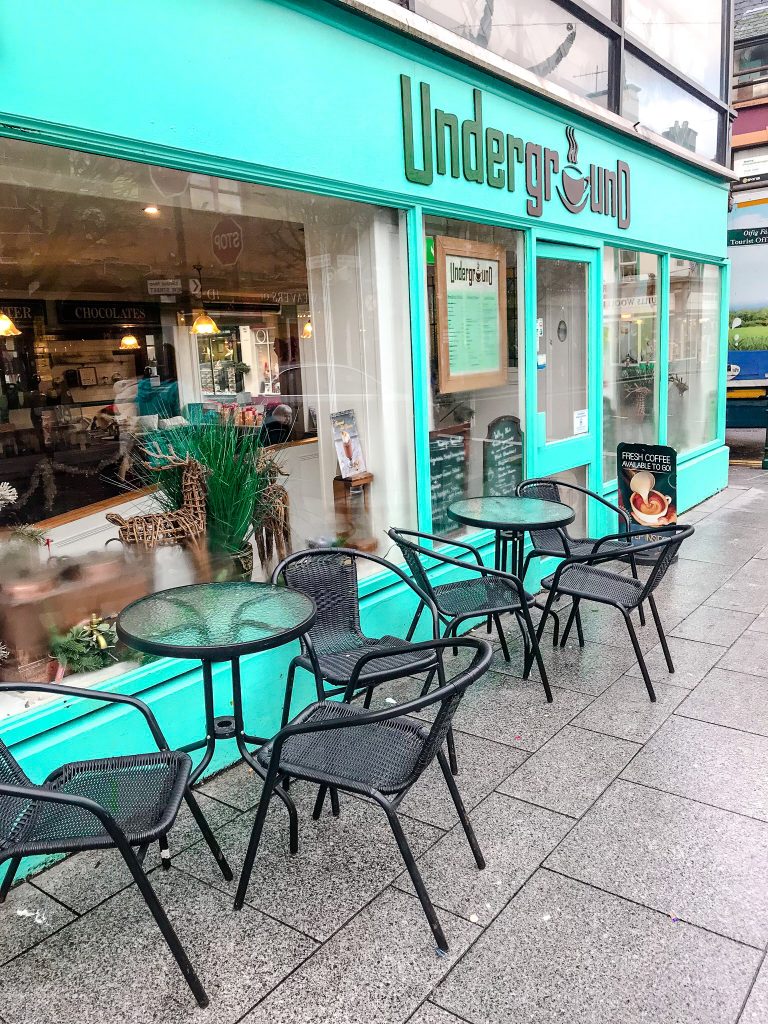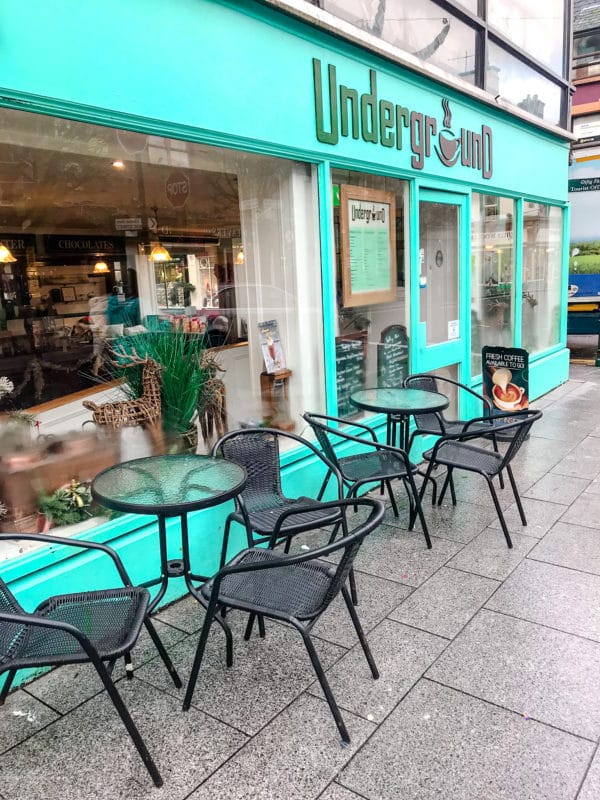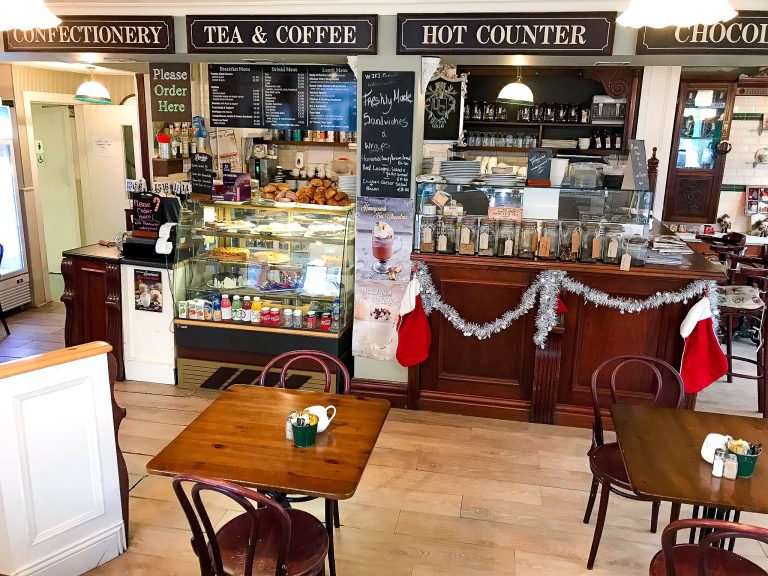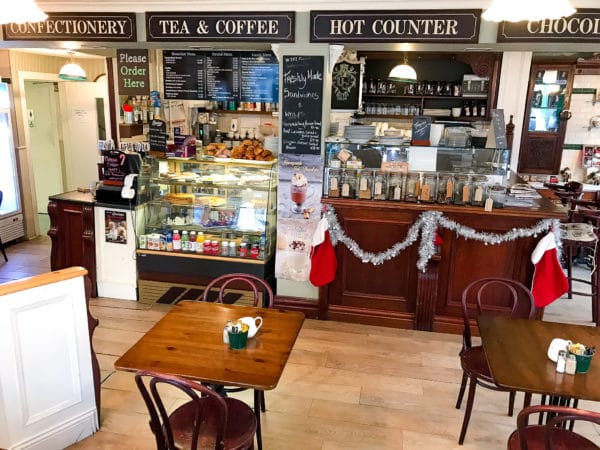 We then visited Killarney National Park. The park is huge with so many different things to see and do.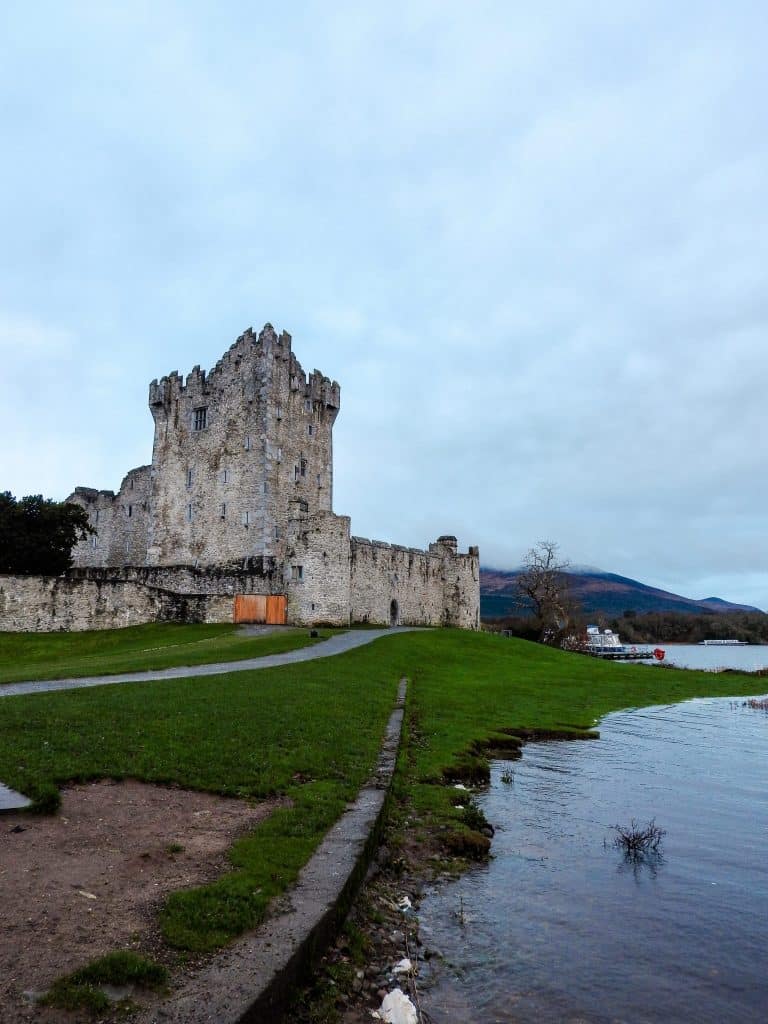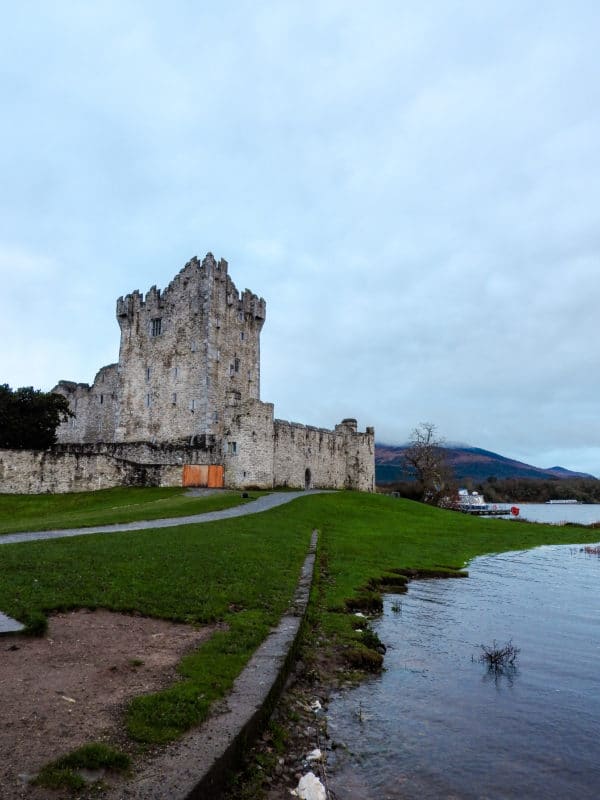 Ross Castle was built in the 15th century. It is incredible with the most scenic surroundings. We went so early in the morning, they weren't doing tours yet, but you can tour the inside at certain times. It was so humbling to visit a structure that was erected so long ago with so much history.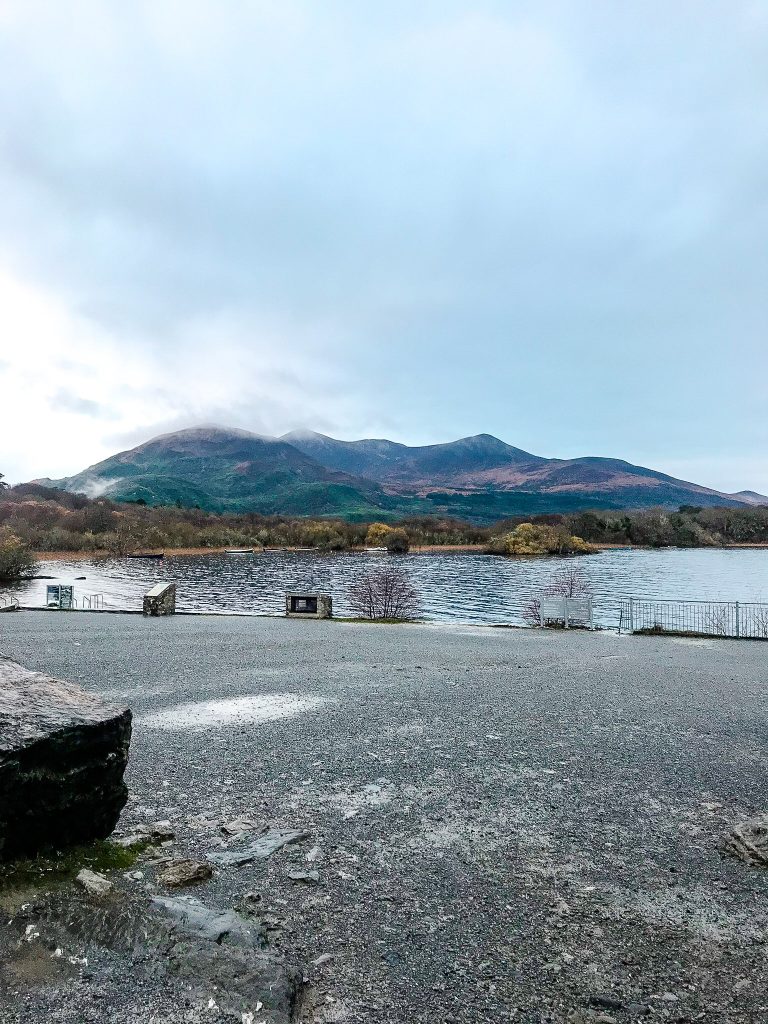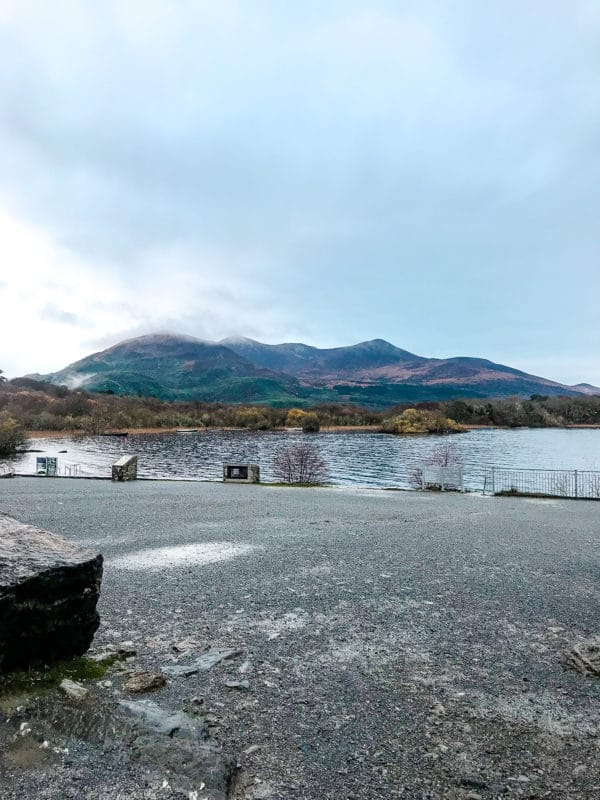 Just riding through the park was astounding.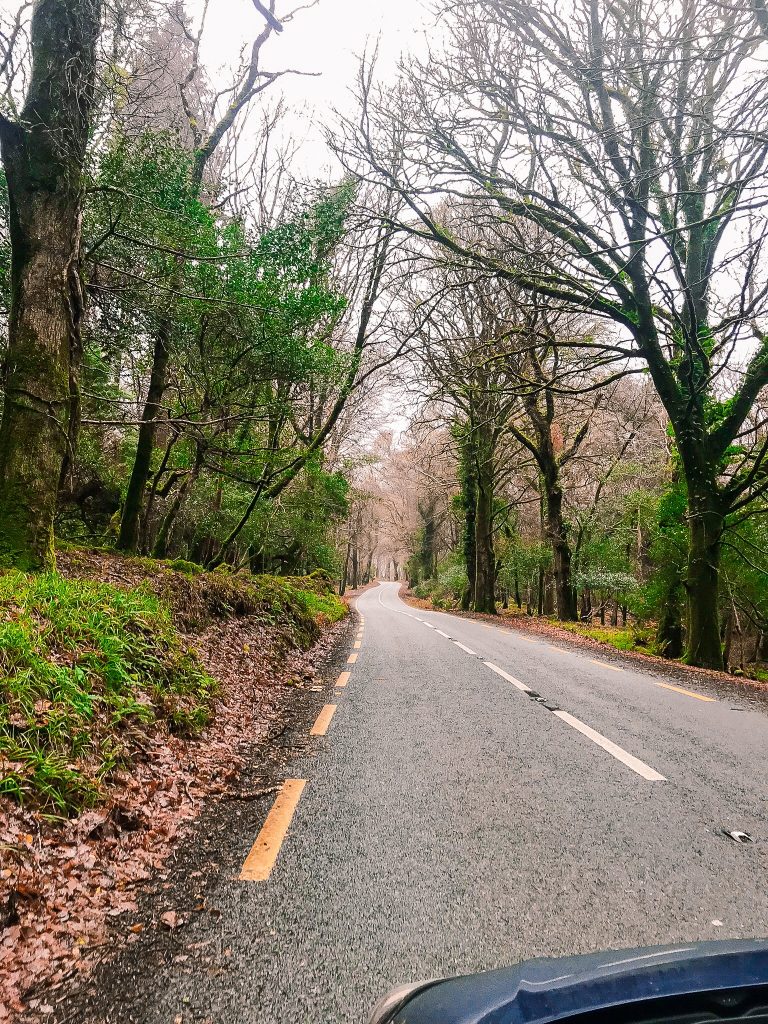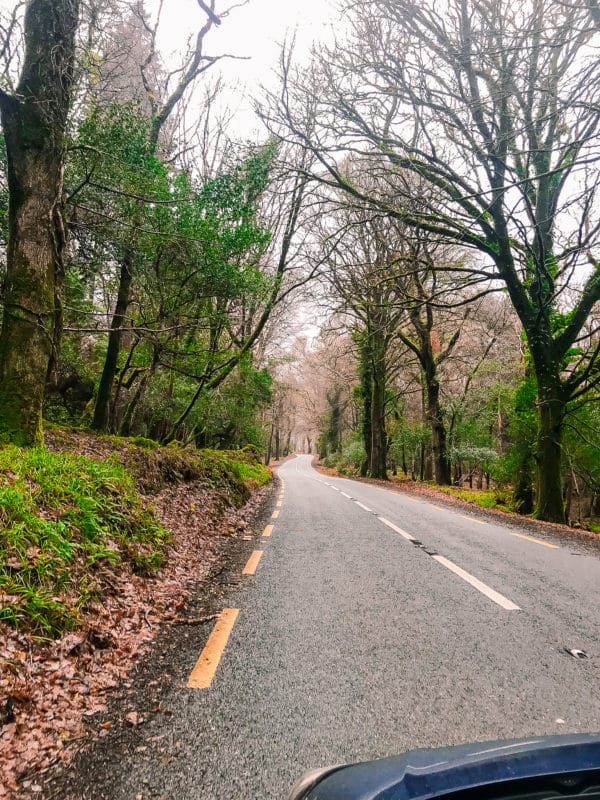 One of my absolute favorite things we saw were deer. Everywhere! They look very similar to the deer we are accustomed to in the South, but even prettier!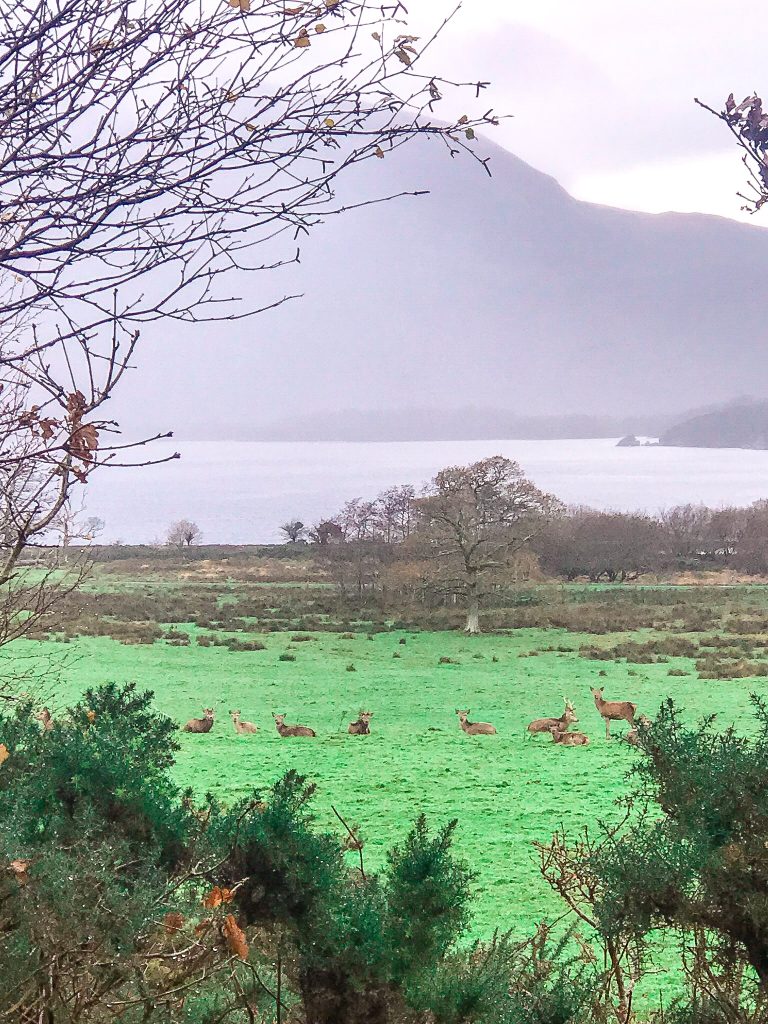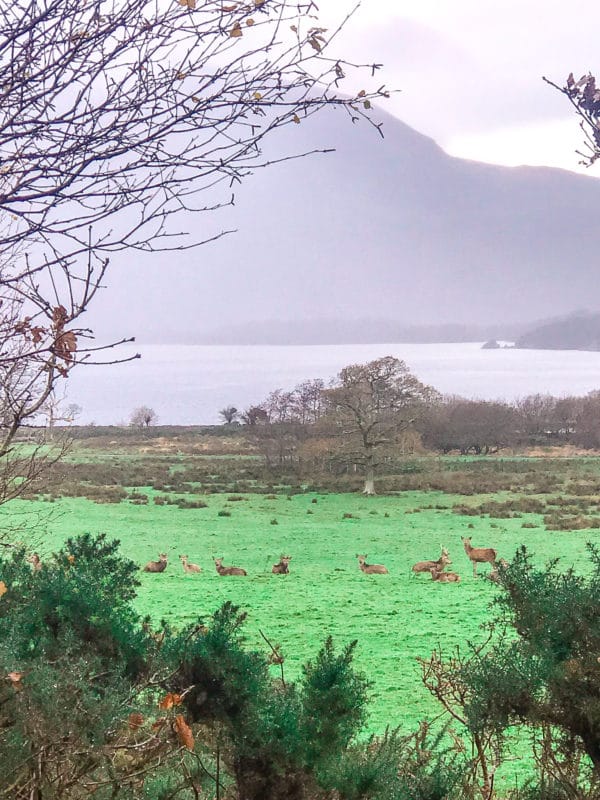 We ventured up a short trail through the forest to catch a glimpse of this incredible waterfall. I had never seen a waterfall like it before.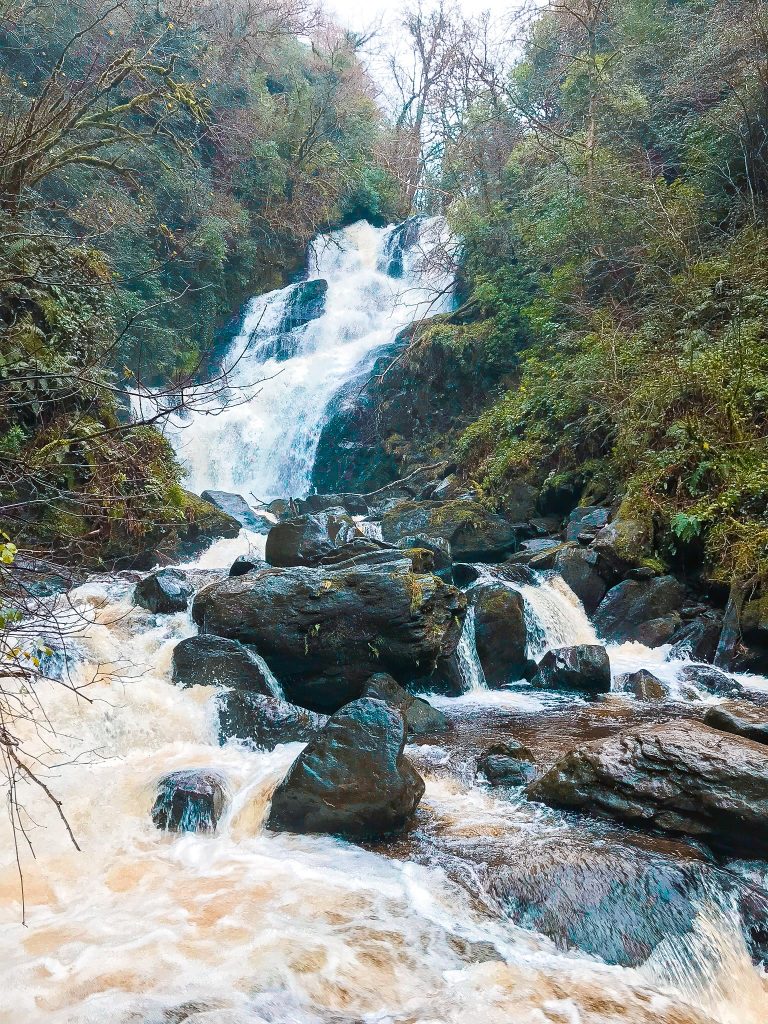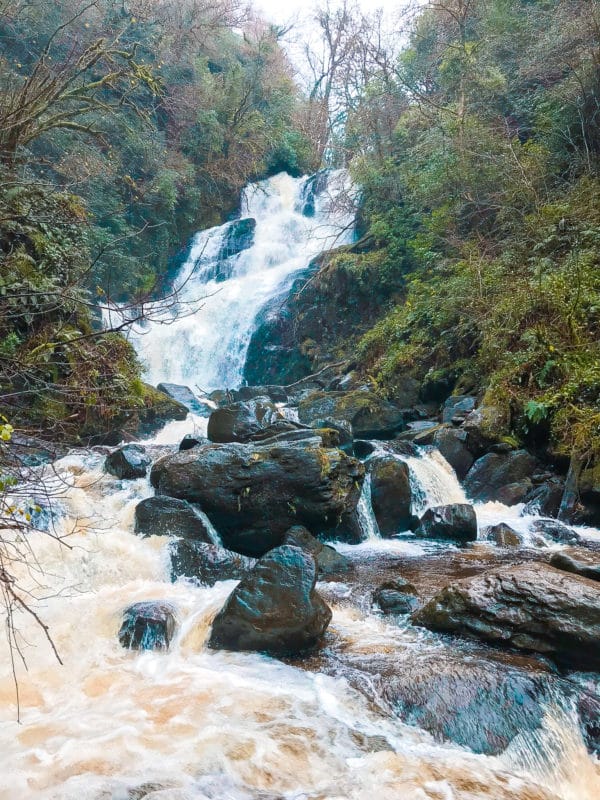 The forest was damp, SO green and full of life!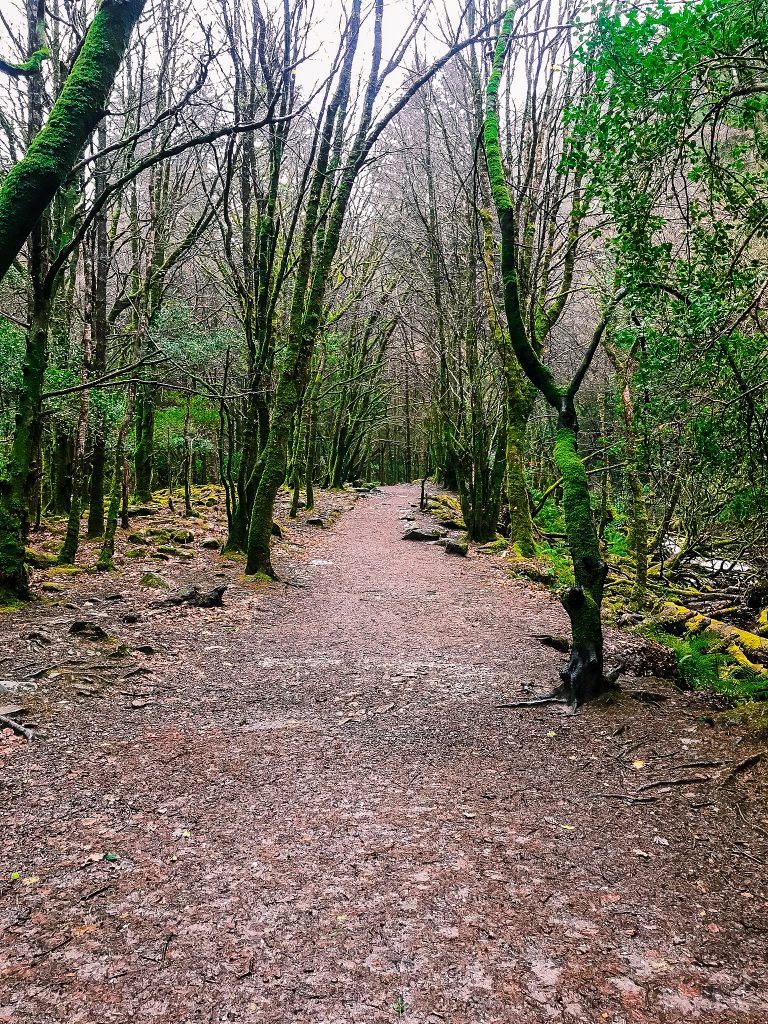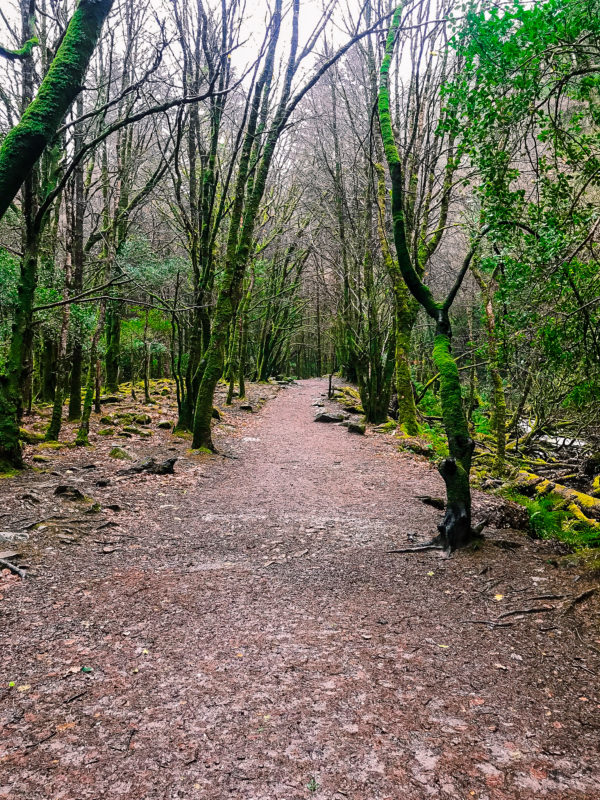 The Muckross House is a mansion built in the 1800s for a wealthy family and has over 65 rooms.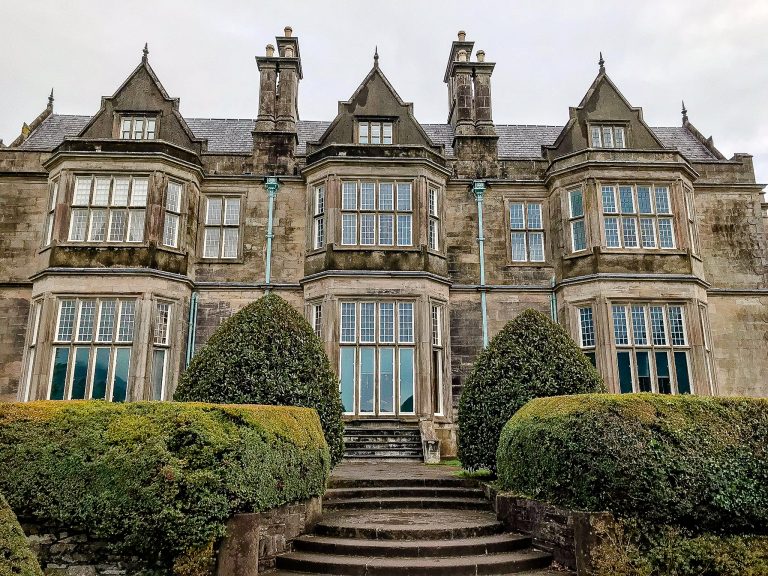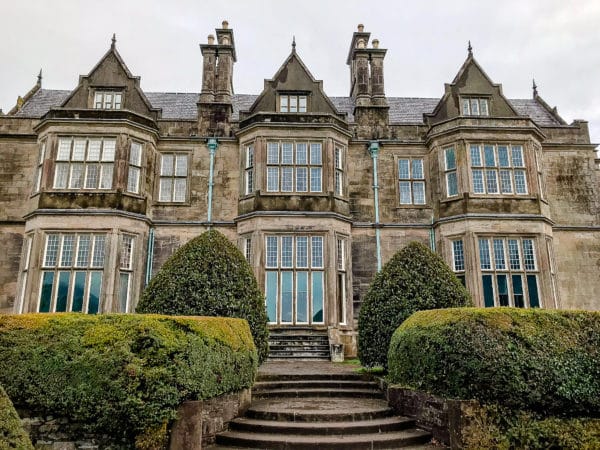 It and all the surrounding grounds were given to the Republic of Ireland in the 1930s, thus creating the first National Park, which was expanded in later years.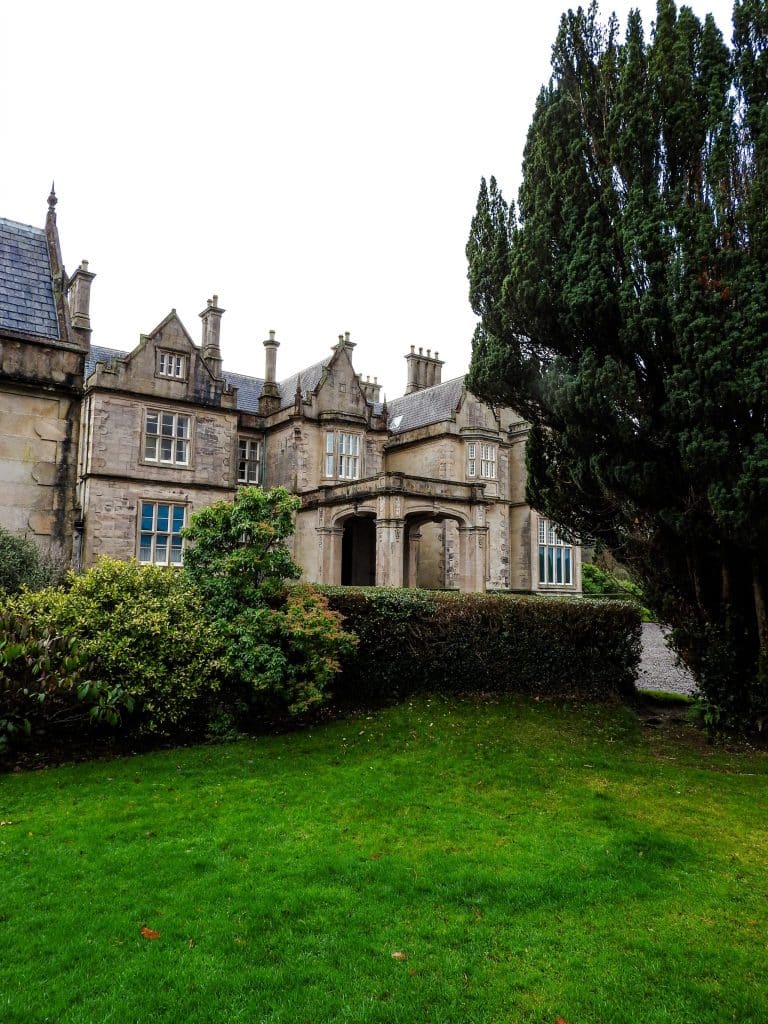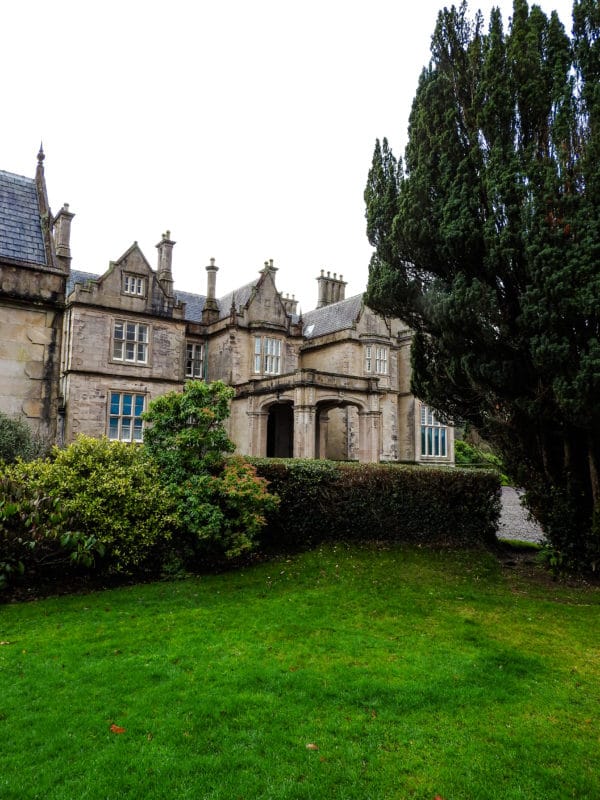 You can tour the inside of the house, as well as, explore the gardens and the extensive grounds.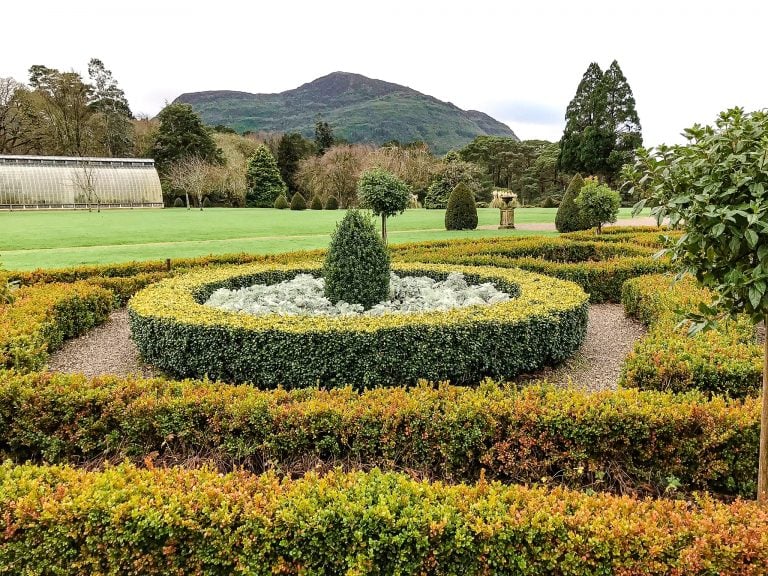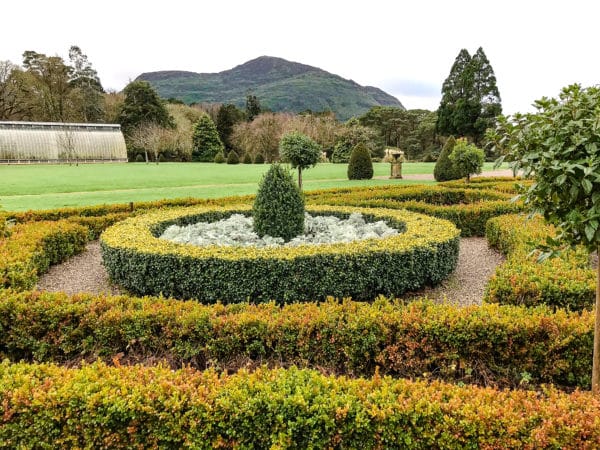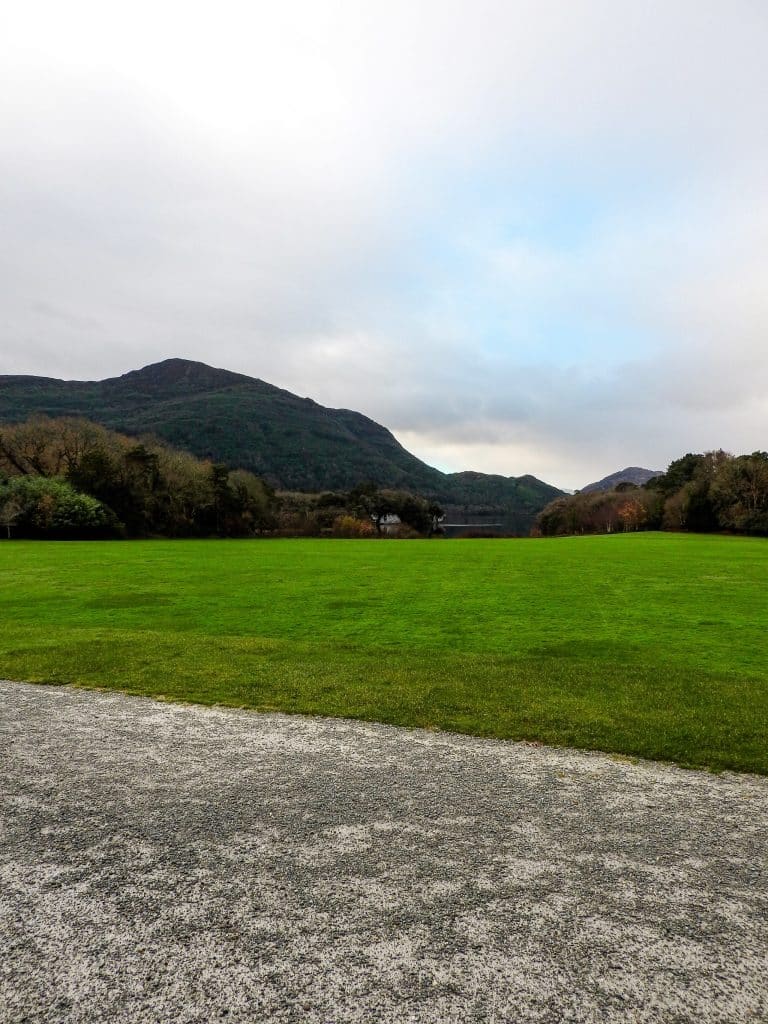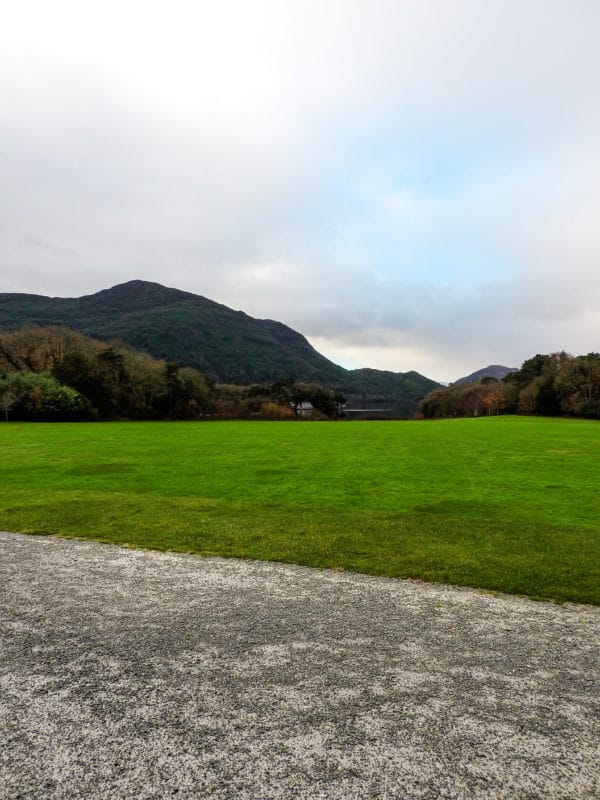 I highly recommend taking the time to visit Killarney. You won't regret it!
Kinsale
Kinsale was next on our agenda. I know I said the drive from the Cliffs to Dingle was beautiful, but y'all the sun came out and my gosh, we saw some of the most spectacular views on our drive. Pictures don't begin to do it justice.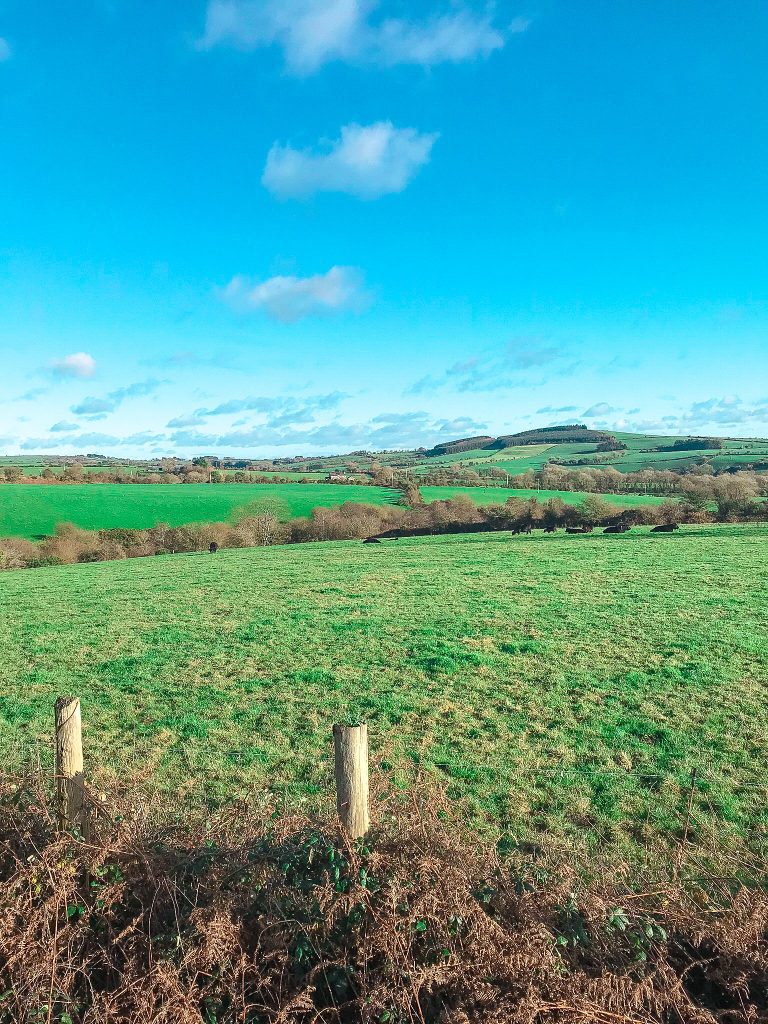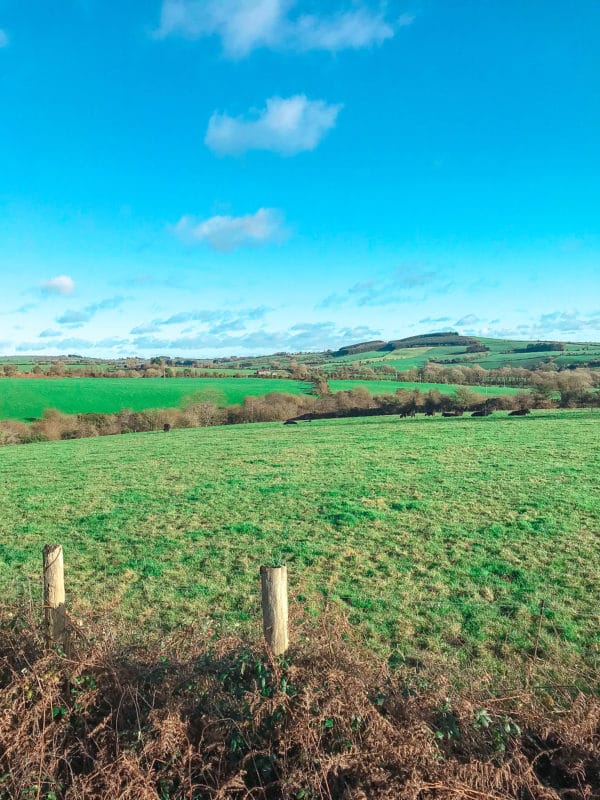 Kinsale is located farther south on the coast in County Cork. It is a historic port and fishing town with bright colors and adorable shops.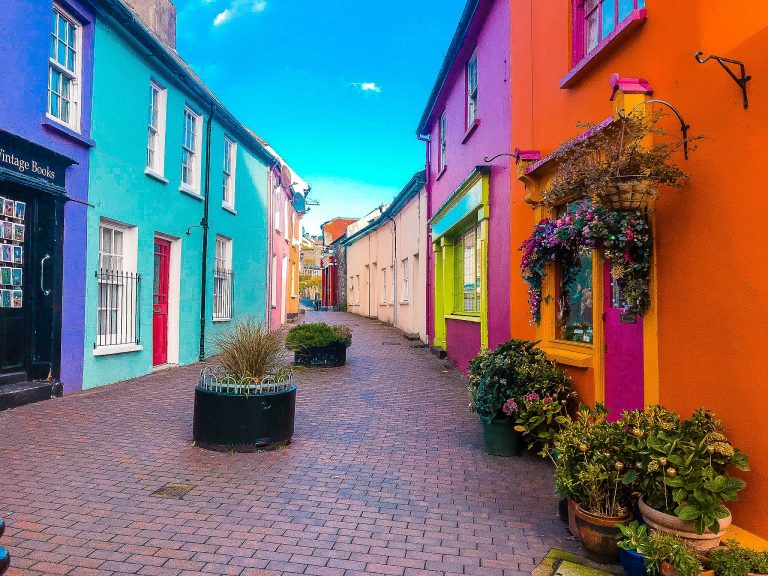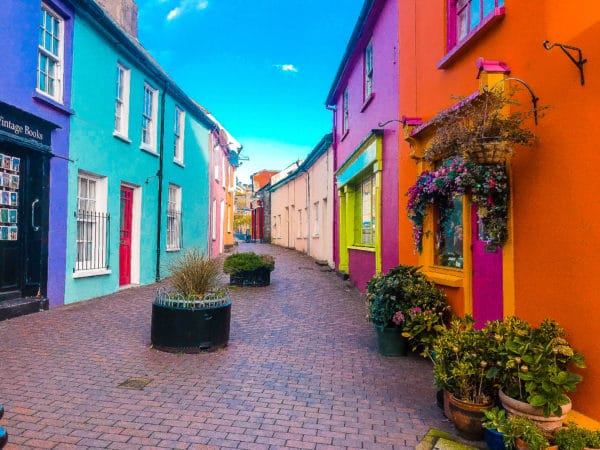 We spent most of our time in Kinsale walking around and venturing into their stores. It was so picturesque.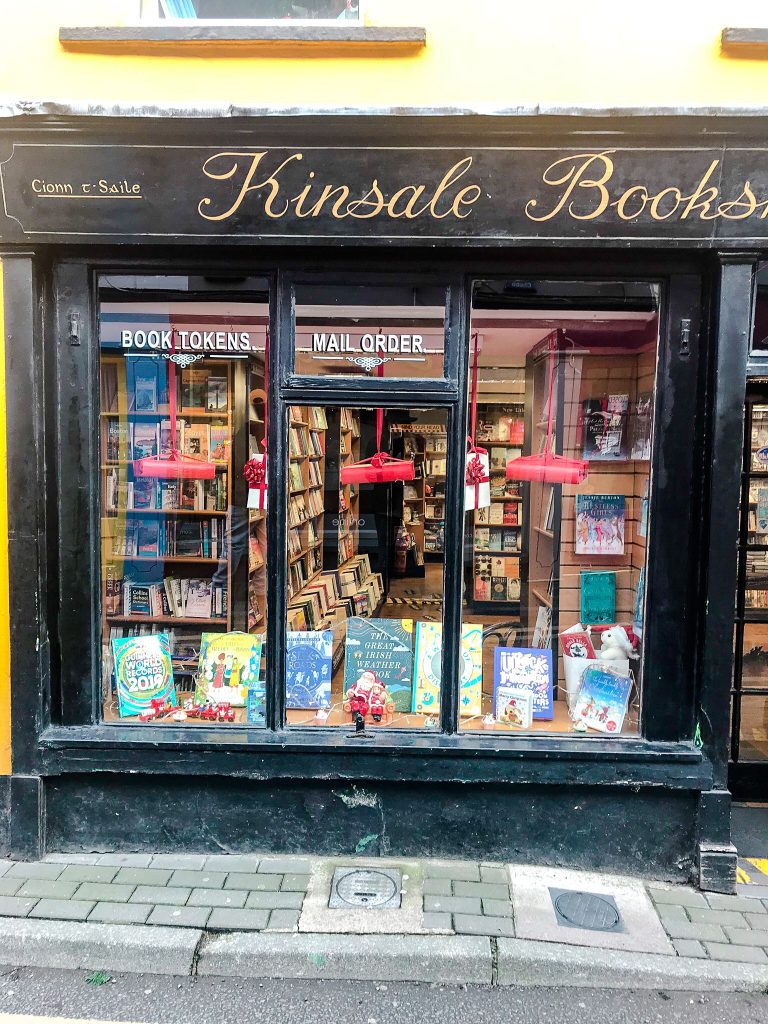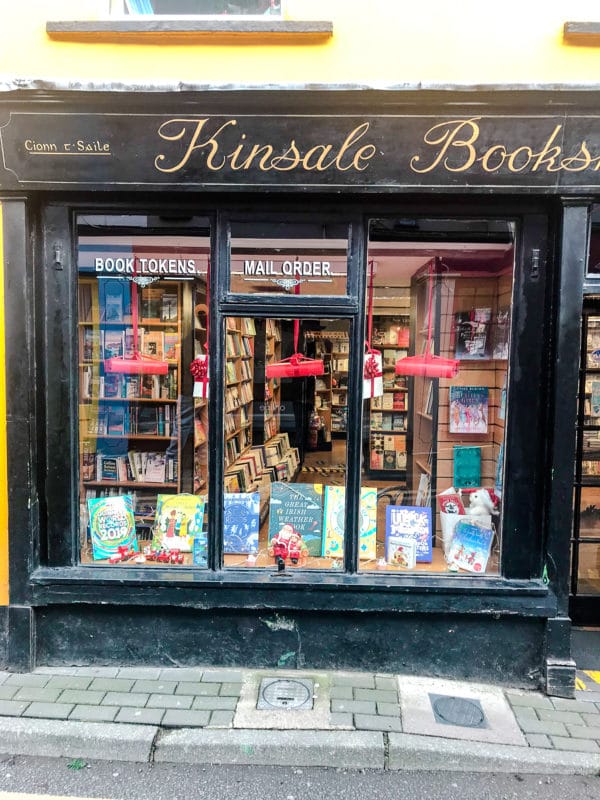 We grabbed lunch at a little cafe, Mother Hubbards, that served delicious nutella pancakes!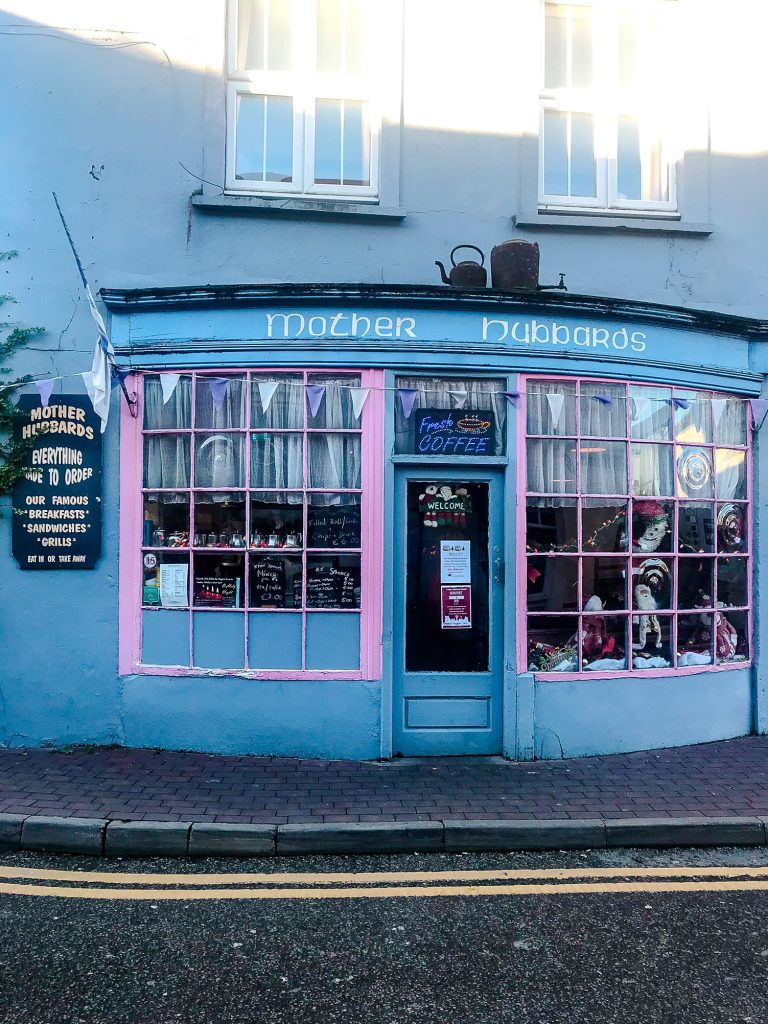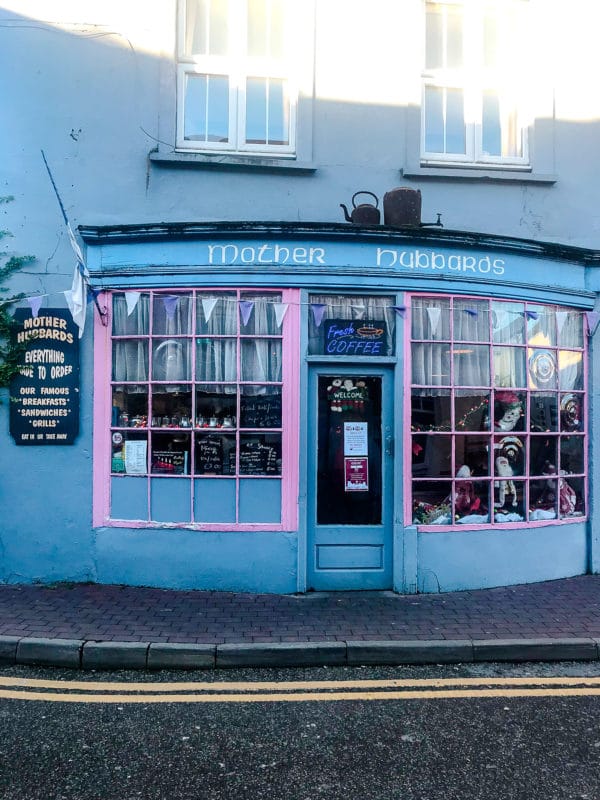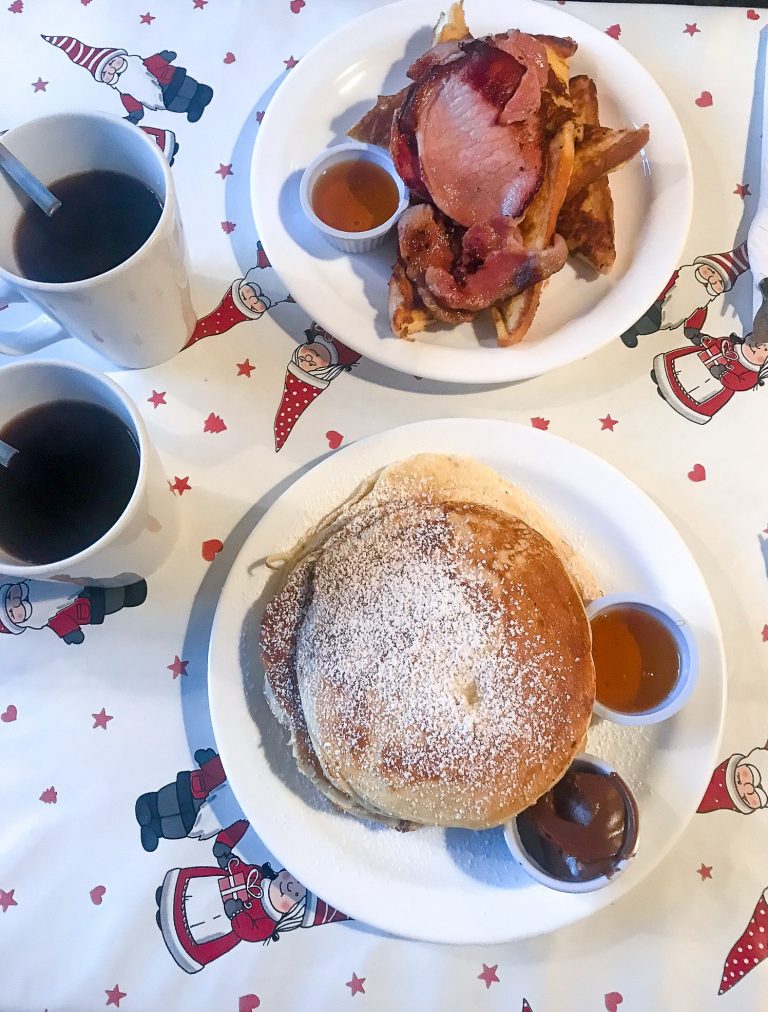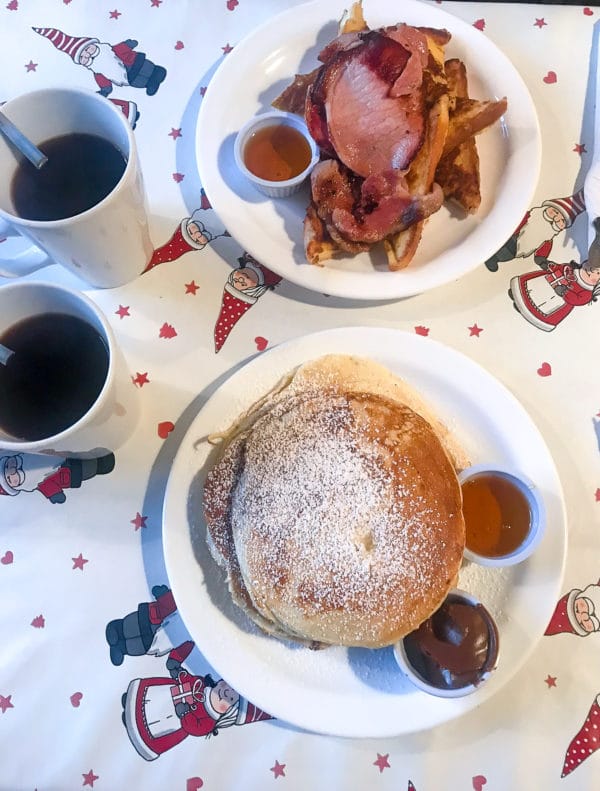 Charles Fort is also in Kinsale and holds so much Irish history. Kinsale is a happy, wonderful place that is worth the visit!
Cobh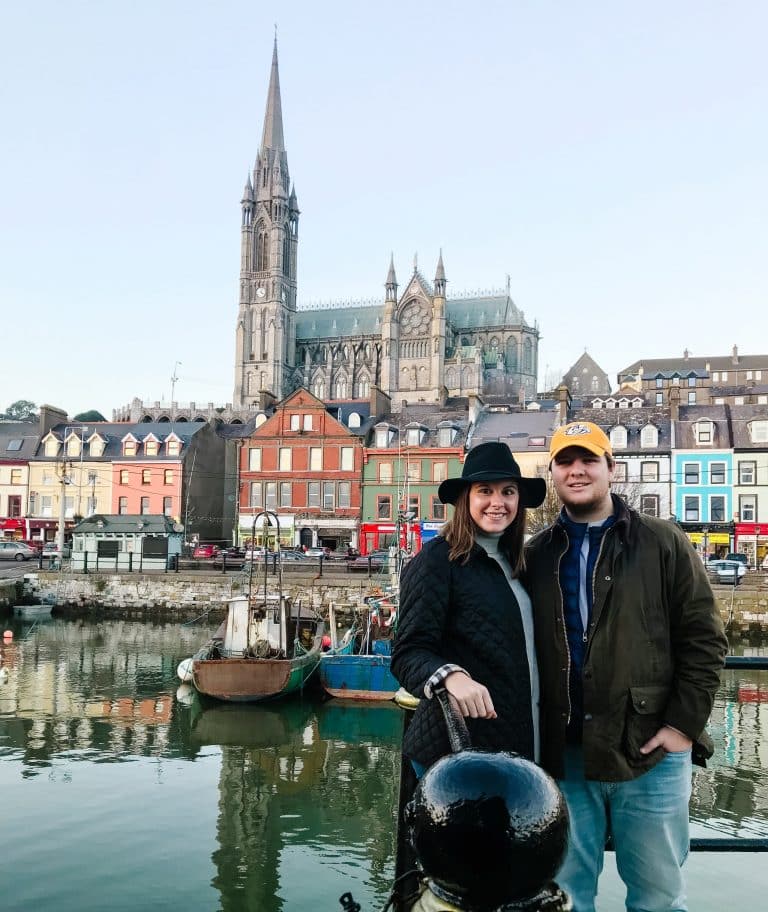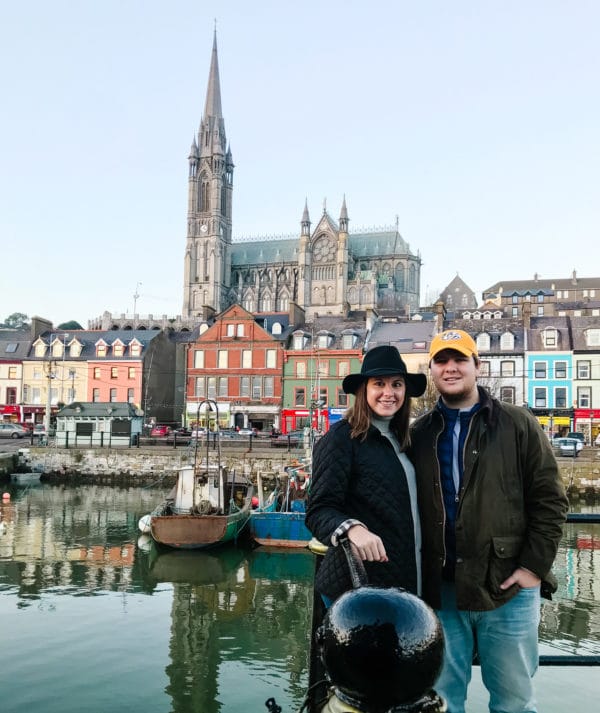 Our last stop was Cobh, which is also in County Cork. It was just named one of the 25 most beautiful small towns in Europe and for good reason! It's a harbour town with extremely steep streets and colorful homes. It was the Titanic's last call in 1913 and the pier that the passengers boarded from is still standing today.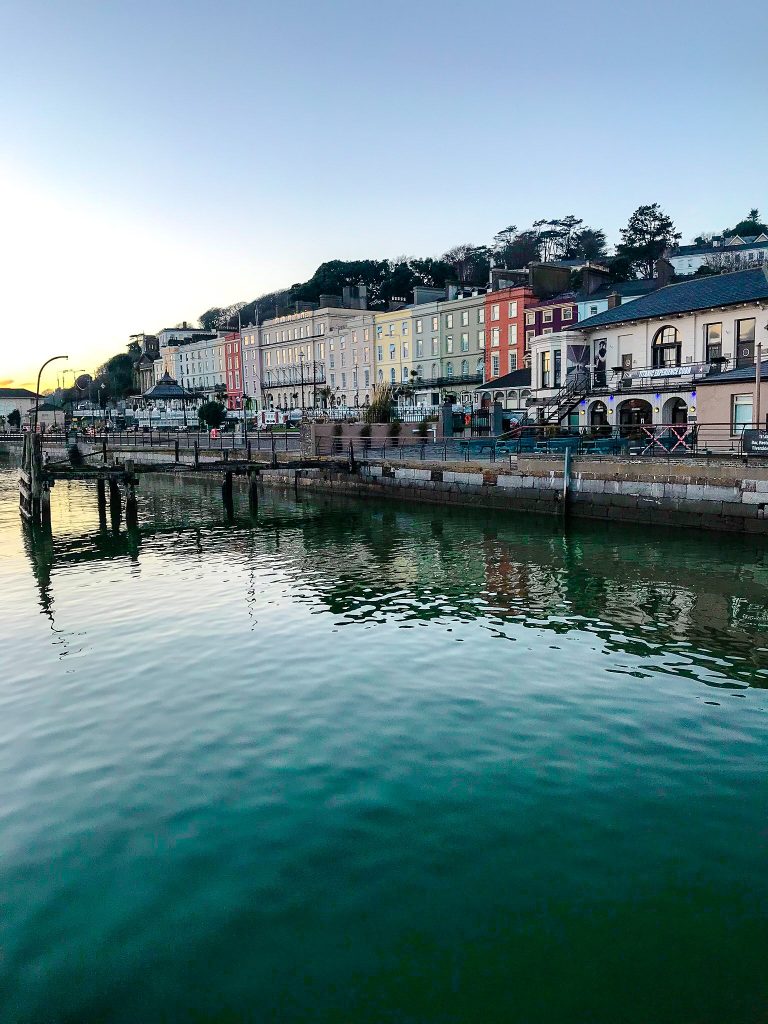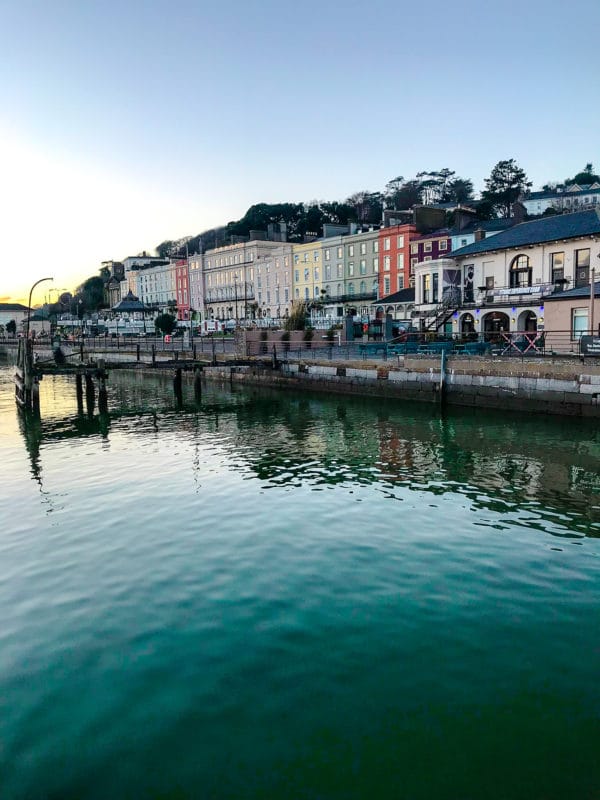 There are interactive Titantic experiences for those interested, as well. The town is also well-known for the beautiful Saint Colman's Cathedral.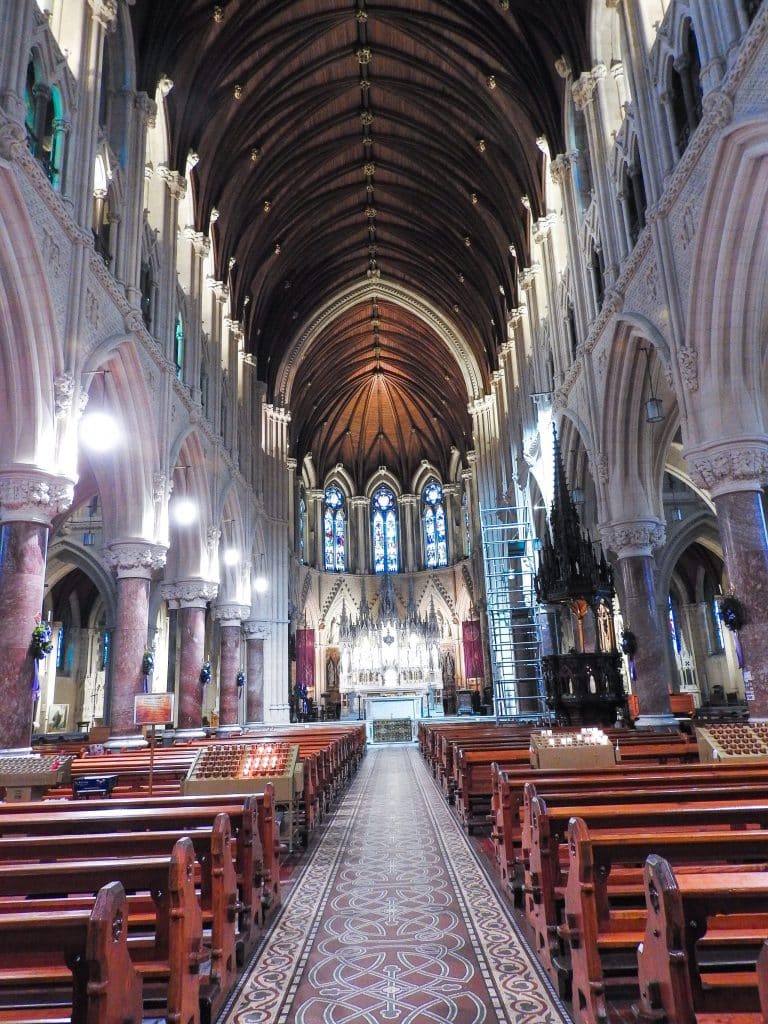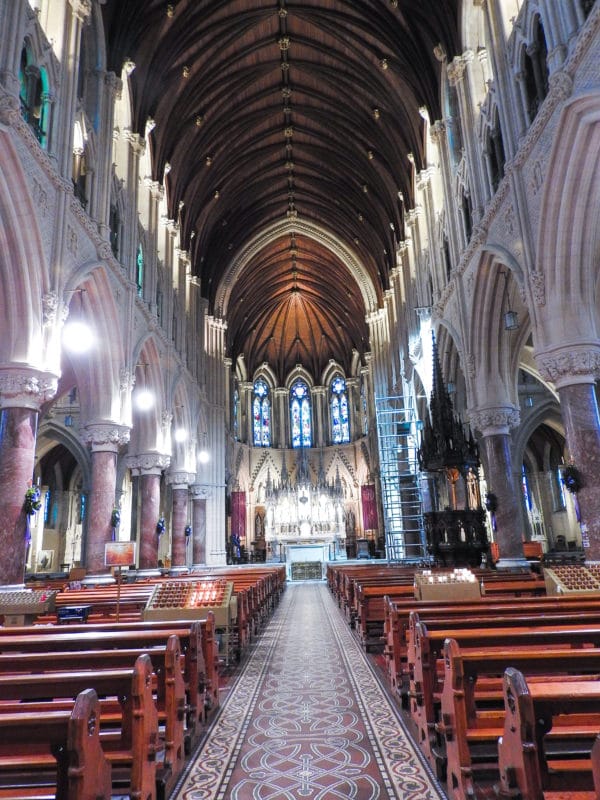 Joe had read about a residential street (Spy Hill) that provides a spectacular view of Cobh, but you have to be higher than the border walls of the homes to experience it.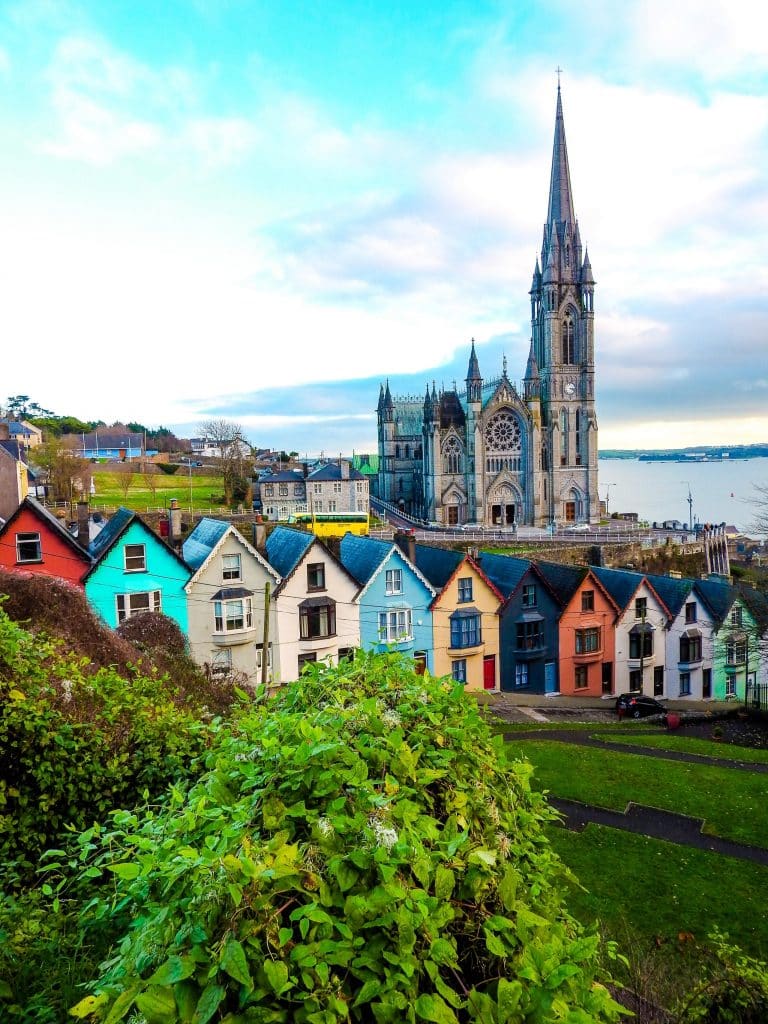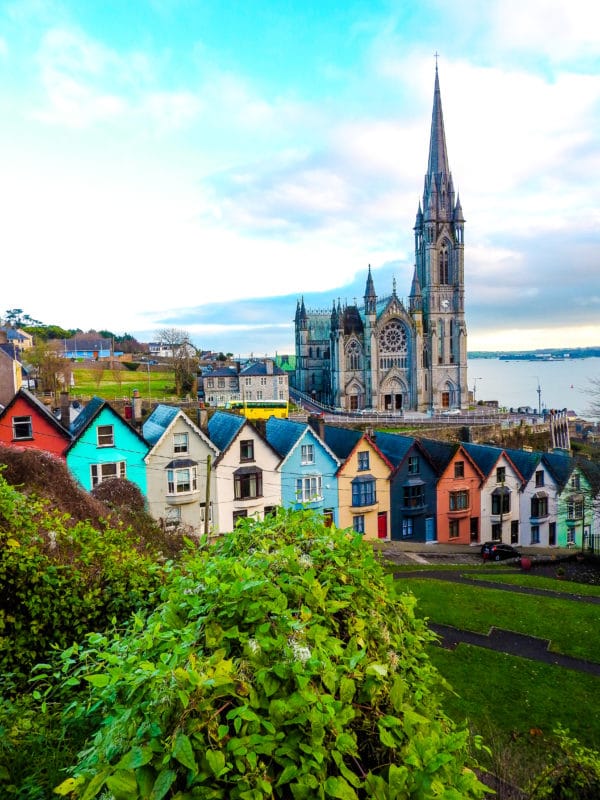 We were able to snag this picture with me on his shoulders and the view was astounding! Definitely worth the visit, but maybe take a stool! Haha
We were able to pack a lot into our two days driving through Ireland, but there is still so much we would love to see! Whether you're visiting for a short period or long, I hope this helps you make the most of your time.
I have thoroughly enjoyed sharing our entire trip to Europe with y'all, I hope it's useful for you, and I can't wait to bring you along our next adventure!

Kat