Congratulations to the winners of Irvin Lin's Marbled, Swirled, and Layered Cookbook Giveaway: Peg, comment 42 and email subscriber, Bonnie Roche!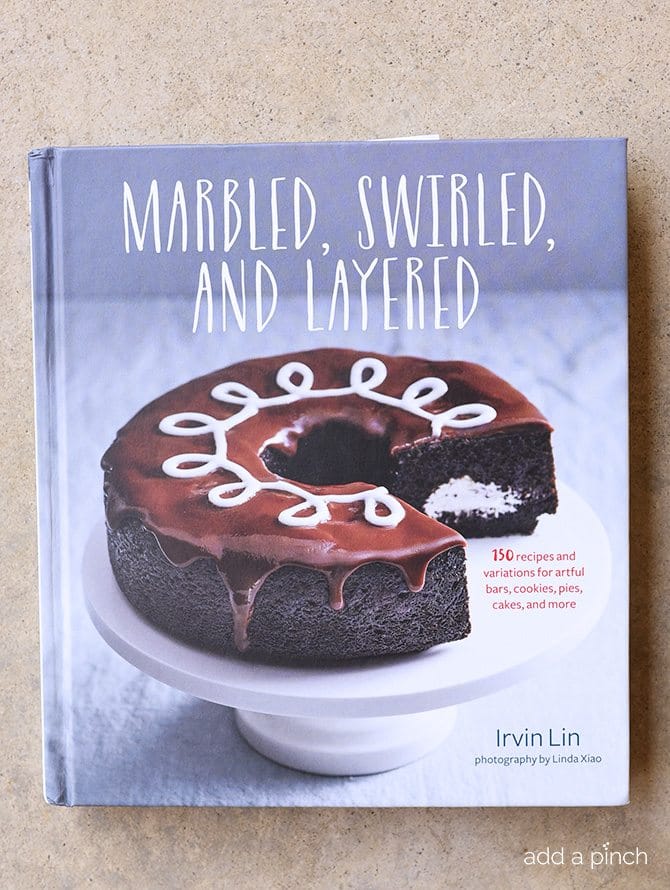 I was so excited to receive a copy of Irvin Lin's new book, Marbled, Swirled, and Layered, 150 recipes and variations for artful bars, cookies, pies, cakes, and more. It is filled to the brim with the most delicious and beautiful recipes. I gave you an example of these fantastic recipes in my earlier post of the Cinnamon Honey Bun Cookies. They are simply amazing!
Irvin not only gives you all these wonderful recipes but includes an entire chapter on troubleshooting tips for baking and information on all types of ingredients and equipment you might use in baking. He lists a chart of measurements for common baking ingredients including cup and gram measurements. His book even includes a section on gluten-free conversions.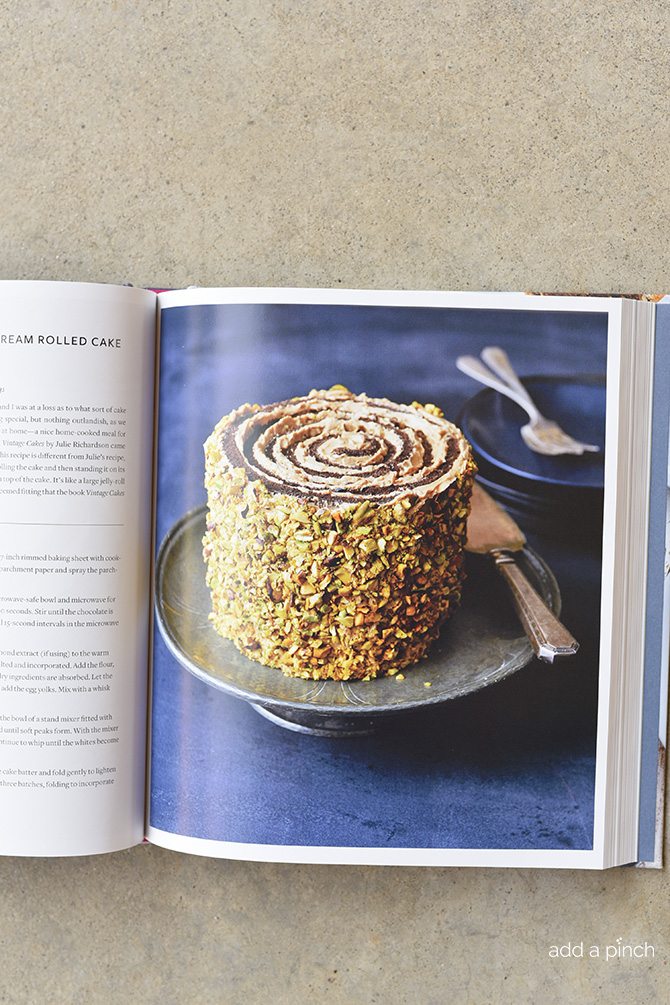 Chapters in his book include dessert recipes for cookies, brownies and bars, cakes, pies, tarts, cobblers, and crisps. But the recipes are not all desserts. He also includes muffin, bread, and breakfast goods recipes. Irvin's clear directions for his recipes are perfect for beginner bakers to the very experienced.
Just the name of the recipes will have you drooling! Chocolate, Peanut Butter, and Butterscotch Layered Cookies; Dark Chocolate Whoopie Pies with Raspberry Marshmallow Filling; Salted Caramel Cheesecake Swirled Brownies; The Nostalgic Marshmallow-Filled Chocolate Cake; Triple-Berry Pie with Triple-Oat Crust; and Italian Spice-Tomato and Parmesan-Garlic Pretzel Knots.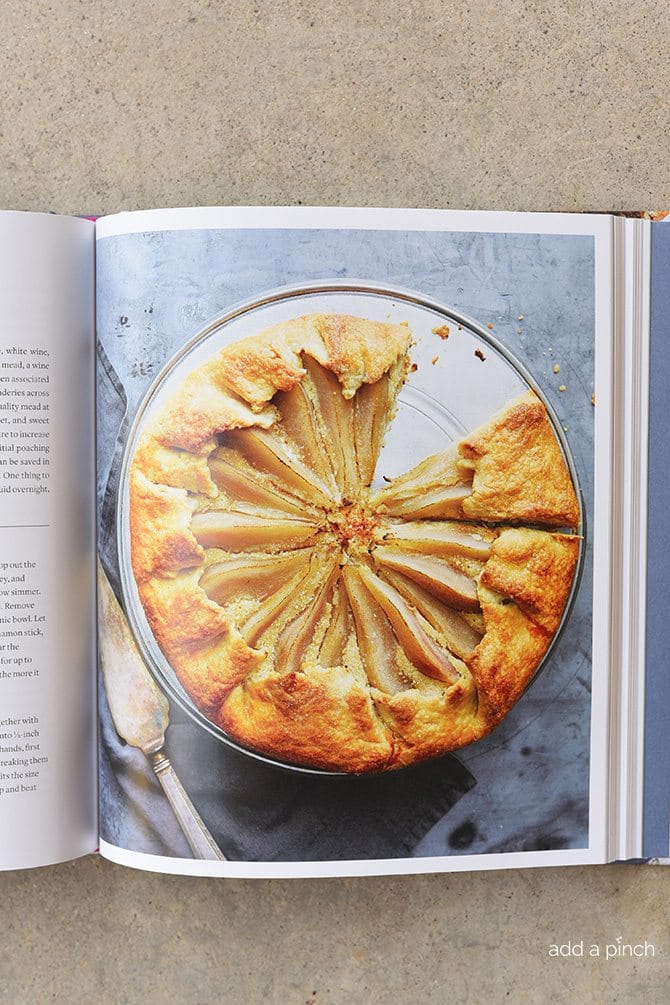 To celebrate Irvin's new book and because I know you are going to love this book as much as I do, I am giving away 2 copies of his book plus 2 Kitchen Aid 7-Speed Digital Hand Mixers.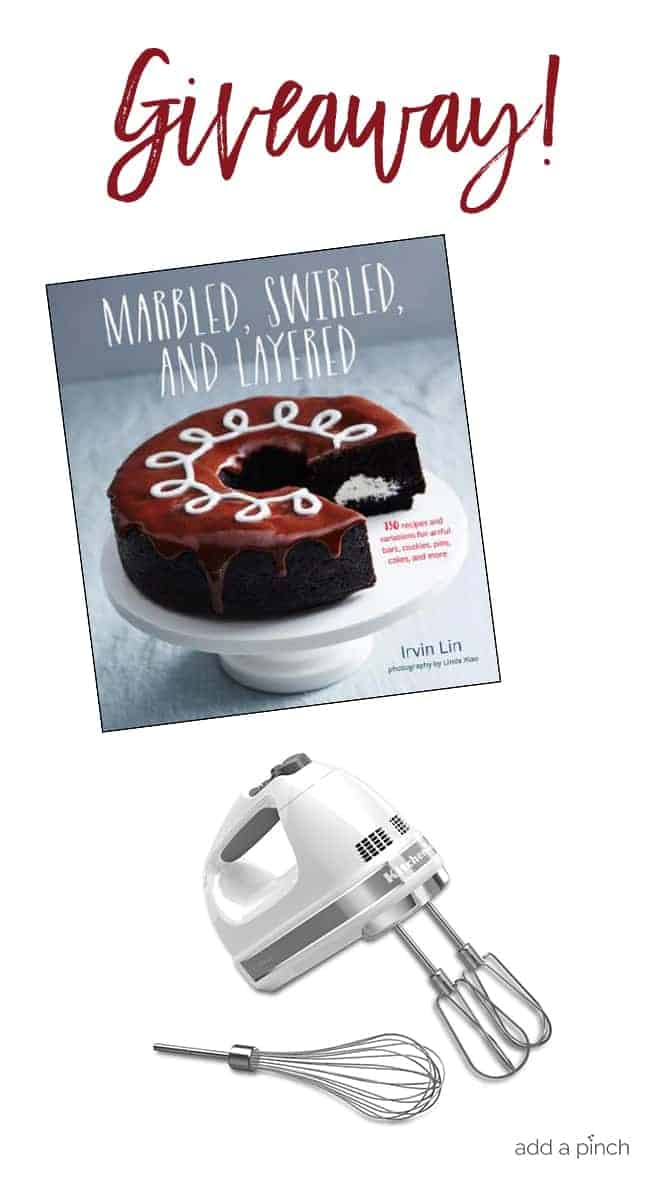 So, here's the details on entering.
To Enter
Just leave a comment below telling me about your favorite cookie! I'll also be selecting one winner from my email subscriber's list! If you aren't already a subscriber, you can easily sign up below.
Giveaway ends Sunday, January 29th at 11:59 PM eastern. Winners will be selected randomly and announced the following day.
Giveaway sponsored by Add a Pinch.