There's just something magical about watching a sunrise or a sunset. It is as if God pulls out his favorite paints to paint a different scene for us every morning and every evening.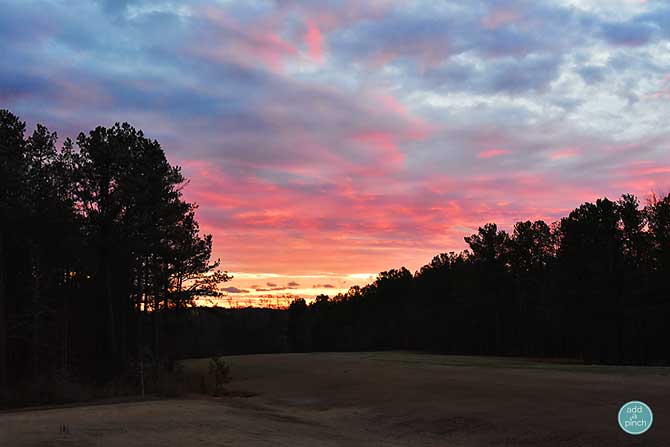 Well, at least that's what my Grandmother always said.
She always had the neatest way of saying things that have stuck with me for 40+ years.
Last night as we were getting ready for supper, my husband said, "have you looked outside lately?"
With one glance, I was grabbing my camera and heading on the back porch to take it all in. Well, I did run back inside to grab a blanket to wrap around me since it was in the teens, but other than that, I was glued to watching the changes in the sky as they unfolded.
With Ranger and Annabelle slapping me in the legs with their happy tails, I just stood there. I knew, like so many things in life, the moment would be fleeting and I wanted to drink in every second of it.
It's not often that we have such vivid and showy sunsets here in Georgia – unless you are in our mountains or on our beaches. Here in the rural section of the state, they are generally more subdued and conservative, prim and proper even. But when we do have such a show, it is not one that I want to miss.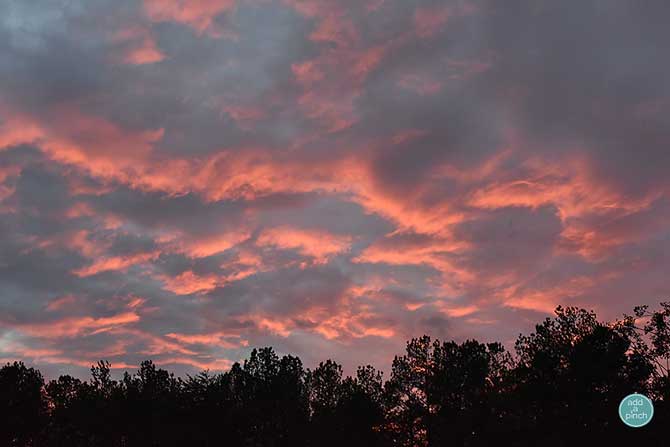 And I always look forward to seeing what piece of art God has planned for me tomorrow.
Love,
Your sunset-watching friend