A great knife set giveaway (times two!) to meet all of your needs in the kitchen. Each set valued over $200.00!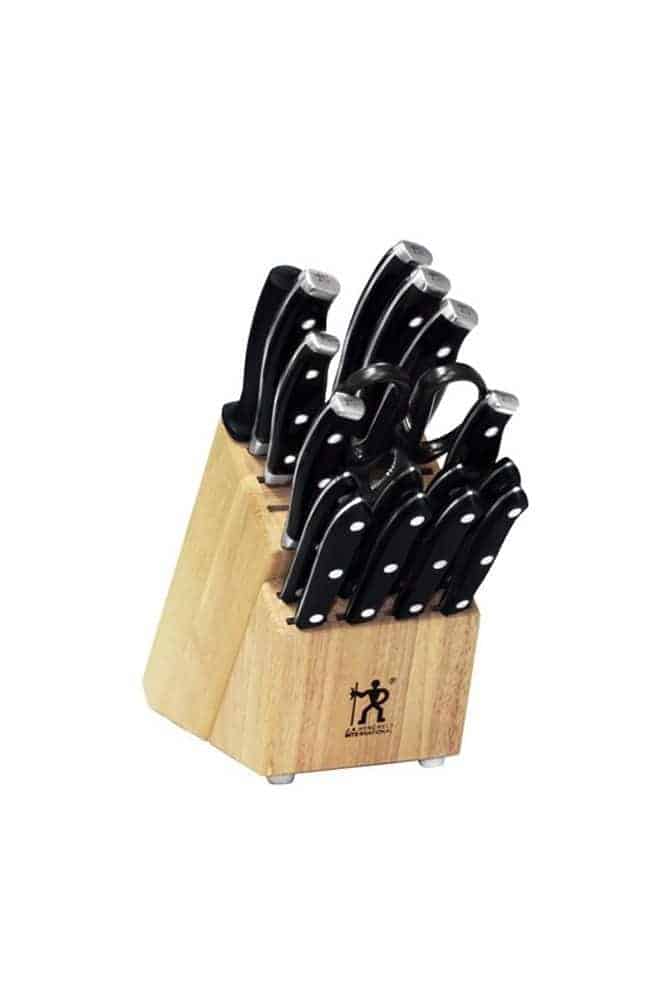 Congratulations to our two knife set giveaway winners! I have to tell you though, all of the comments were amazing. You guys love your kitchen tools as much as I do!!! Here are our two winners:
Comment #741 – Tammy Roberts
Email Subscriber Winner – Janet Murr
*****
Hope you are enjoying your summer! Can you believe July is almost over?! I certainly can't – and wish I could stretch summer out just a wee bit longer! I think it's just that I'm not exactly ready for Sam's summer break to be over. So can we just all agree to make the summer break last another couple weeks…or four? Ok?
I will say there is one part of a southern summer that I am kinda over – and that is the intense heat! Wow, it seems like it got to be 100 degrees and stayed there! But I've been "glistening" quite a bit lately as I've been working away here around the farm – especially in the garden and in "The Barn" as we like to call it. And as I've been furnishing my kitchen area in the Barn, I've found that I needed a few essentials that I just couldn't prep a meal without! Like really good knives. Absolutely required!
In my early married life, I bought some inexpensive knives thinking, well a knife is a knife. Nope. As I was fortunate to receive some nicer, really good quality knives as gifts or buy them a knife at a time as I found them, I realized the importance of really good ones. They really last and make prepping a meal so much easier! So over the years, I've added to my kitchen knife collection and they are some of my most used kitchen tools.
So as I was working setting up the Barn kitchen, I had to have a knife set and I went right to this one. I actually first picked up this same set when we were in Daytona for the RV and loved them! And as I was getting my new knives, I thought that one of you might enjoy a set like this too.  
I think you'll love them as much as I do!
Giveaway
To enter, leave a comment on this post about your favorite kitchen tool.
I'm giving away one Henckels knife set to one lucky Add a Pinch reader member and another set to an Add a Pinch email subscriber.
This giveaway ends Friday, July 29th at 11:59 PM eastern. I'll randomly select the one winner from the comments on this post and another reader from the email subscribers listing. I will contact both winners via email and update this post. Good luck!
Love ya!
Robyn xo
This giveaway is sponsored by Add a Pinch because you are the best and I love ya! xo