I've loved reading about everyone's favorite kitchen tools over the last couple of days! From wooden spoons, cast iron skillets, mixers, and zesters, you all definitely have some great ones!
Congratulations to Jeff Bigelow, comment #341.
Here's what he shared about his favorite kitchen tool:
"My favorite is a 10″ cast iron deep pan. Originally the guys in our family took it camping. It's now found its way into my home where it rarely leaves the stove top. Great breakfasts through warm lunches and killer dinners."
I agree, Jeff! There's nothing like great cast iron cookware!
*****
Happy Tuesday! Can you believe it is March already?! It just seems like the older I get, the faster time flies. I'd love to be able to slow it down just a little bit. Maybe if we could insert another day into the week? That sure would help me a ton! Of course, I'd do my best to insert it so that we had a three-day weekend every week! Ha!
Yesterday, I prepped salads for a week's worth of grab-and-go lunches to help make our lunchtime easier and save time. As I was chopping away, I realized how much I use and depend on my knives.
When I first married, I purchased the most inexpensive set of knives thinking that all knives were the same. Then, I was given a few really good essential knives – chefs, paring, and a bread – which opened my eyes to the importance of a really great knife.
Over the years, I've added to my collection and knew that a great knife set might be something you would enjoy as well. I actually picked up this same knife set when we were in Daytona for the RV and fell in love with them!
I think you'll love them, too!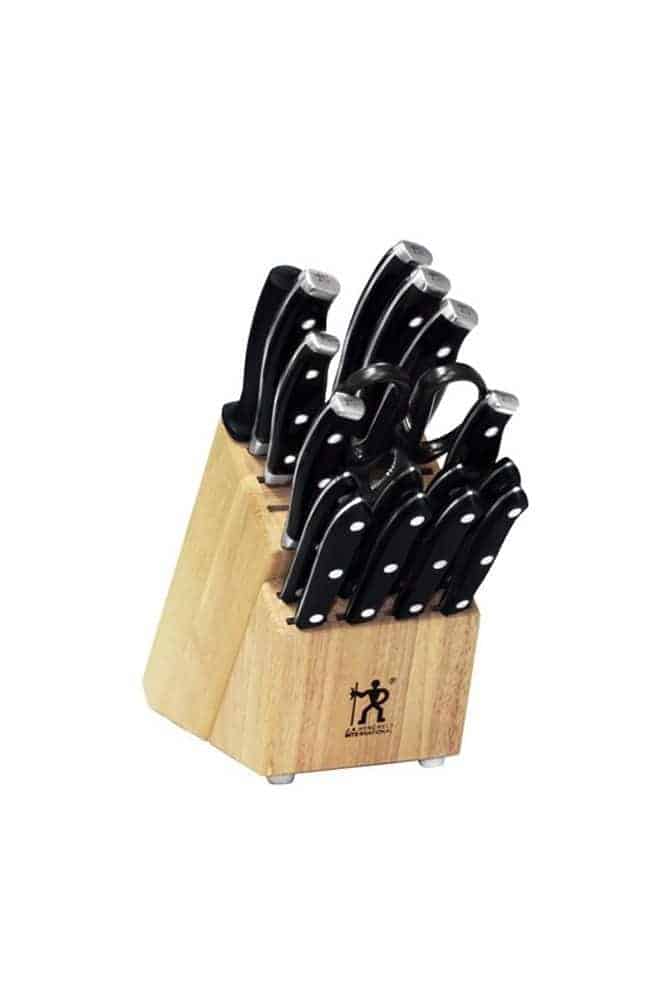 Giveaway
To enter, leave a comment on this post about your favorite kitchen tool.
This giveaway ends Wednesday, March 4th at 11:59 PM eastern. I'll randomly select the one winner and contact him or her via email and update this post. Good luck!
Love ya!
Robyn xo
This giveaway is sponsored by Add a Pinch because you are the best!