Okay, I have a confession to make. I'm obsessed with this lip butter. Really, I'm pretty obsessed with lipgloss, lipstick, and anything that makes my lips feel great and gives me a pretty pop of color.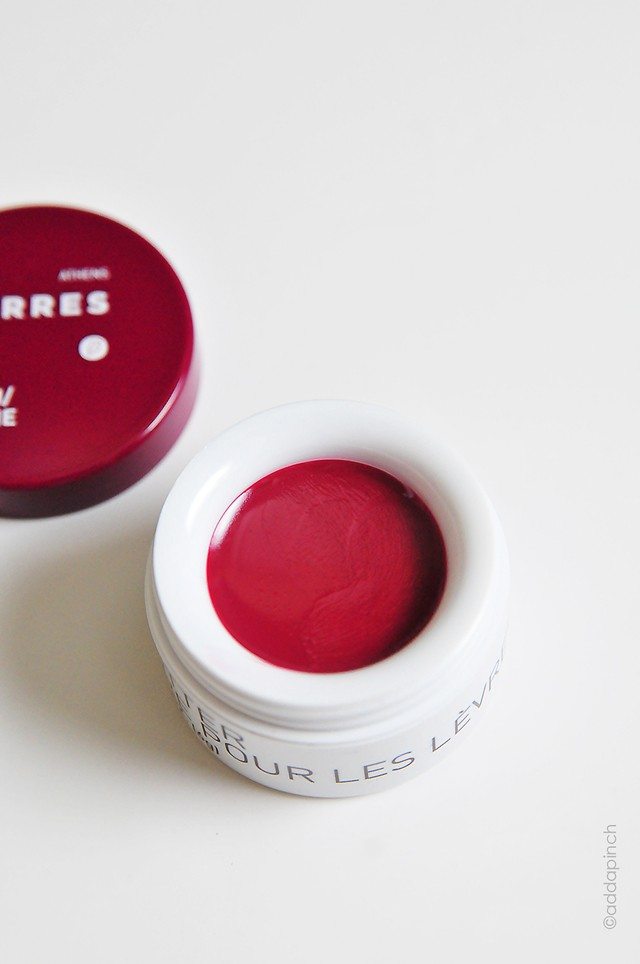 Because seriously, the winter just does havoc on my skin, hair and lips. I feel like all I do is walk around moisturizing and moisturizing and moisturizing.
But finally, I picked up a little pot of this Korres lip butter on a quick trip to Sephora the other day.
I decided to go with the Plum color because it just was one of my favorites, but I could have easily bought out the entire selection had I not decided that I should actually TRY it before I overly committed to it.
Now, I could kick myself for being so sensible.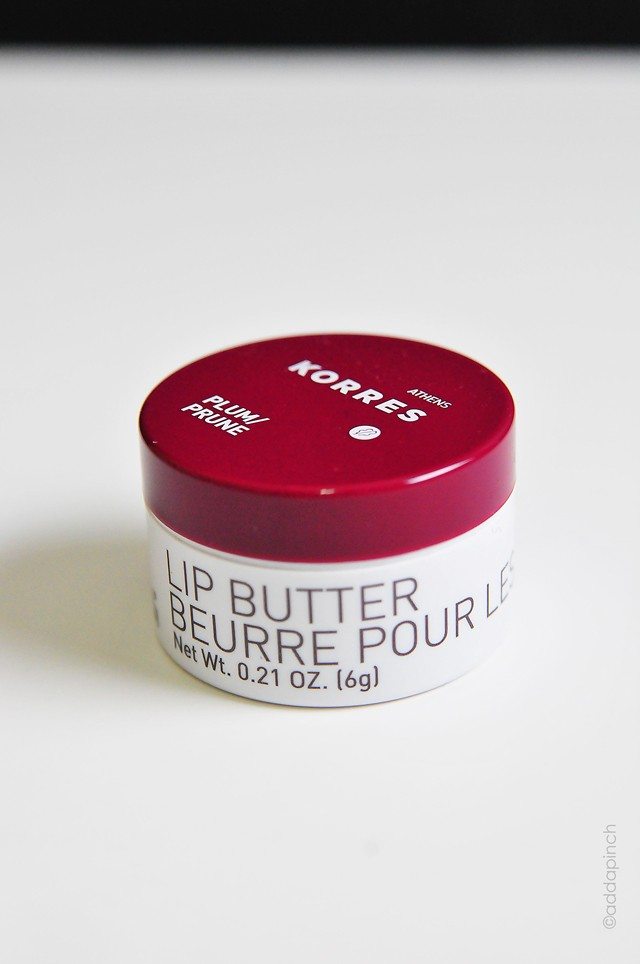 I've been keeping my little pot of lip butter in my vest or jacket pocket so that I have it with me at all times. Not that you have to use it over and over throughout the day, but just in case, I keep it close.
See? I told you I was obsessed with it.
With one swipe, it leaves a faint color but it leaves a bit more with each layer you add, building color as you go. It doesn't leave your lips feeling all gloppy like a lot of lipsticks or lipglosses will do either. Win/ win!
I've also layered it with my normal lipstick, using it both under and over my lipstick. It just makes my lips feel totally yummy!
Not only does this lip butter look pretty and make your lips feel ahhhmazing, it also has the most delicious smell!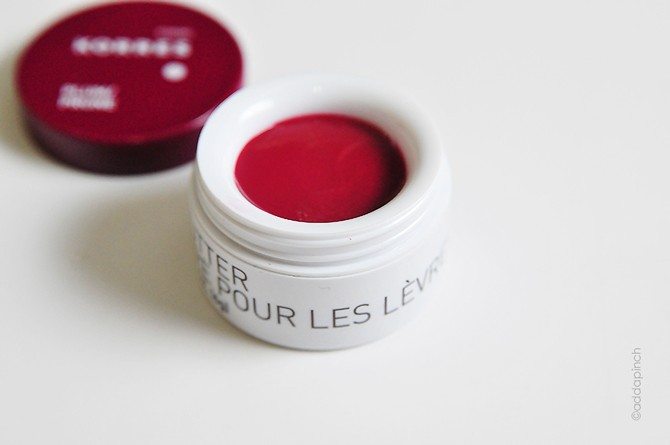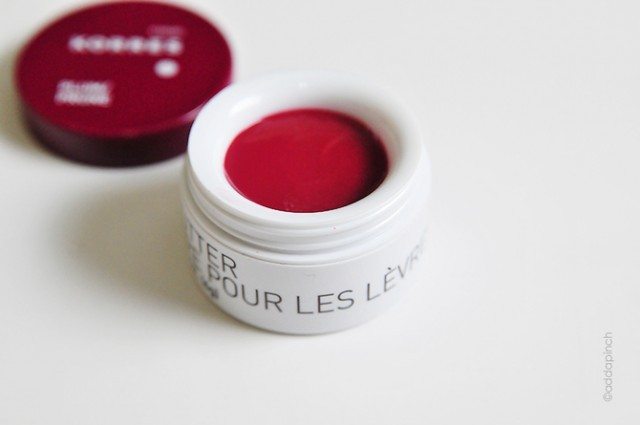 So, if you are in the market for something new for your lips that makes them feel out of this world wonderful, then you might want to give this lip butter a try. It has a great range of shades, including a few lighter shades if you don't like as much color or if you are looking for something for a teenage girl.
Of course, I'm headed back to grab a few more of these as I most definitely don't want to be without it!
Hope you love it as much as I do!
What great beauty finds have you discovered lately? I'd love to know!
Robyn xoxo
Disclosure: This isn't an advertisement! I just wanted to share with you about something I found and am loving. But, if you are from Korres or know somebody who knows somebody who is, I wouldn't mind a case or two of this lip butter! I'm going through it pretty quickly!