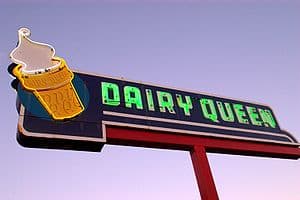 Image via Wikipedia
Growing up, my family did not strictly observe lent. Of course we understood about the 40 days of Jesus' sacrifice and temptation from Satan. And we certainly understood the importance of Palm Sunday, Good Friday, and Easter.
As we approached Ash Wednesday, I explained the importance of the season to Little Buddy. We decided we would have a special time of reflection, repentance, and prayer. A time to prepare our hearts for Easter.
We also took this time to learn about sacrifice and how we could become more mission-minded.
Sacrifice
We are fortunate. We have what we think of as essentials like a roof over our heads, food in our pantry and refrigerator, and more clothes than we wear. We also have luxuries like the latest in video games, toys, and trips. We've never had to wonder where our next meal would come from. We've never had to wonder where we are going to sleep one night. Yes, I'd say we are very fortunate.
As we discussed observing lent, we thought of things in our daily lives that distract us from our Christian walk.
I asked Little Buddy, "Name one thing that you love so much that it takes you away from time you could spend with God."
He was thoughtful for a few moments and then replied, "Well Mama, I thought of one thing that takes a lot of time each day, I love it alot, and I could spend that time praying and learning about God."
Me: "Great! What is it?"
Little Buddy: "School."
(What do you say to that?)
My response, "That's a great idea. Let's spend more time each day on our Bible study and prayer time. I'm so glad you thought of that."
His next response: "A bath."
I just didn't think we could stand him going 40 days without bathing and I felt sure the local social services would come knocking on our door if we headed down this route.
Finally, we agreed on fast food. While this might not sound like much to some, it is major for him. He loves McDonald's chicken nuggets, Burger King fries, and Dairy Queen shakes.
As for my sacrifice, I'm right there with him on the fast food. I admit I love Chic-fil-A sweet tea just as much if not more than my own. I'm also restricting my online time. Yes, for those who know me, this is just as big to me as fast food is to Little Buddy.
Becoming Mission-Minded
We are also spending this time becoming more mission-minded.
How can we help our neighbors?
How can we help our community?
How can we help each other?
These are questions we'll be asking each day. Instead of spending that $5 at McDonald's, we'll be able to add it to our offering, we'll be able to buy food for our community soup kitchen.
While we are preparing a meal for our own family, we'll be able to prepare another for a family with a new baby or sick family member. We'll take a dozen of our eggs to a neighbor. We'll bake cookies for our church staff.
These are all ways we will become more mission-minded here in our own community. These are mission activities Little Buddy can participate in and enjoy seeing the results of his efforts. These are the ways God can imprint love of another on his heart.