We love celebrations around our house. Can't you tell? Father's Day is certainly no exception. Little Buddy and I have been planning today's special events for about a month. But, shhh, we had to keep it all a secret. (We are learning about good secrets that we can keep, and those that we should never keep.)
Daddy had to be in Boston for the weekend for business. Luckily, he was able to get home by noon today. Needless to say, we were tickled. Today was the big reveal of all of our plotting and planning.
Ready…
We gave our adrenaline junky Daddy a 6-lap NASCAR driving experience at the driving school of his choice. We'll camp. He'll drive. We'll wave. He'll grin.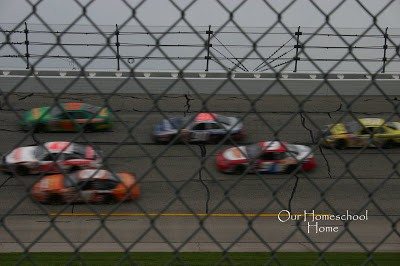 So, Let's Go Racing, Daddy. We know you'll have a great time. Happy Father's Day!