This week's Link Love includes favorites from around the web of secrets of the stylish people, better family photography tips, a DIY pet bed and more!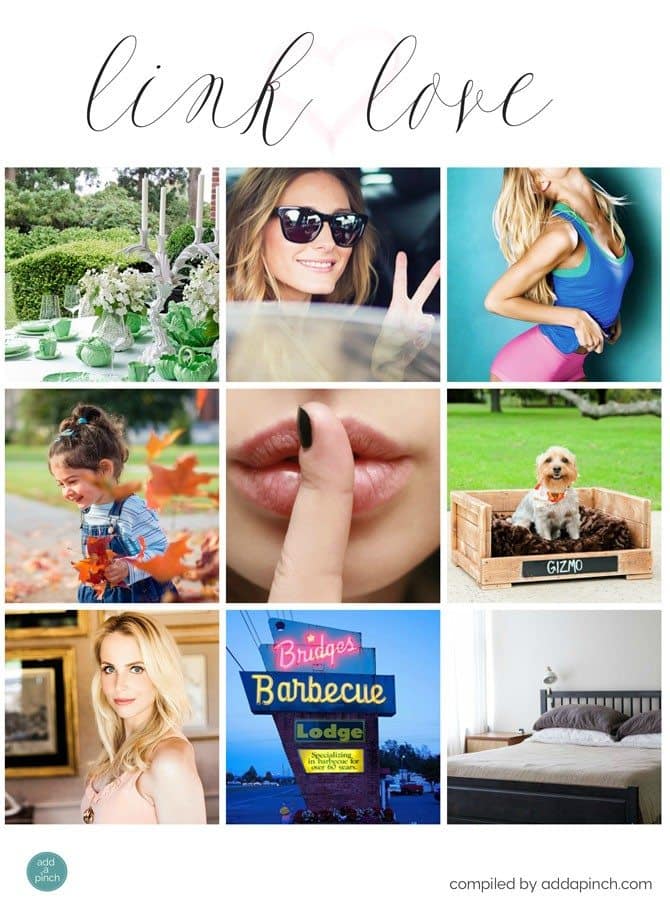 1. Loving the new lettuceware collaboration between Dodie Thayer and Tory Burch! So perfect for spring and summer!
2. Who doesn't want to know the secrets for the most stylish people? So fun!
3. Great tips for how to get a dancer's arms.
4. Taking better family photographs is always a goal of mine. Loving this guide.
5. Love reading these 10 secretive habits of happy leaders.
6. I think Tinkerbelle would be smiling too if she had this cute DIY dog bed!
7. Have you heard of anti-aging haircare? Yeah, I hadn't either but now I'm very interested.
8. In the South, the best barbecue joints are discussed as much as winning football teams. Here's the bracket winner for the South's best this year. But hey, I didn't even vote. Ha!
9. I've been working hard on getting a full night's sleep with the goal of waking rested and ready for the day. I'm thinking of incorporating these tips to become an early riser while I'm at it.
What great reads have you found this week? I'd love to know!
Robyn xo