This week's Link Love shares favorites from around the web including articles to tell why you crave certain foods, to teach you to making patterned photo mats, and a fun quiz to pick which iconic movie house is perfect for you and more!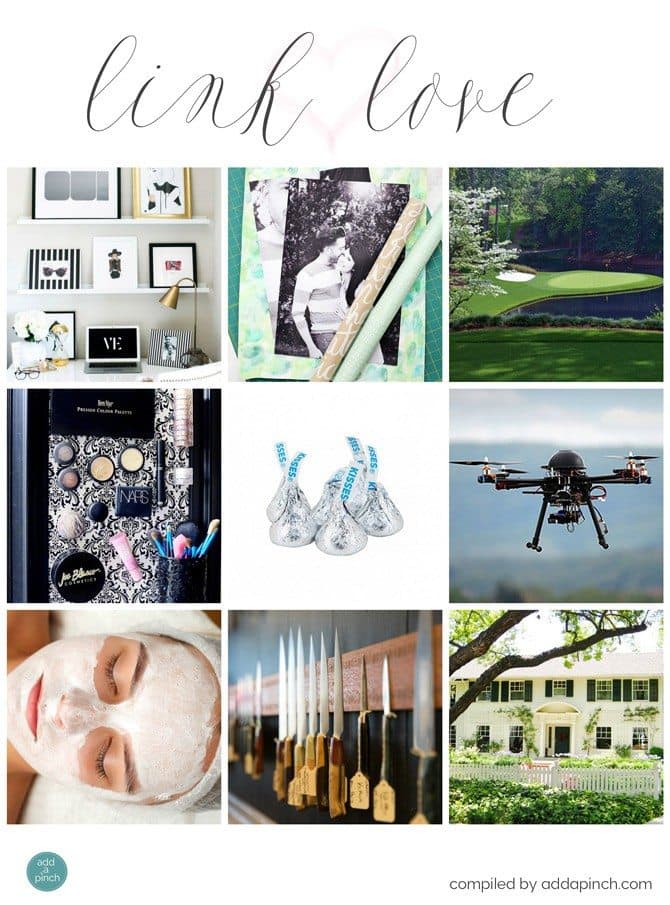 1.  I can't wait to use some of these tips to organize my office!
2.  So inspired to try making these unique photo mats. Love this idea!
3.  Some really interesting facts about tradition and rules at The Masters – even if you aren't a golfer!
4.  I recently talked about this so I'm so interested in these creative beauty storage ideas!
5.  What does your late night chocolate craving really mean? I hope it means you just saw a picture of my Best Ever Chocolate Cake – but that hankering may really have another meaning!
6.  Can't wait to see my dogs' faces as that Amazon drone flies down my driveway one day!
7.  I certainly try to take care of my skin, but it seems there are a few not-so-great habits that I may need to kick to the curb.
8.  I love these tips for caring for my chef's knives! They are some of my  most essential kitchen tools!
9.  Ever pictured yourself living in the house in a favorite movie? I swoon over an amazing kitchen in a recent romantic comedy with Meryl Streep…it's just perfect!
What great ideas have you found this week? I'd love to know!
Robyn xo