This week's Link Love includes everything from a couple of great beauty how-to's, cute DIY Derby Hat drink stirrers, to those common allergies making us sneeze and more.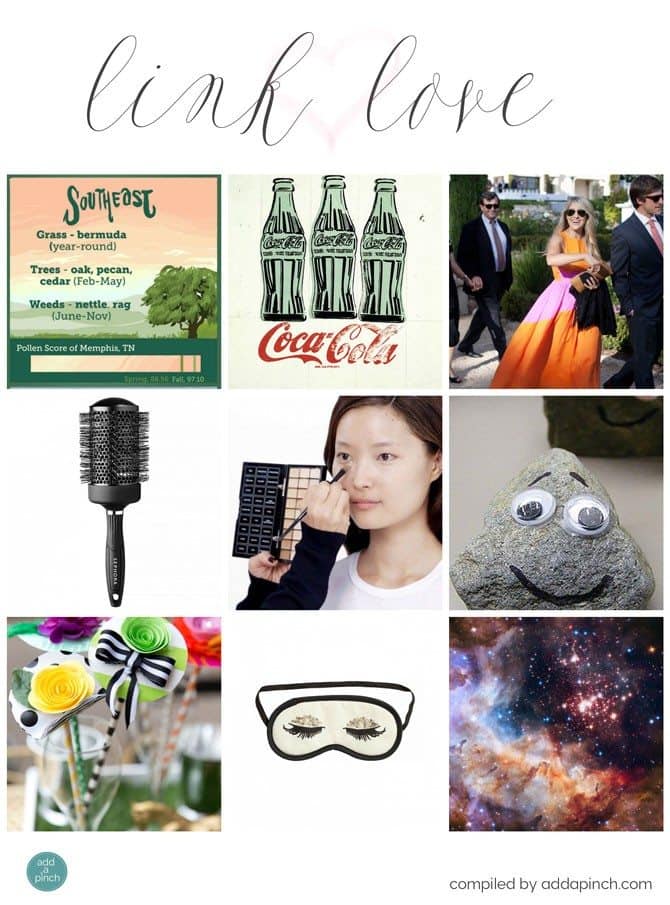 This map of the most common outdoor allergies by region is handy if you travel much. Mercy, the pecan trees at our farm are some sneeze-makers lately!
Happy Birthday to one of my favorite southern icons! I LOVE them!
I like many of these neutral and colorful dress ideas to wear to a spring wedding. 'Tis the season!
My hair always looks so much better after I get a fresh cut and style. I was searching for tips and behold – a secret tip to help me use my round brush!
I'm loving this skin-perfecting tutorial from one of my favorite beauty gurus! Beautiful!

Like this list of several ways to create your own

happiness

at work.

It's almost time for the Kentucky Derby – these colorful DIY drink

stirrers

celebrate the iconic Derby hat in style!

Want to know this neat trick to help your memory? Hint – it's something we could all use more of!
What a beautiful light show in space! Happy Birthday, Hubble!
What interesting tips and stories have you seen this week? I'd love to know!
Robyn xo