This week's Link Love includes favorites from around the web a Valentine's playlist, last minute Valentine's cards, professional florist tips on building a bouquet and more!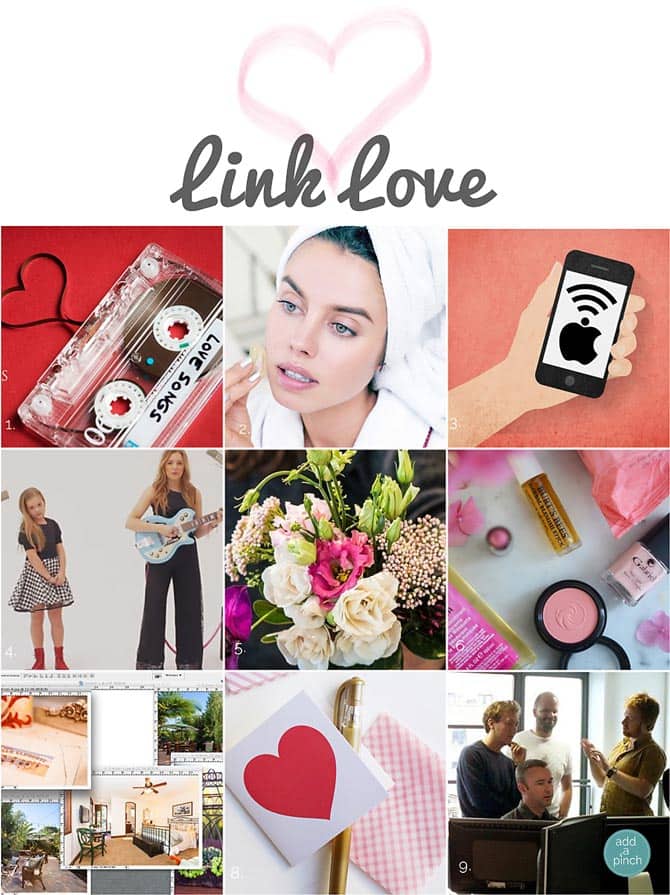 1. There's nothing like a good Valentine's Day playlist! // Southern Living
2. Skin care commandments for your beauty routine. I love lists like this! // Byrdie
3. We all need more control, right? Great tip on controlling anything on your Mac with your iPhone. // Lifehacker
4. I could watch and listen to these sisters all.the.time! Love these girls! // Nashville Scene
5. A florist's tips on how to make your own beautiful arrangements! // Apartment Therapy
6. 10 beauty products from your local health food store. // Cupcakes and Cashmere
7. Learn how to make collages in Photoshop in just a few simple steps! // DPS
8. Last minute Valentine's printables just might be handy. // Oh Happy Day!
9. Meeting mistakes that might be holding you back. // Entrepreneur