This week's Link Love includes favorites from around the web most-used Red Carpet beauty products, Food Network's greatest cooking tips, and more.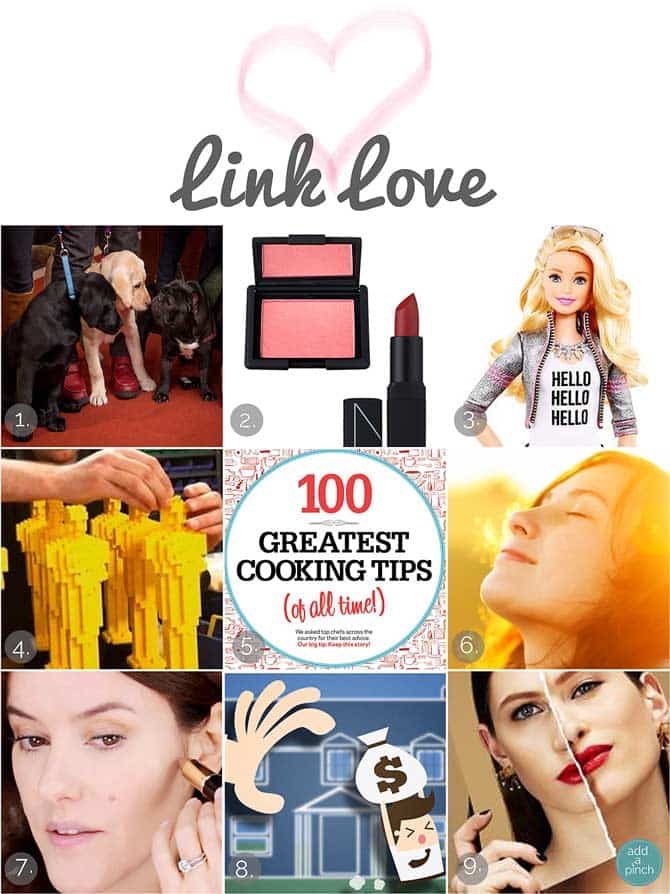 1. I love this list of most popular dog breeds. Of course Ranger and Annabelle weren't surprised a bit! // USA Today
2. The most popular beauty products used for the red carpet. // Allure
3. Who ever thought we'd need to whisper around our toys?! // Yahoo
4. See just how they made those Lego Oscar statues. // Mashable
5. Food Network has released what they are calling their 100 Greatest Cooking Tips. A must read for sure. // Food Network
6. The 7 traits only happy people have. Interesting read. // Inc.
7. Celebrity makeup artist, Lisa Eldridge, shows you how to use a contour stick. // Byrdie
8. If you work from home, you'll want to read these five things related to your taxes. // Lifehacker
9. 15 secrets to make you look great in every photo! // Refinery29