This week's Link Love includes favorites from around the web of how to have an amazing life, a master gardener's sketch book, how to tell a joke and more!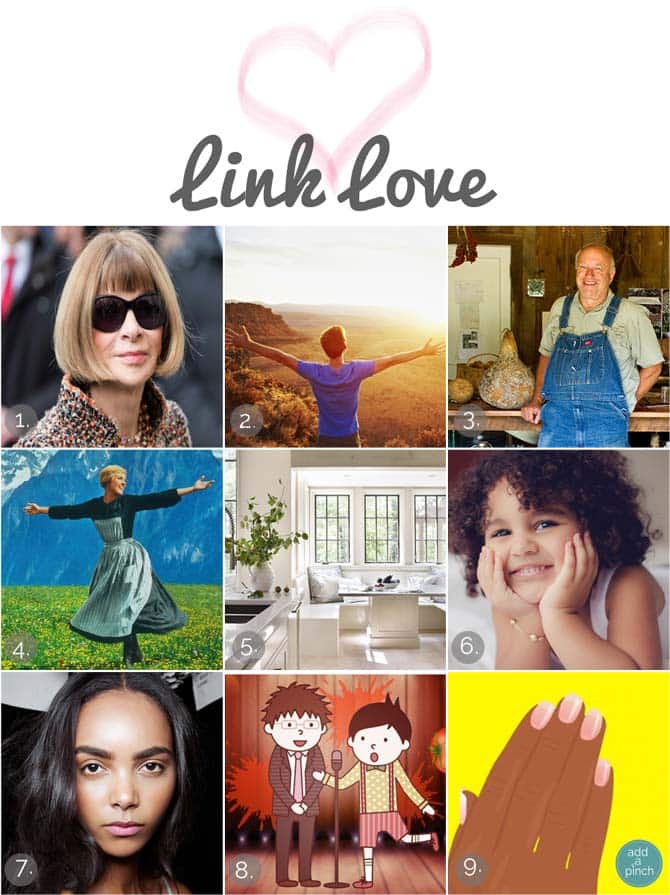 1. Vogue's Editor, Anna Wintour, gives advice on becoming successful which includes that "everyone should be fired once."  // Page Six
2. I absolutely love these 8 simple ways to take your life from great to amazing!  Each one is a gem by itself! // Inc.
3. One of my favorite parts of my visit to Blackberry Farm was meeting Master Gardener John Coykendall. You'll love peeking into his sketch book in this article. // Garden and Gun
4. Can you believe that Sound of Music is 50 years old this month?!  Speaking of television and movies, here's what's new on iTunes as well as Amazon and Netflix for March! // CNET
5. I love everything about this kitchen and the article about how to get through winter. // Savvy Home Blog
6. Great tips on how to get more natural smiles when taking photographs of children. // Digital Photography School
7. Brows are all the rage and these are great tips on how to get perfectly shaped ones. // Byrdie
8. Ever tell a joke and it fall flat? Here are the five mistakes people make when telling jokes that might help. // Lifehacker
9. I tend to stick with neutrals and the occasional red nails for the holidays. Here's the forecast for nail polish this spring. //