Our little coffee station is the perfect idea for the coffee lover! With everything at hand, it makes for extra efficient mornings!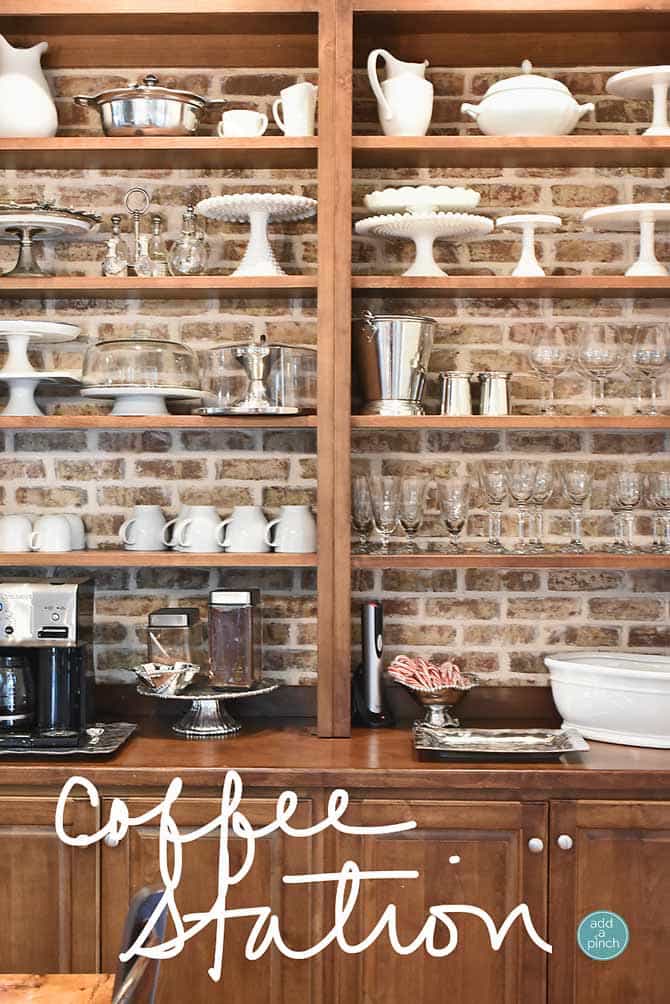 Before Christmas, I started reorganizing one cabinet in my kitchen. It was the cabinet where we keep all of our plastic drinking cups and it seemed like everytime I opened the door to it, I needed to brace myself in preparation for an avalanche of water bottles, cups, along with their tops and the like to fall out all over me. I had actually reached the point that I'd put off opening that cabinet as much as I could possibly put it off. That one particular day, I'd just had enough. I knew I couldn't take that cabinet disorganization one more day.
Within an hour or so, that cabinet looked so much better, I decided to tackle one more. And then another. And another. And another.
Before I knew it, all of my countertops and my tables were covered with plates, bowls, dishes, cups, plastic containers, and things that had to have been lost in the back of a few cabinet since the beginning of time. I went through and organized the items I wanted to keep and boxed up the others and delivered them to Goodwill. So, if you happen to be in need of 15 chip and dip sets, check out Goodwill. They have a fresh influx. Ha.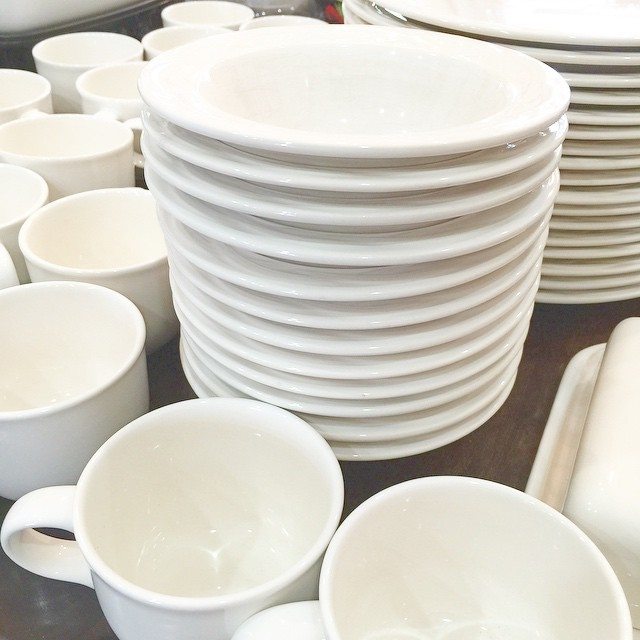 I decided we needed to move our coffee station and drink area. While the area beside the refrigerator worked great for the last 11 years, I'd noticed, especially when we had company, that it always seemed to be an area of congestion in the kitchen. Someone would be getting ice, someone would want a cup of coffee, someone else would just need to get past the first two people, and before you knew it there was a traffic jam by the Cuisinart.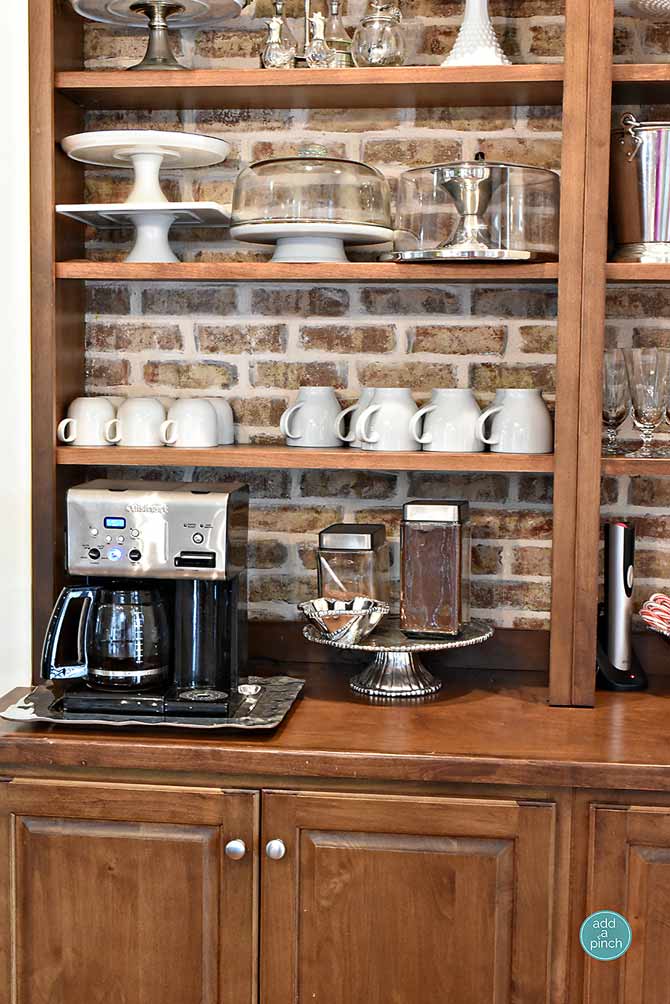 So, I moved the coffee and drink area from the spot it has held all of these years to across the room at the open shelving area beside the breakfast table. I also decided since that cabinetry is wood, I needed to do my best to protect it. I put the coffee maker on a tray to catch any spills that might happen. I loved that they just fit perfectly together and let me tell you, it has already caught its fair share of drips and drops!
I used the open shelving in the area for storing our coffee mugs so that they are easily within reach. I also decided to keep our coffee and hot chocolate mix right beside the coffee maker on a cake stand. Let me just tell you, having everything within reach keeps it very efficient when I stumble into the kitchen in the mornings.
It really is amazing how happy something so little can make you, isn't it?
I'm still tweaking the upper shelving, moving cake stands and other items around periodically trying to make it "just right." Any suggestions you have are definitely welcome!
Signed,
Coffee-lovin' Robyn