London is the capital of the United Kingdom and is a bustling, beautiful city filled with history, architecture, culture, and of course, everything royal! There is so much to see and do that could keep you busy for days, but I've put together some of the most noteworthy stops and must-do's to help you make the most of your trip to London!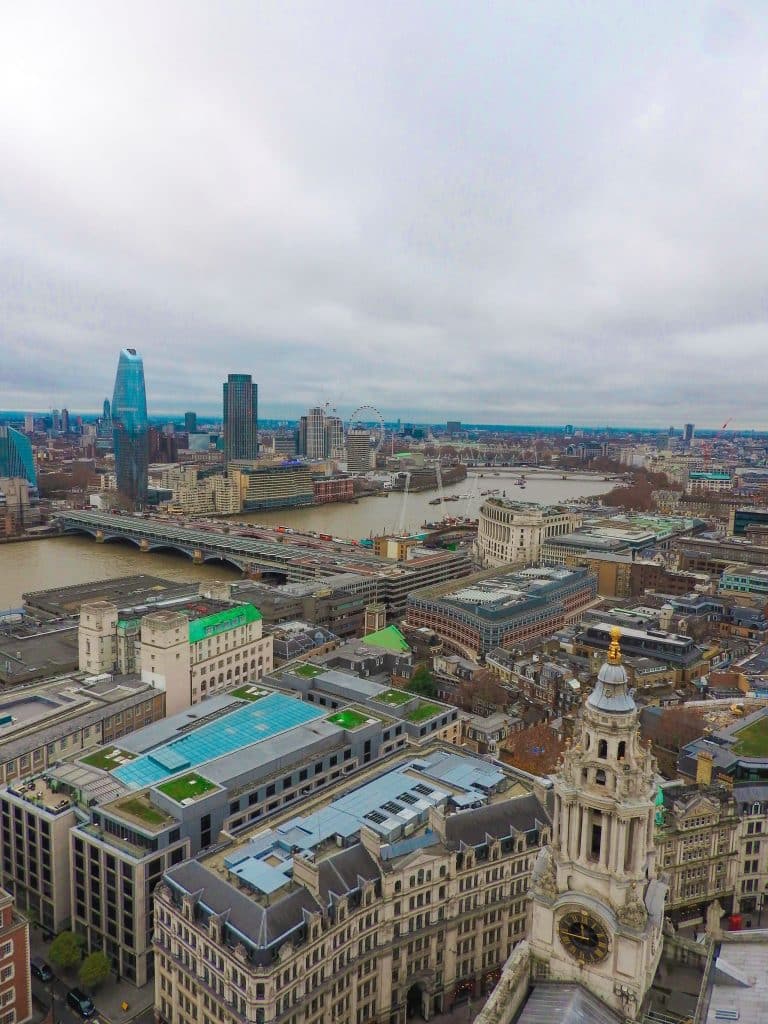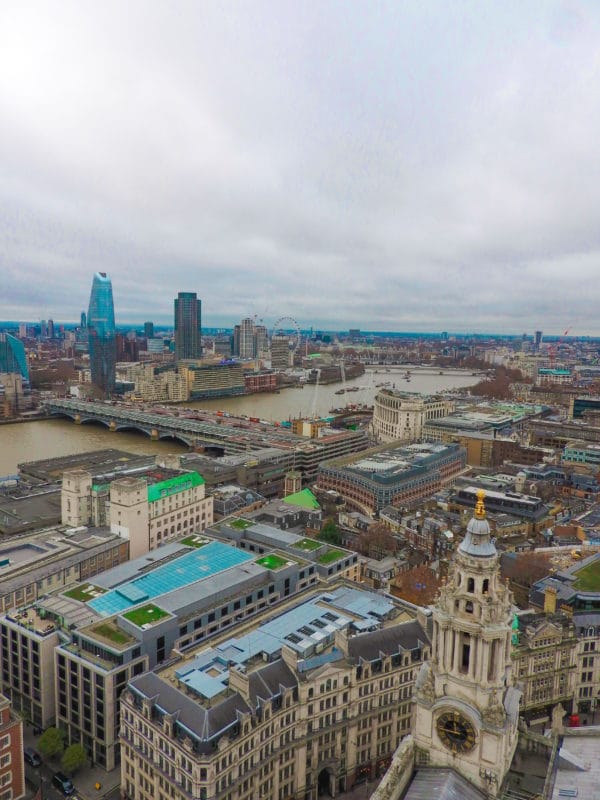 Transportation
We decided that in order to maximize our time in London, the Underground or the Tube, as it's known, was the best, most cost-efficient way to travel the city.
You can purchase your "Oyster Card," the electronic ticket to get on the rail, at each Tube Station, including the airport and international train stations. We read different recommendations for the Euro amount to put on each of our cards and decided 30 Euros each should cover the 3 days we spent in London. It was a perfect amount!
Learning the intricacies and different routes of the Tube can be difficult, but we kept a map with us and were able to decide the best and quickest routes for getting to each destination. We took the Tube from the airport when we arrived and to the international train station when we left. It was cost-efficient, quick, and simple. What else can you ask for? However, I would be wary if you are traveling with a lot of luggage. Also, when planning your day, remember that it can get crowded around 8AM and 5PM as that is how most Londoners travel to and from work. We loved riding the Tube and getting the true feel of how Londoners live!
Lodging in London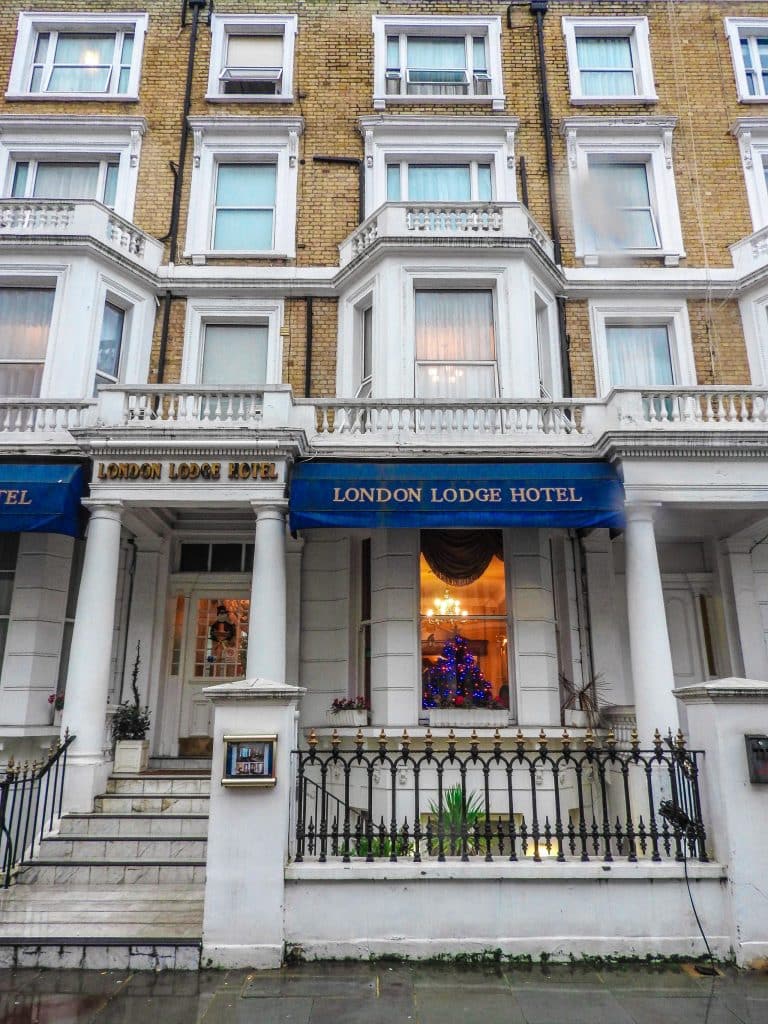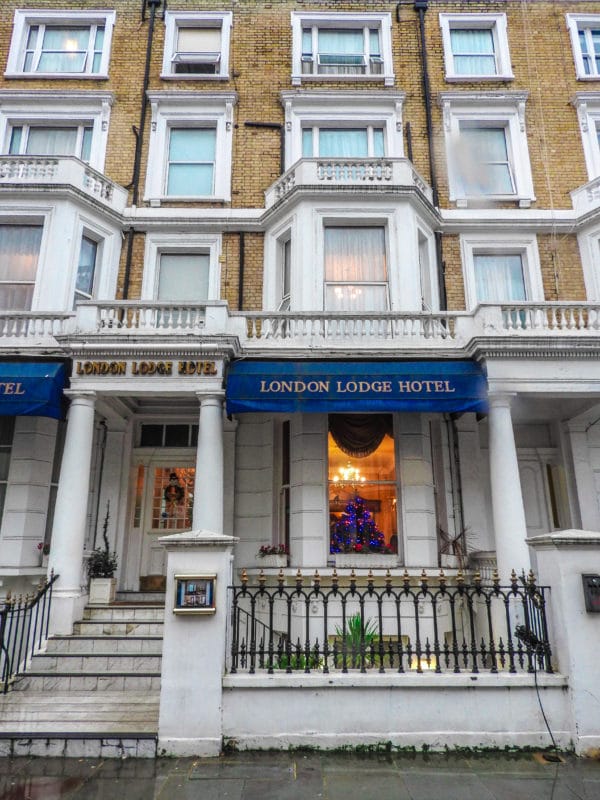 We stayed in the London Lodge, located in Earl's Court between Chelsea and Kensington. The hotel itself is a converted townhome on a residential street. This area was so beautiful and not very touristy and we loved experiencing London off the beaten path.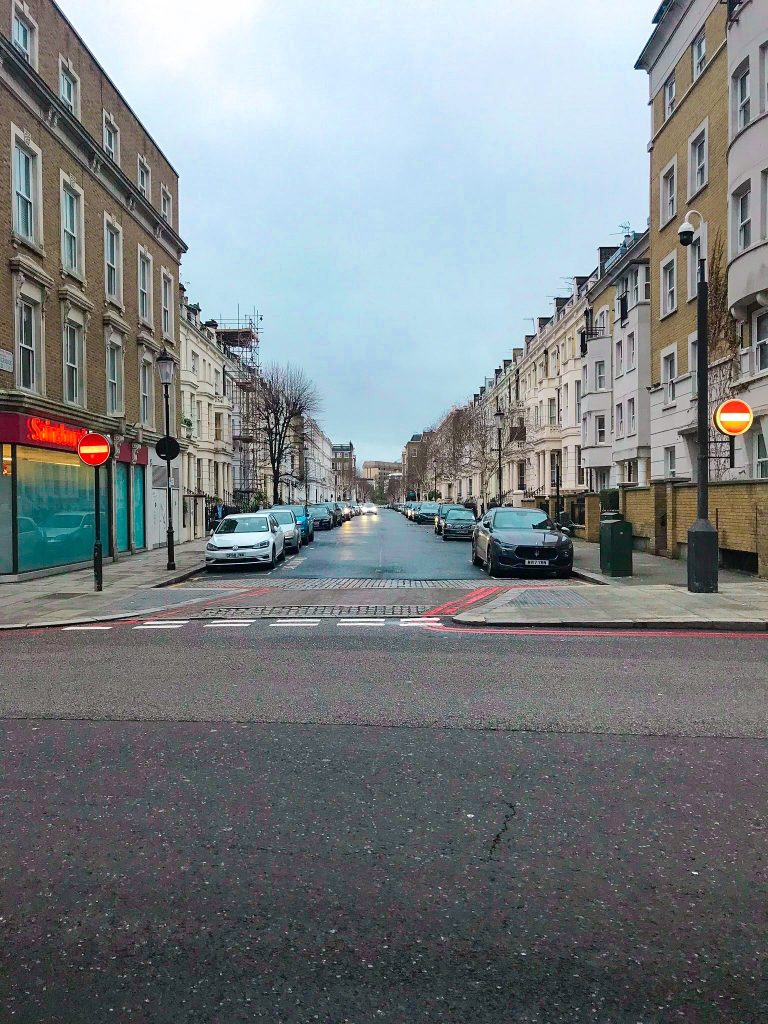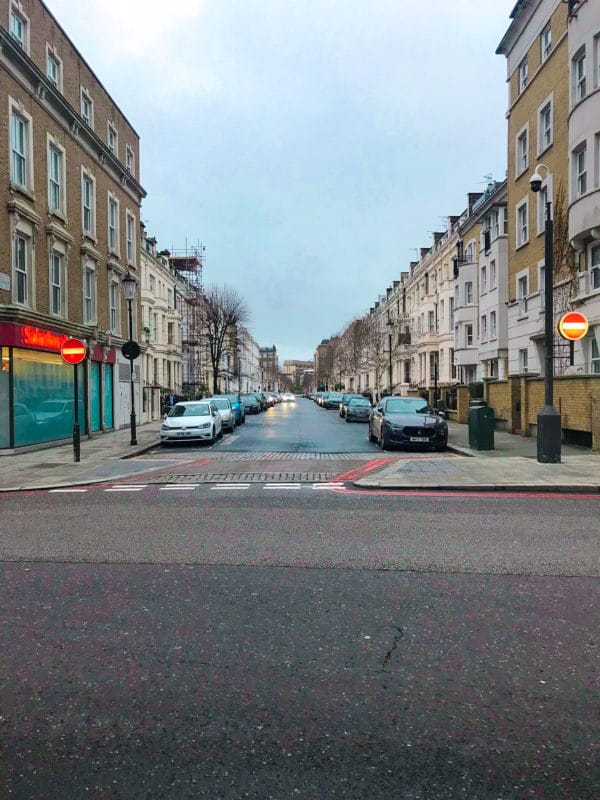 It is in close proximity to Notting Hill, the trendy neighborhood turned touristy by the popular movie, and to Hyde Park and Kensington Palace.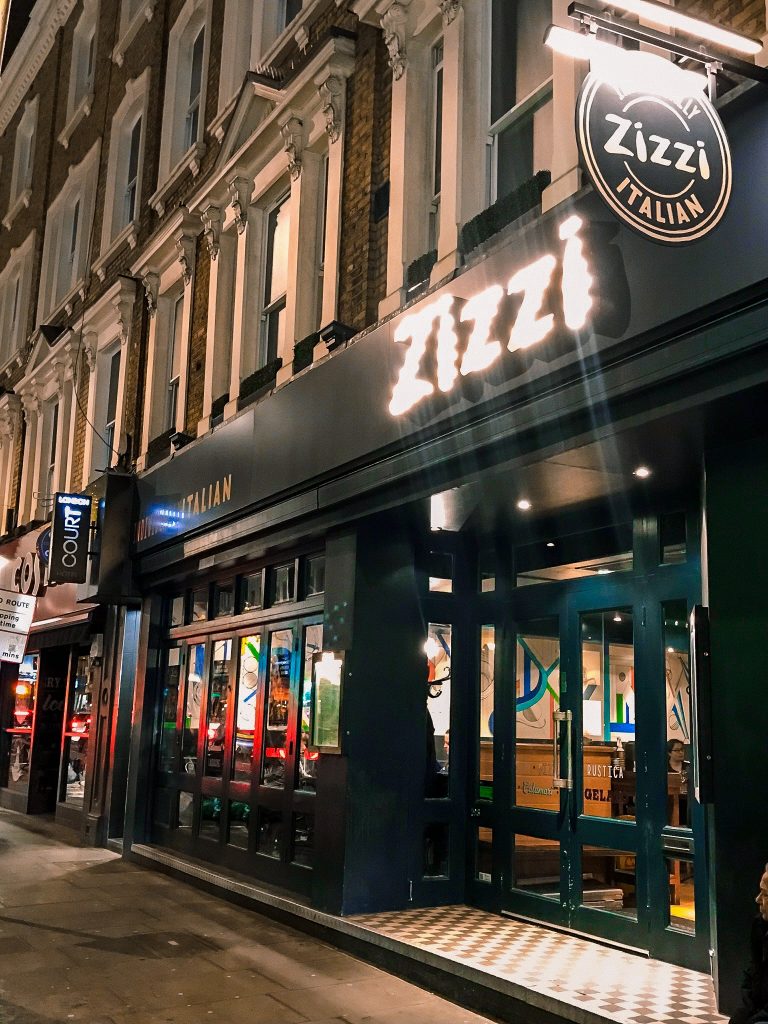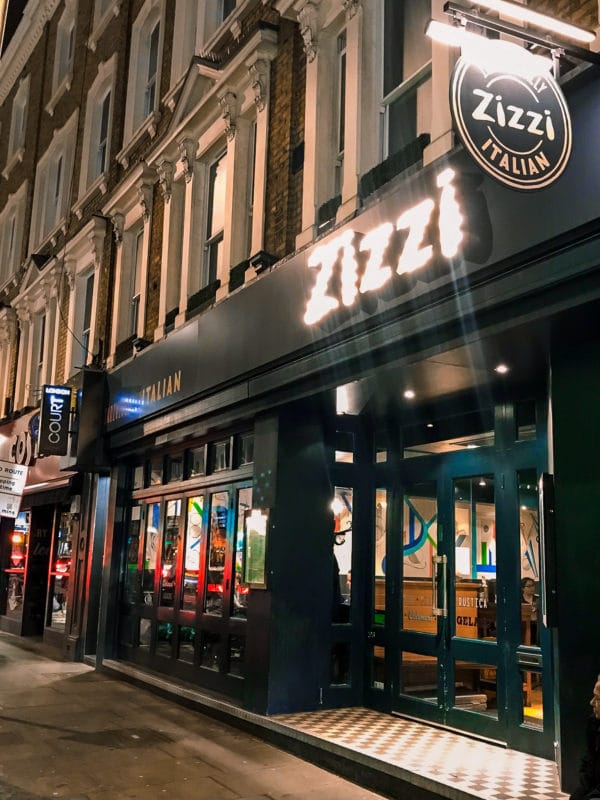 We enjoyed several restaurants in the area including, Zizzi, a delicious Italian restaurant with multiple locations across the city that are worth trying no matter where you are! There were lots of options for everyone and the service was superb.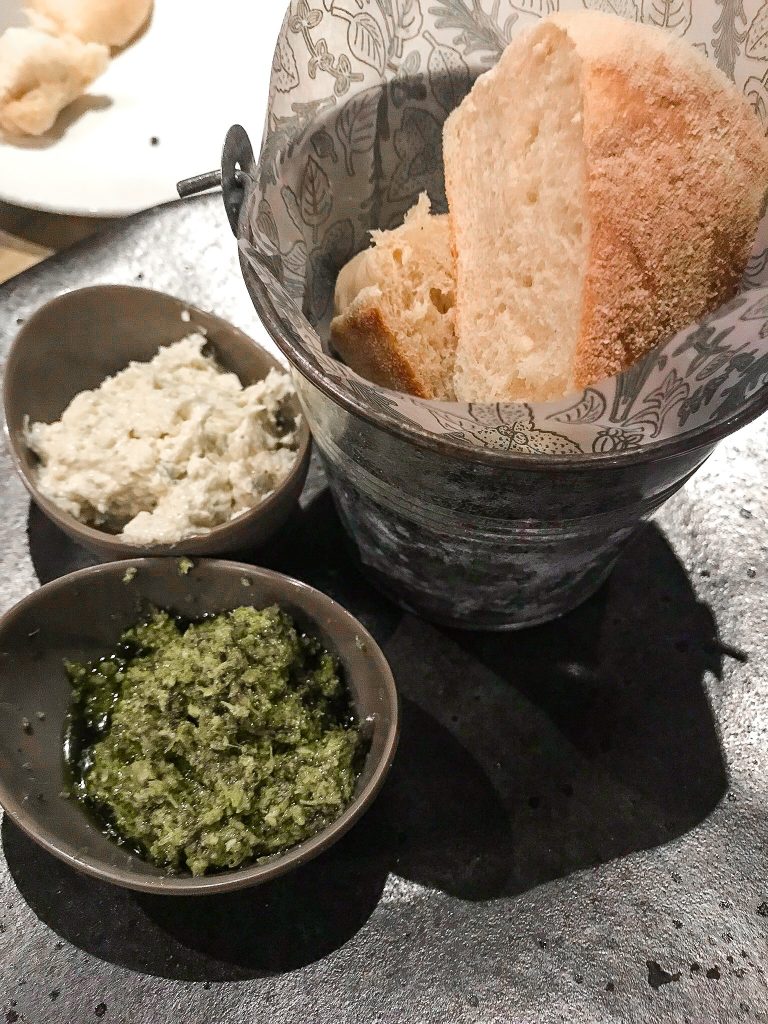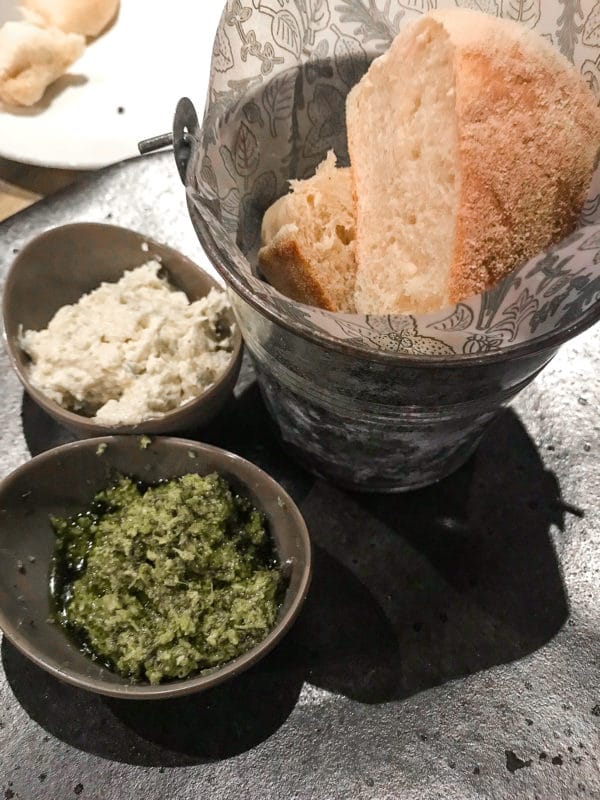 Do yourself a favor and get the Little Soul Bread with the Garlic Butter spread! You'll thank me later!
I would recommend for quick visits or first timers to stay in Covent Garden or Piccadilly Circus as they're easily accessible, full of restaurants, and close to most of the main places you'll want to visit!
Best Places to Visit in London
Parliament Square
You can't travel to London and not visit Parliament Square.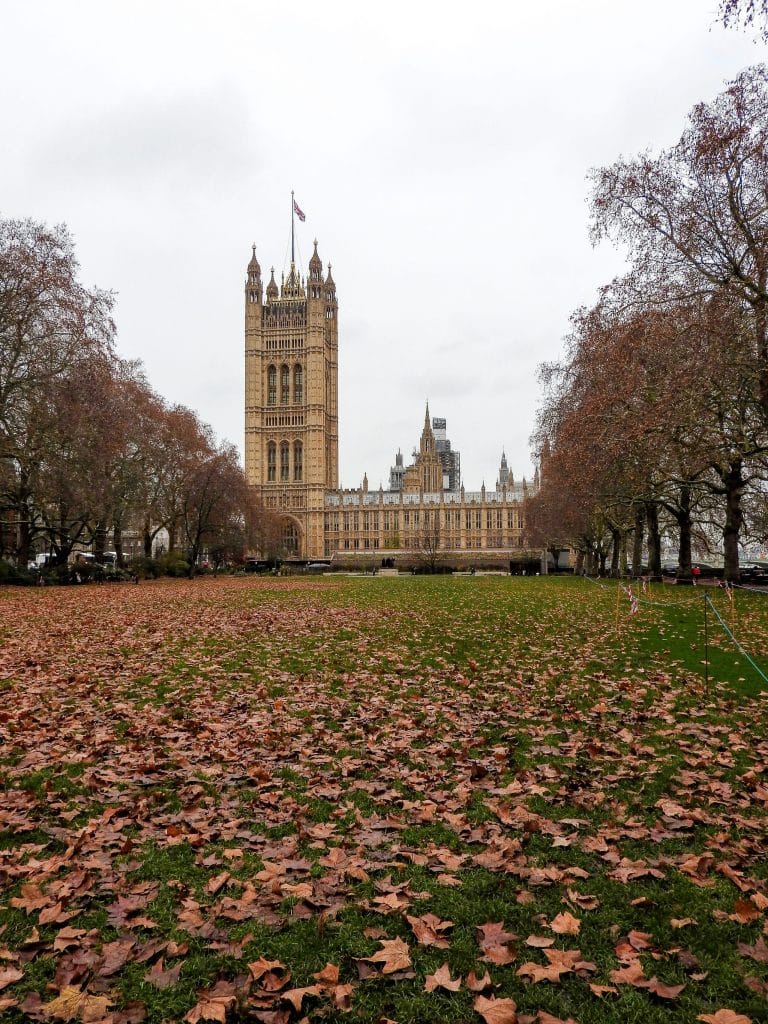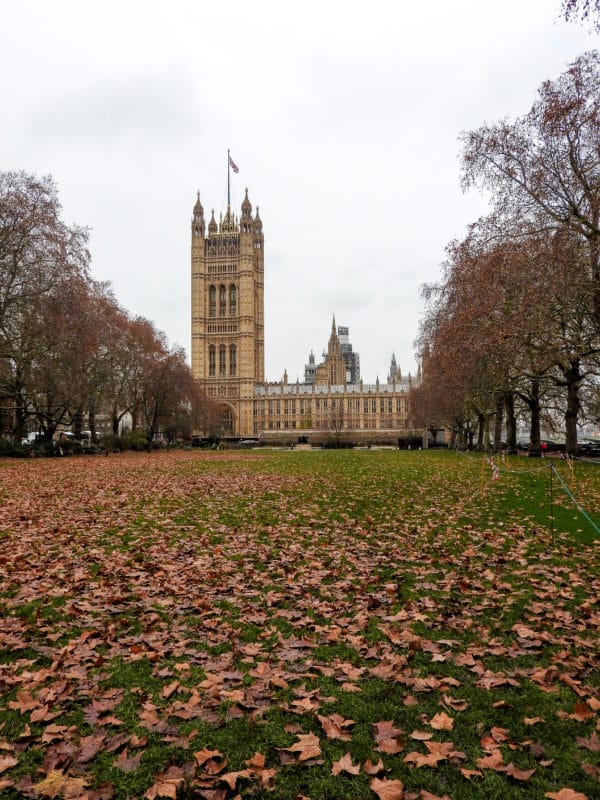 Parliament Square is surrounded by the Palace of Westminster or better known as the House of Parliament, Big Ben, Westminster Abbey, the new-found British Supreme Court, executive offices – all with statues of influential political figures in the middle.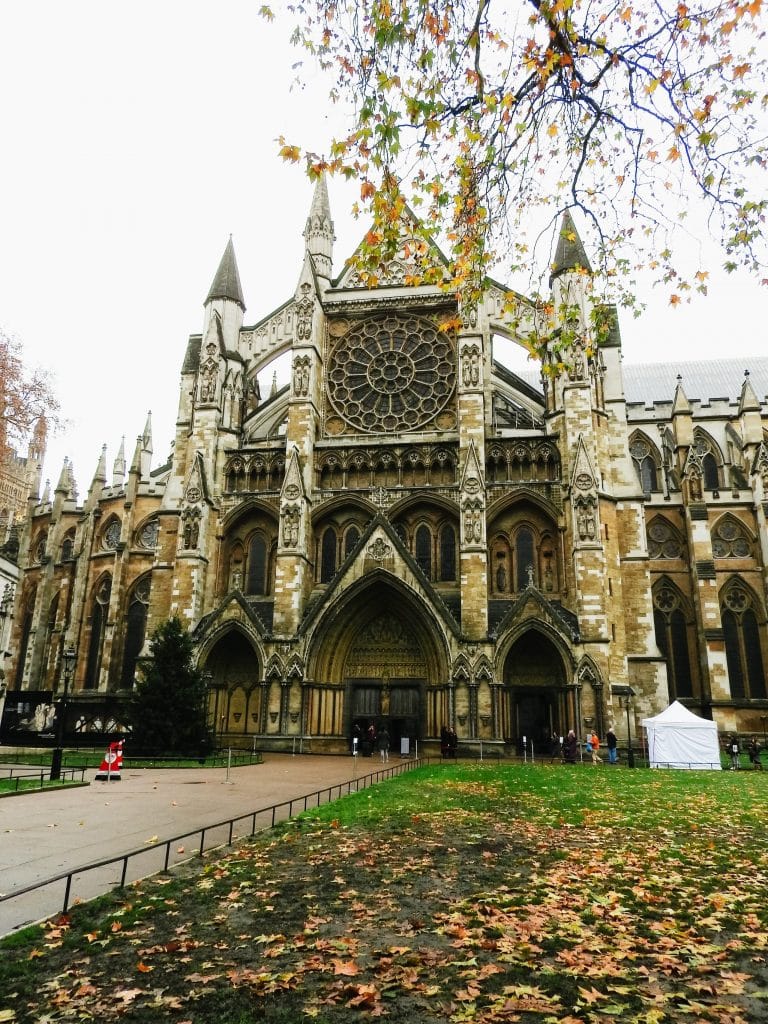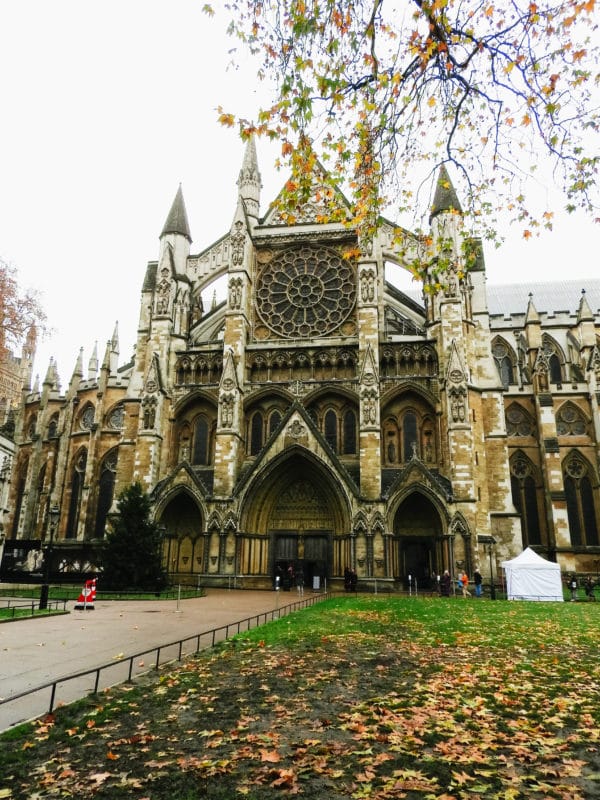 It's awe-inspiring to be in the midst of so much history that surrounds one of the oldest governments in the world.
London Eye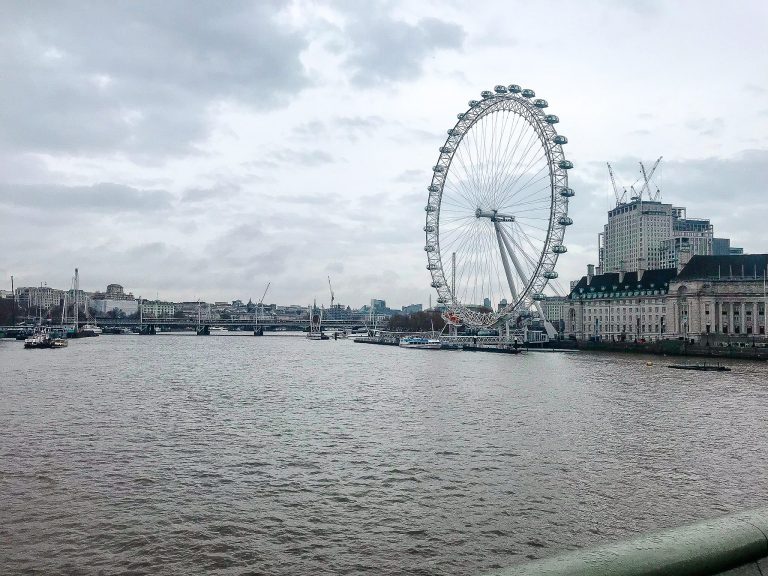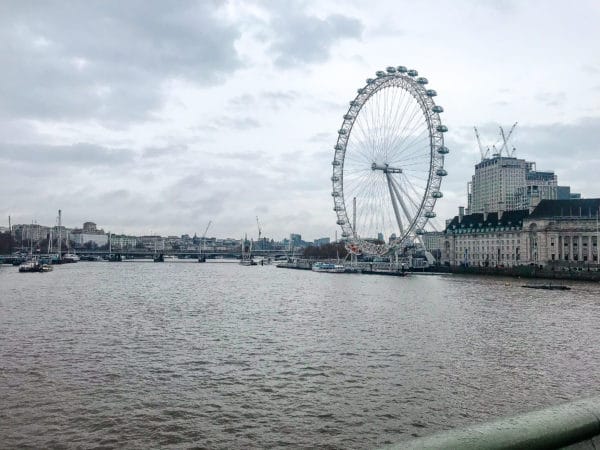 Right across the River Thames from the Square is the London Eye, a ferris wheel that has become a fixture of the London Skyline. You can purchase tickets and hop on for a great view of the city!
Churchill War Rooms
One of our favorite stops in London was the Churchill War Rooms. The War Rooms are a museum situated inside the bunker where Winston Churchill and top military leaders plotted their military strategy during World War II. The bunker was preserved and is now a tourist attraction where we got to see how the British Command Center operated and how they lived for over 5 years during attack periods. There is also a Churchill interactive, biography museum attached that you can explore afterwards. It was an incredible experience and I would recommend it to anyone visiting London.
St. James Park
Situated directly across from the War Rooms is St. James Park, that provides a scenic view as you make your way to Buckingham Palace.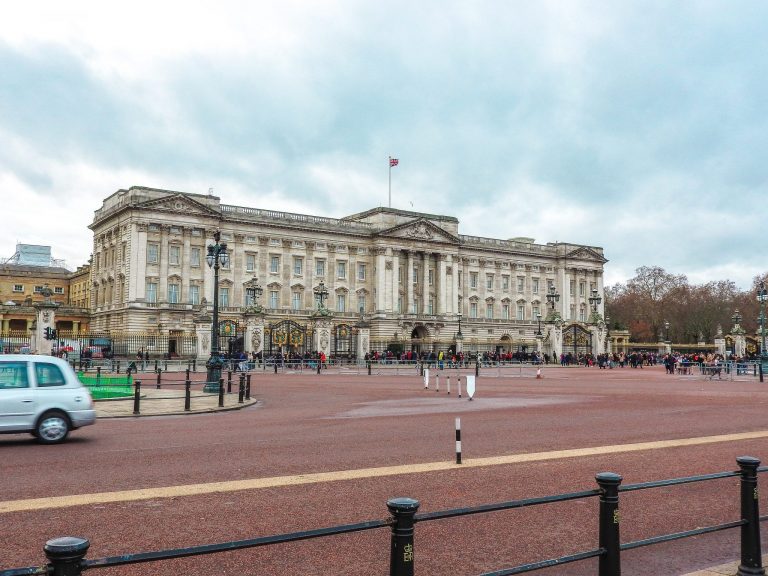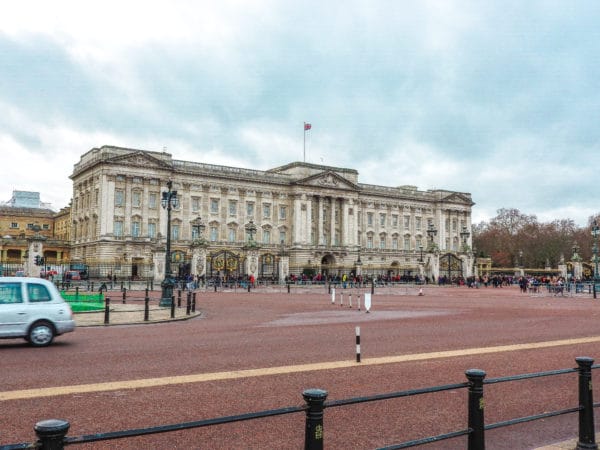 The Palace is the London residence of the Monarch. Out front you will see the Queen's Guard, who famously wear the tall fur hats while on duty. You can also watch the Changing of the Guard Ceremony where the current guard transfers responsibility to the new guard at different times throughout the week. It is unbelievable to be at such an influential, historic landmark that has been home to the Royals since the 1800s. Buckingham is surrounded by beautiful gardens and parks that are worth exploring when you're in the area.
Downing Street
Next to St. James Park and the War Rooms is 10 Downing Street, home to the world's most famous front door and where the serving British Prime Minister lives and works. It's a quick walk if that is of interest to you!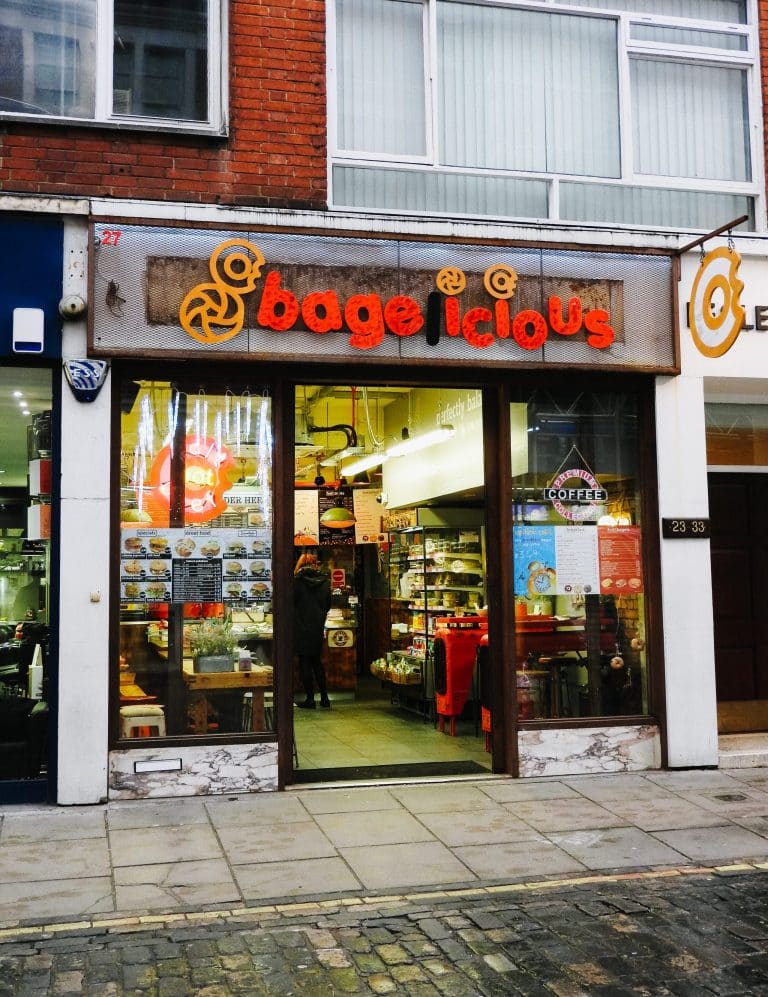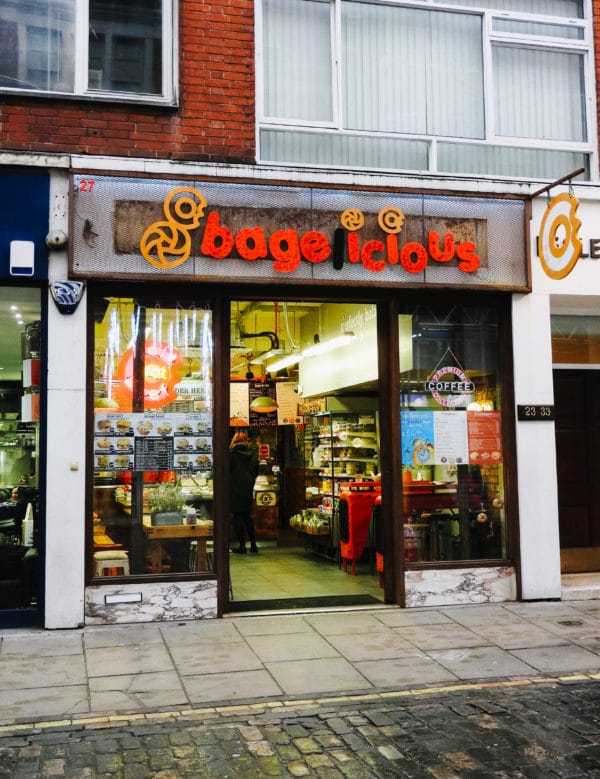 While we spent one day in this area exploring, we found the cutest bagel shop, Bagelicious, right off Victoria Street. Locals were stopping in to grab lunch and it was such a great environment. They have bagels, sandwiches, soups, and pastries. I had the most scrumptious mushroom soup!
Tower of London
The Tower of London is a historic castle that was founded all the way back in the 1000's. While you can tour the castle and learn more about the history, we chose not to and found just seeing it was great too. Viewing the exterior and taking in its architecture was a wonderful experience.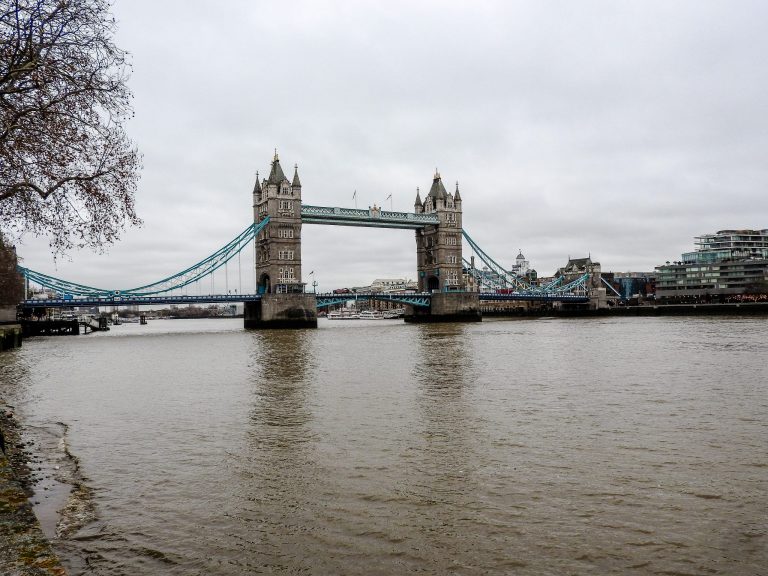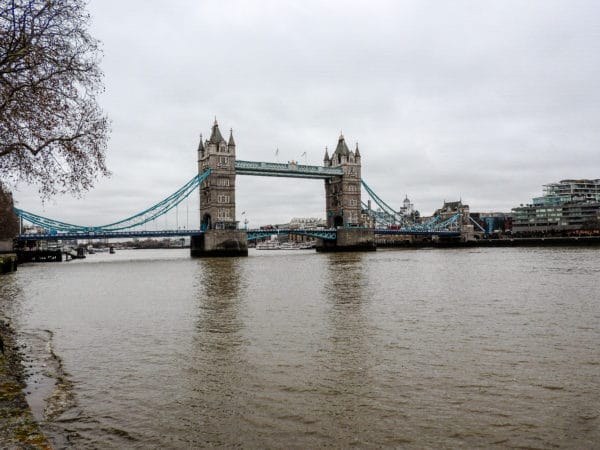 From there, you get an incredible view of the Tower Bridge, which is very iconic to London that's intricate with detail and extremely beautiful.
St. Pauls Cathedral

The Tower is not too far from the City of London, the historic city centre and business hub. It's full of historic architecture, as well as, striking modern architecture, too. It is home to one of the most notable cathedrals, St. Paul's Cathedral.

St. Paul's is stunning and it's completely worth taking the time to take the tour. You can also climb to the dome of the Cathedral. It is divided into three parts- the Whispering Gallery, which is 257 steps above the floor, the Stone Gallery, 376 steps, and the Golden Dome, 528 steps. The climb can be tiring and nerve racking but the view is absolutely breathtaking and worth every step!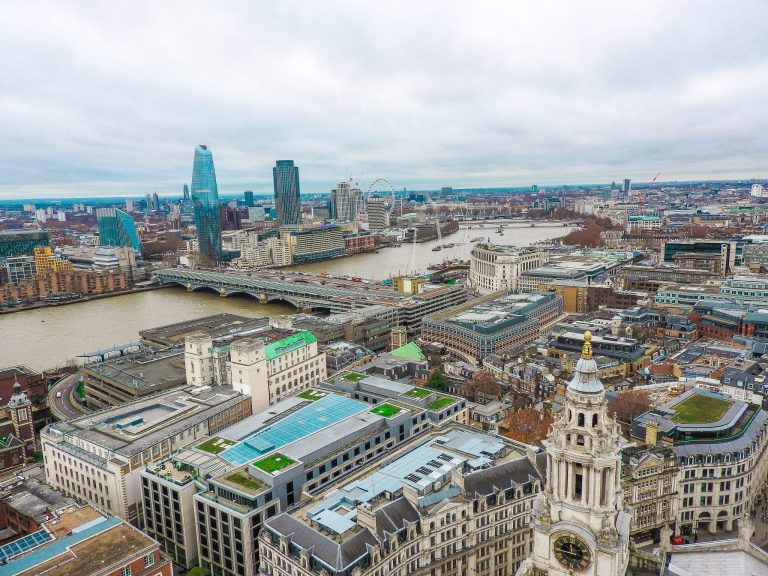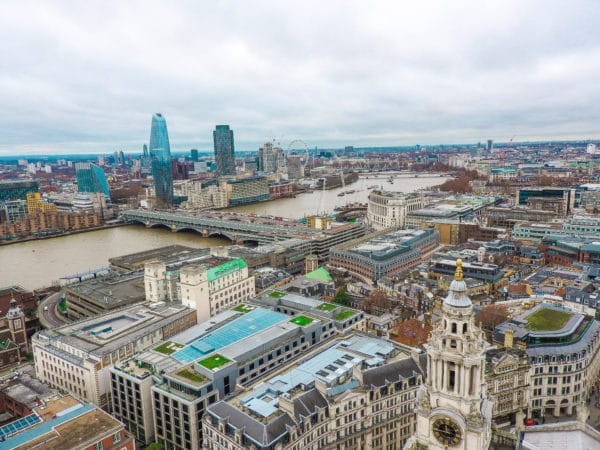 Millennium Walking Bridge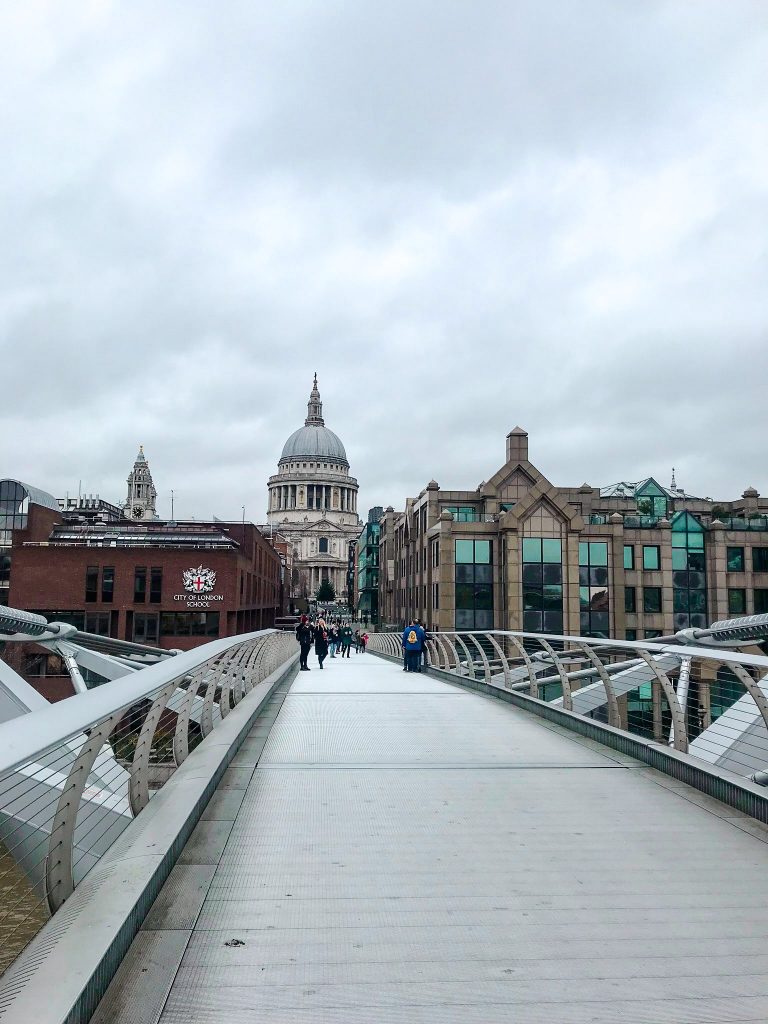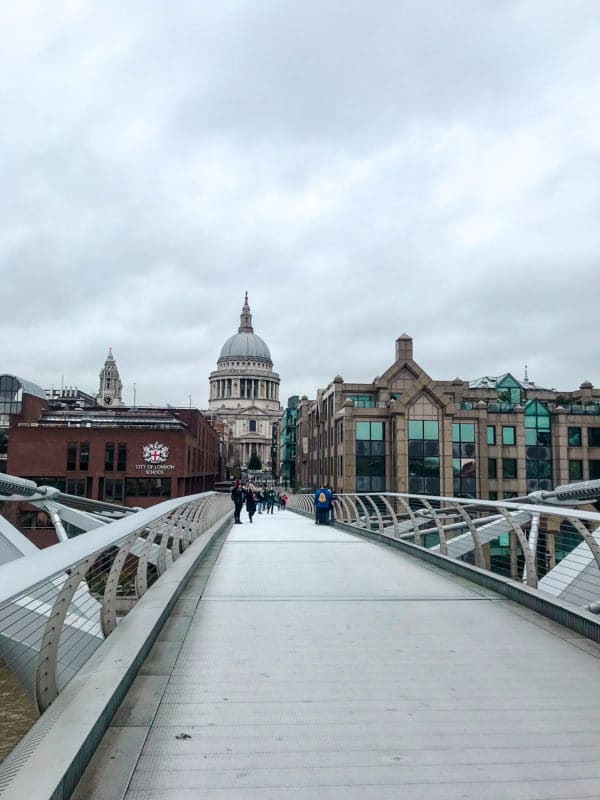 Across from St. Paul's is the Millennium Walking Bridge, seen in the movie Harry Potter and The Deathly Hallows. It is the first bridge to be built in more than 100 years over Thames River & features more than 400 small works of art from street artists
City of London

We enjoy walking and taking in the buildings, the people, and the city, which I think is so important when visiting new places. So we chose to walk through the City of London toward Covent Garden and it was so much fun. We passed many places we didn't realize we wanted to see like London School of Economics, Australian High Commission, which is Gringotts in Harry Potter and the Sorcerer's Stone, and Royal Courts of Justice.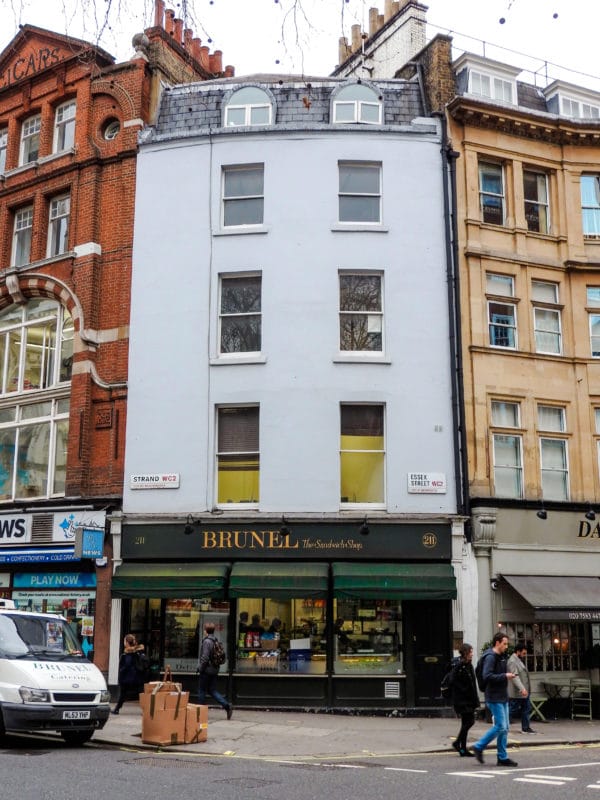 We also discovered a small sandwich shop across the street from the courts called Brunel. The line of business professionals was out the door in the tiny shop, so of course that meant I had to have it! And goodness if it wasn't one of the best sandwiches I've ever had! We took our sandwiches outside to a bench where we were able to sit and enjoy the atmosphere of the city which was delightful!
Covent Garden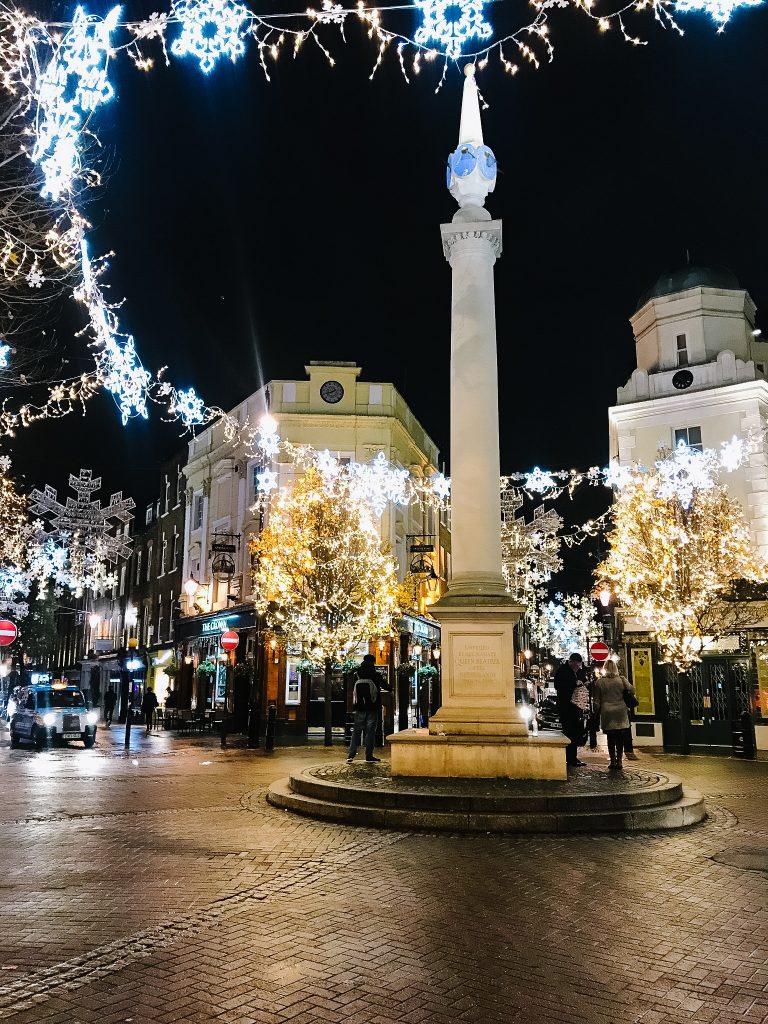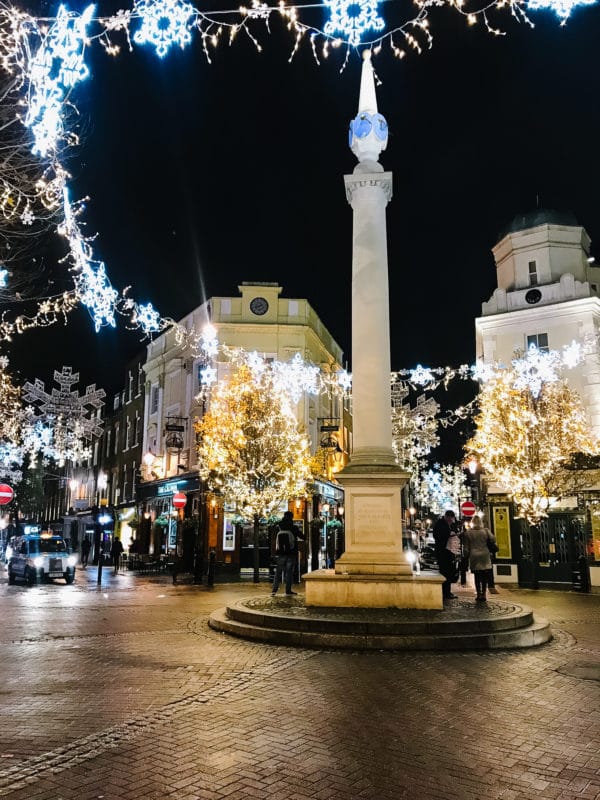 Covent Garden is full of entertainment, restaurants, bars, art, and shopping! It's a lively area to be, where there is always something fun to do.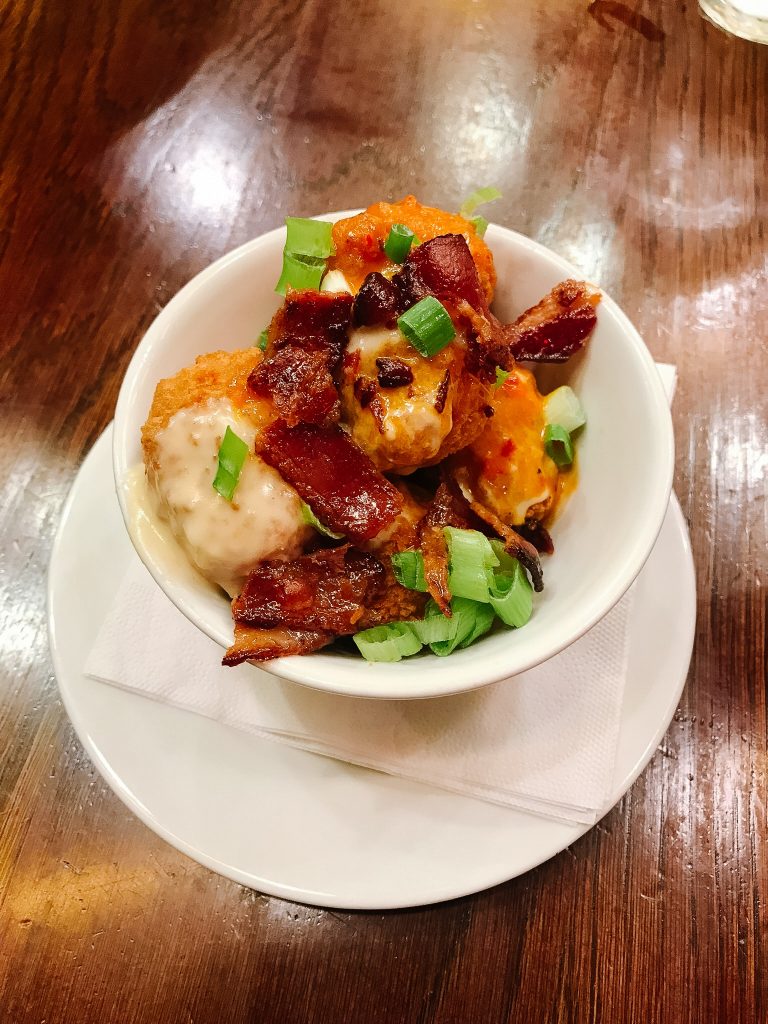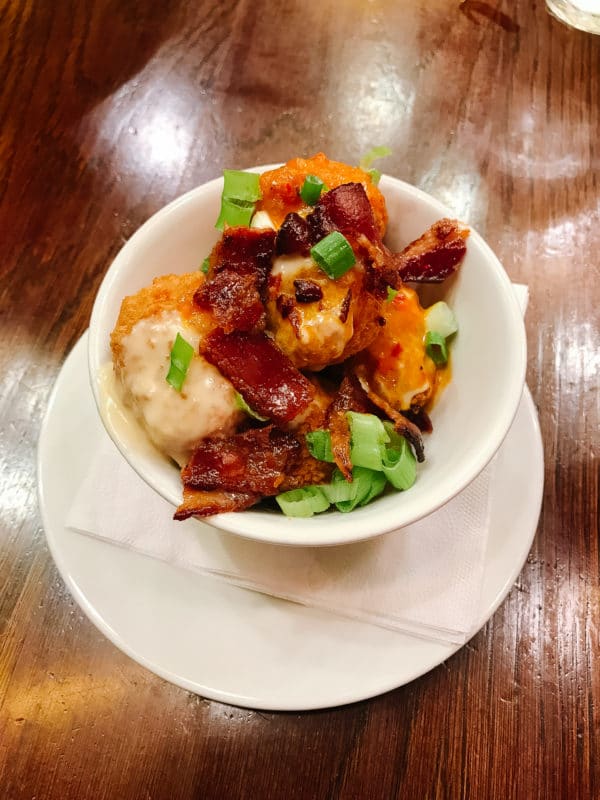 We ate at a burger place, Byron, that had some delicious food! We ordered the Mac & Cheese Balls to share and my goodness were they divine! A restaurant where everyone will find something they love! We also grabbed ice cream at, Udderlicious, the most adorable little shop with tons of flavors, including sorbet and vegan options. Everything is homemade in store with the freshest ingredients. It was some of the richest, creamiest ice cream I have had, and I have had a lot! I highly recommend to fill your cravings.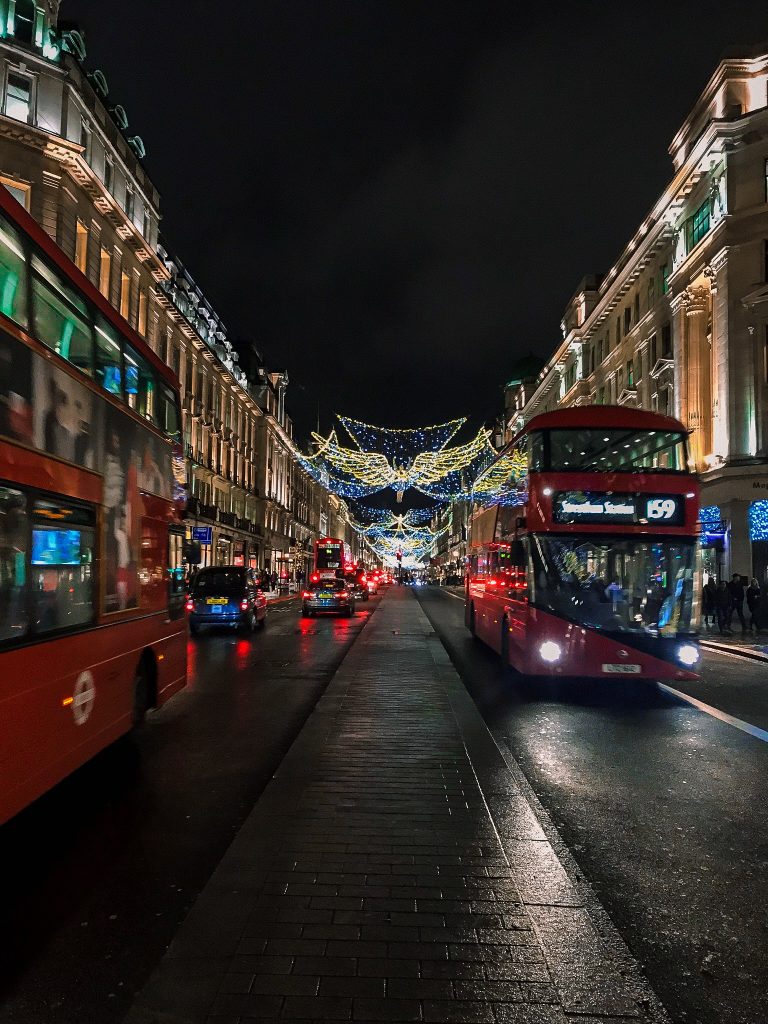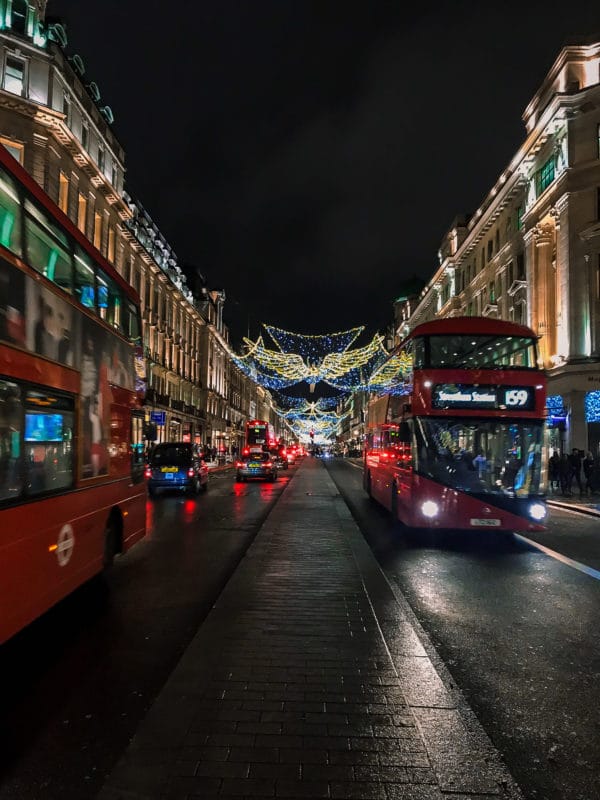 Regent Street is situated in this area and is well-known for the incredible shopping and picturesque store fronts. We were there during Christmas and the window displays and lights were so mesmerizing and beautiful. We spent hours just walking around and taking it all in. Regent Street leads directly into Piccadilly Circus, which is the connection of Regent Street, Shaftesbury Ave, Covent Street, Piccadilly Street, Glasshouse Street, and Haymarket.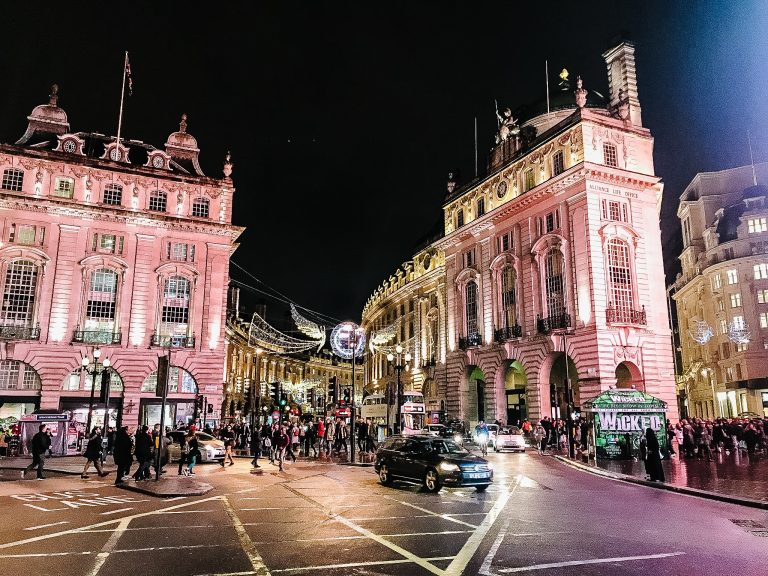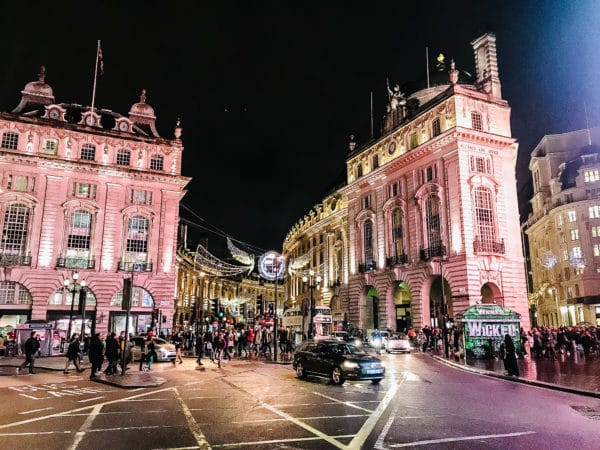 It known as the "Times Square of London" and is full of neon lights and giant, electronic advertisements.
Harrods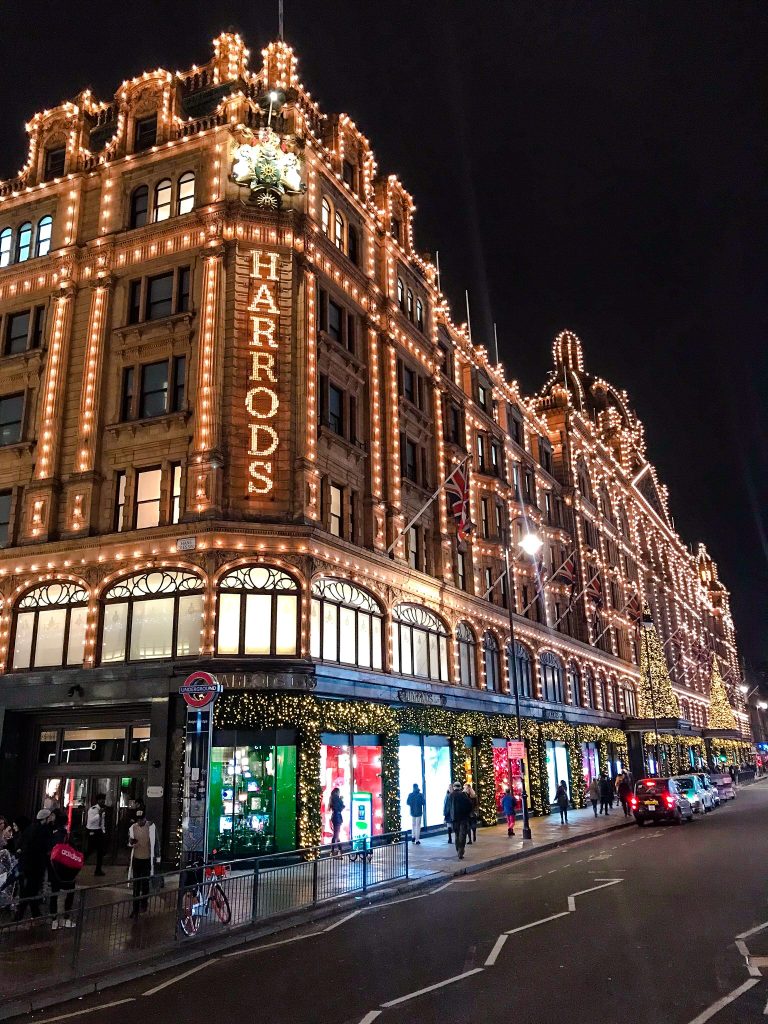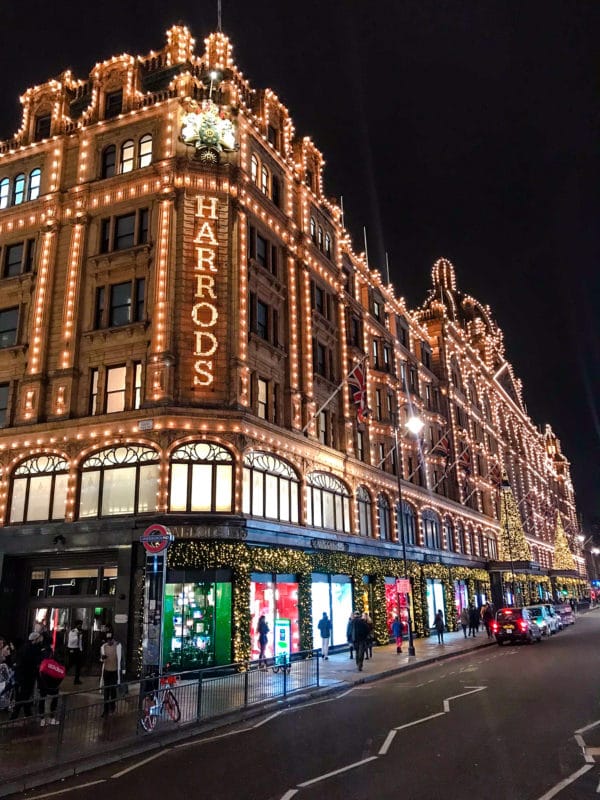 One of my favorite stops in London was visiting the iconic department store, Harrods. It has over 7 floors with countless departments and is one of the largest, most-well known department stores in the world. We had a blast exploring the entire store, including their food hall, which is full of restaurants, bakeries, bars, and truly anything you crave!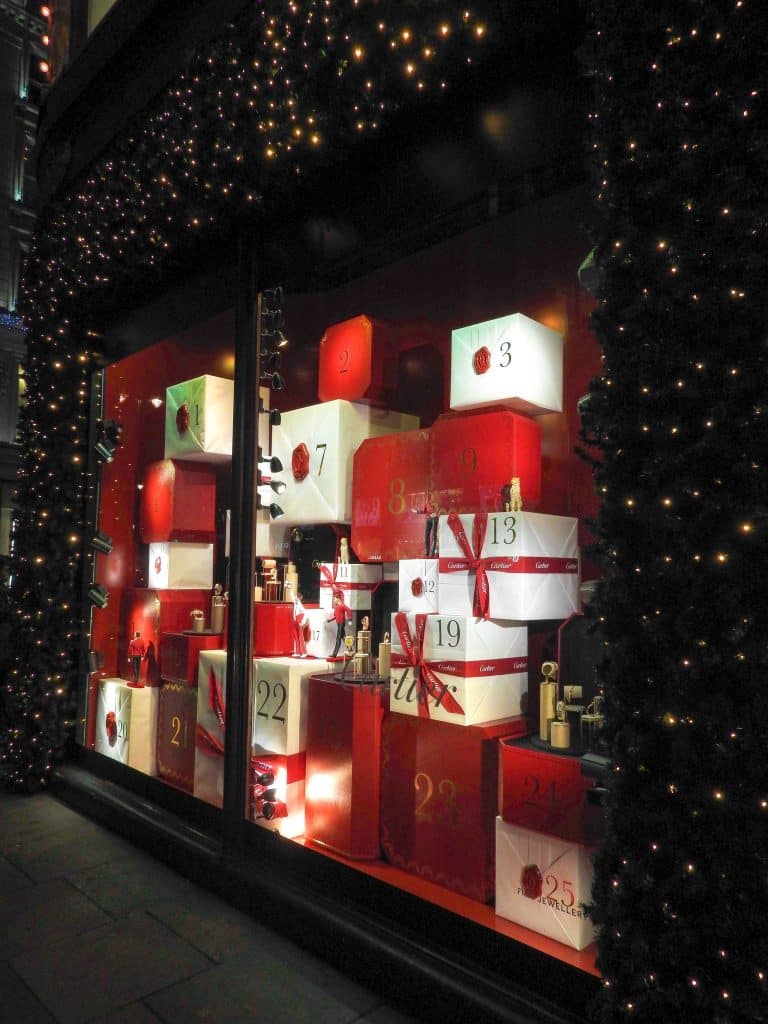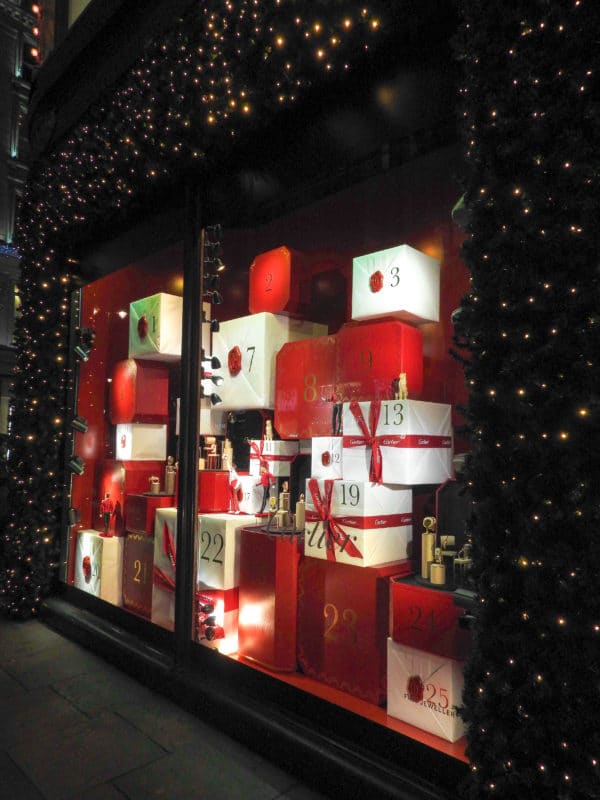 At Christmas time, they are known for their remarkable window displays, decorations everywhere you look, and the famous Christmas shop. Oh my gosh, did I want to buy everything in that shop! They also have a gift shop open year round, so be sure to stop by there to grab a souvenir!
We loved every second of our time in London and these are just some of our favorite stops!
Stay tuned for our next destination!
Kat