Little Buddy's Scout patrol provided a day of service for one of our local fire stations this past Saturday. The day involved providing hours of service to be of help in the community. They spent the day learning a little bit about the operations of the fire station, a ride in the fire ladder truck, trying on a fireman's uniform with gear, washing the ladder truck, and even mopping the fire station floor, which I missed. I'd have loved to have seen Little Buddy mopping!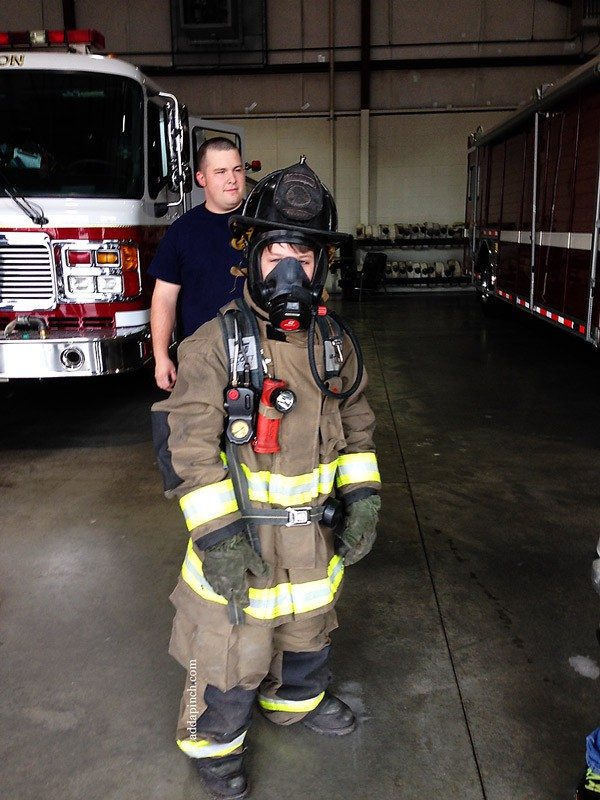 But there was one part of the whole experience that I loved most of all. Providing lunch for the firemen.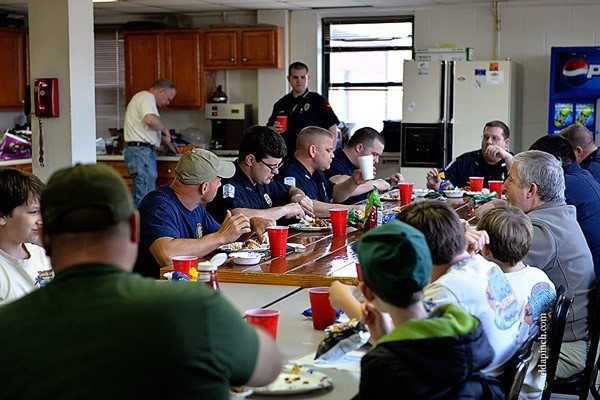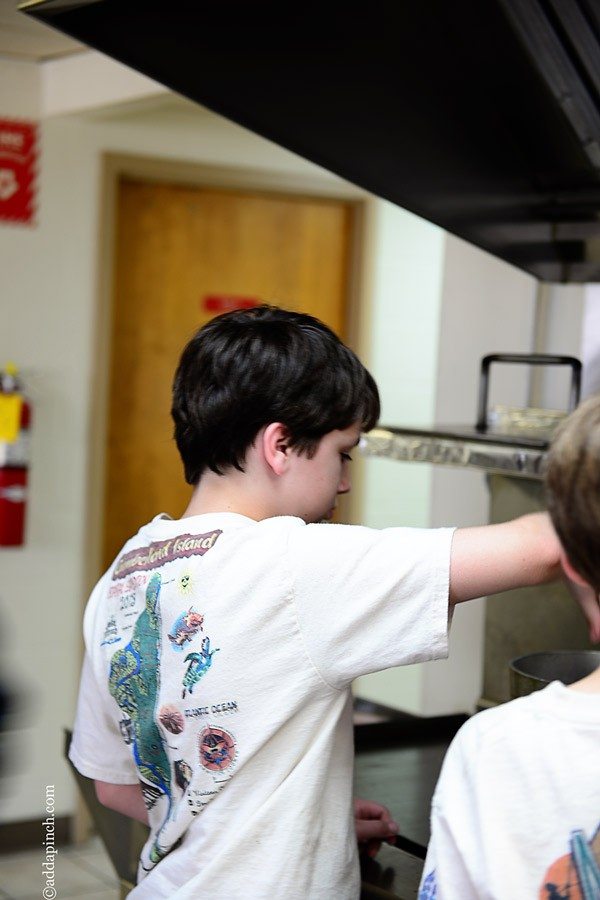 The boys, all between the ages of 11 and 12, had charge of the meal by setting the menu plan, making the grocery list, helping to cook the food, setting the table, cleaning up after the meal, and even blessing the meal. We all sat family style for the meal and I think the firemen had just as much fun with the boys as the boys did with them!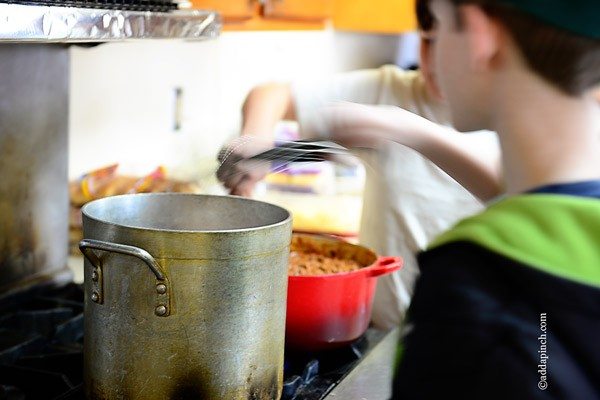 I helped the boys a bit while they were cooking at the stove, giving them a couple of very important tips that will stay with them for a lifetime. You know, like, "a watched pot never boils."
He'd watched and watched over the pot to find just the right instant to add the hotdogs to the water and it never reached it. When I told him that piece of advice that must be as old as time itself, he looked at me strangely and then walked away for just a few seconds to pick up something else. When he returned, his face was beaming as he said, "you were right! It is boiling now!" I hated to tell him that it was an old wives' tale. Maybe I better do that soon. Ha!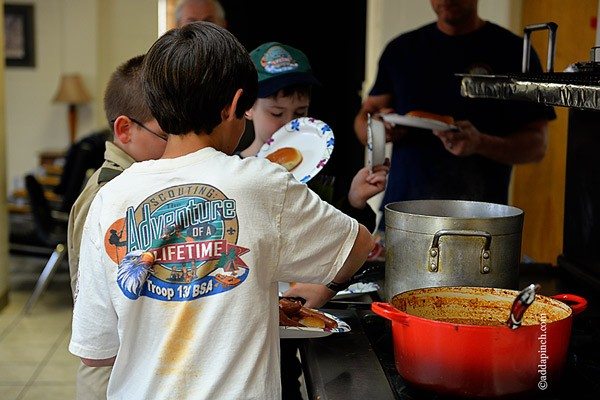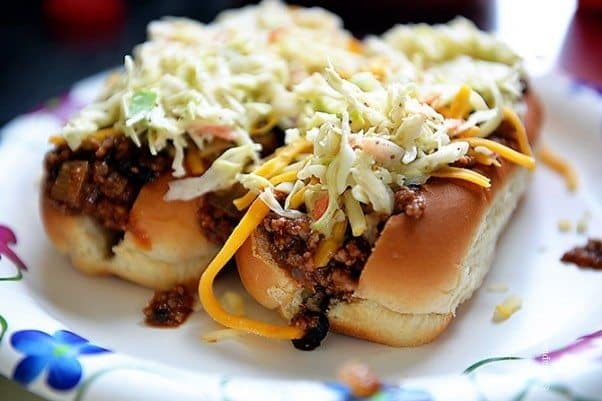 They decided on Chili Cheese Slaw Dogs for their meal with trimmings, chips and, of course, cake for dessert!
The boys used my black bean chili and coleslaw recipe for the meal and I thought nothing of it until we sat down to lunch. Then, I told the fireman that I was just a wee bit intimidated serving a bunch of firemen chili when that is known as a fireman's signature dish! I'm glad I hadn't thought of that prior to that moment or I would've tried to influence the boys' meal choice! Ha!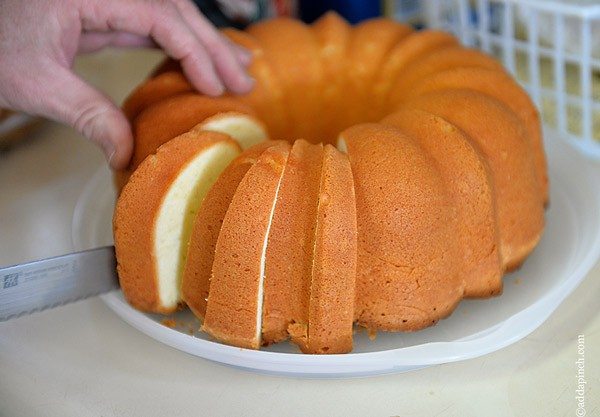 For dessert, we brought out the cream cheese pound cake that is famous in my family! Those boys do love this pound cake! It's one that I've shared with you before and one that my husband bakes on nearly all of their Scout campouts in his Dutch oven. It's sort of expected after all these years!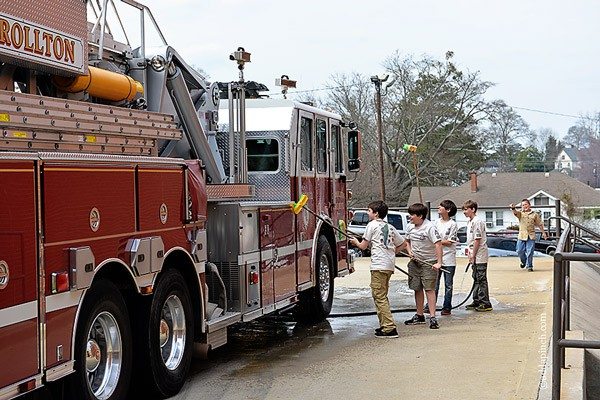 After lunch, the boys went back to work washing the ladder truck. With all of their energy, they tackled it with gusto!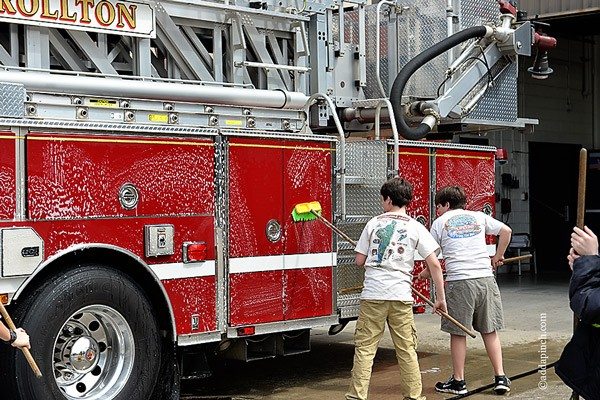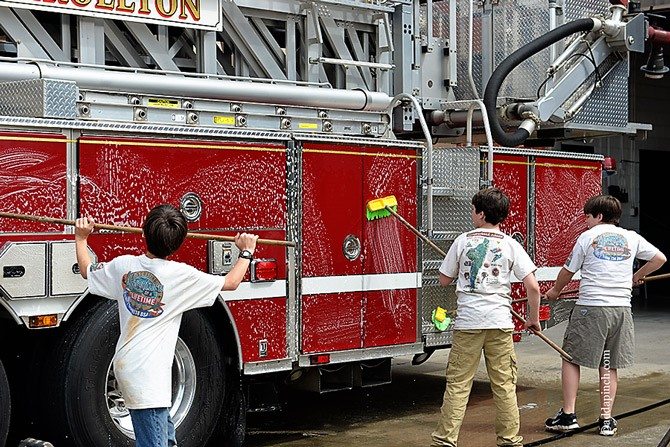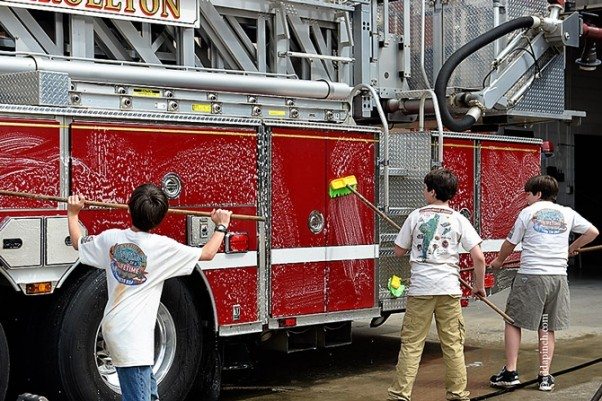 Most of these boys have been together in Scouts since they were in the second grade and are the best of buddies. They are definitely a special group of boys who watch out for one another on their campouts and encourage one another to move ahead in their Scouting. I wouldn't trade their experiences together for anything in the world! They have such a great bond!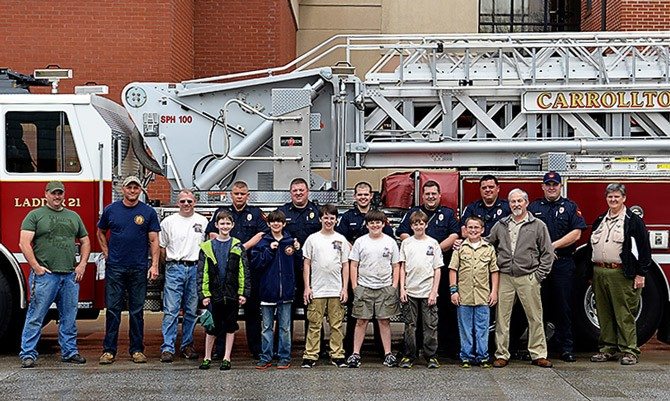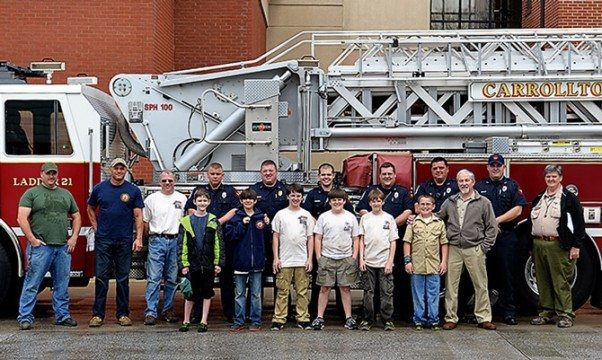 And they served a pretty awesome lunch!