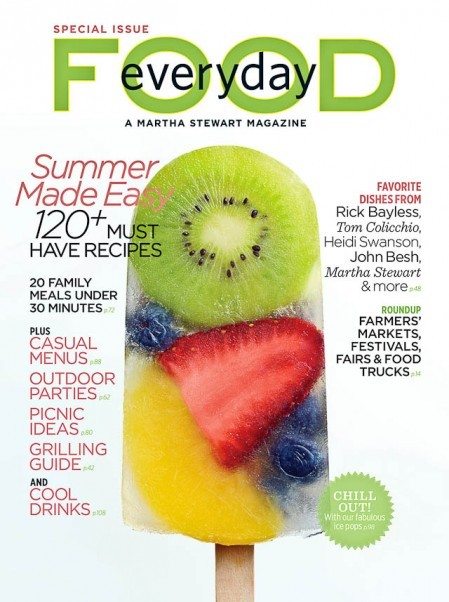 We have five winners! I used Random.org to select these super lucky readers – #9 – Andrea, #6 – Tamara, #85 – Ruth Hill, #45 – Evelyn, and #78 – BridgetSoup. I'm emailing each of you with further details. Congratulations!!!
Thanks to everyone who entered. I loved reading through your favorite Martha tips! She is truly an inspiration!
*****
If you are like me, you love to flip through and study the pages of Martha Stewart's magazines. I'm always inspired with ideas on how to spruce up my decor, beautiful organizing projects, and tips in preparing food my family will love.
Her Everyday Food has quickly become one of my favorite little pick up purchases in the grocery store check out line. Chocked full of perfect recipes for getting gorgeous dishes on the table, I'm always impressed with the details of the magazine.
When I was asked if I was interested in receiving a copy of the special full-sized summer edition of Everyday Food, I literally jumped at the chance.
Full-size? Summer? Everyday Food?
What's not to love about that?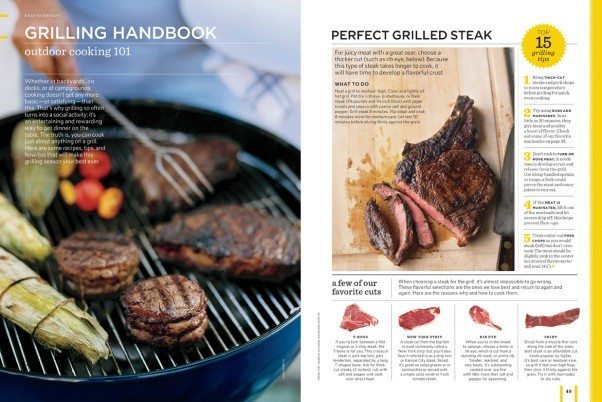 The Grilling Handbook included in this edition is reason alone to love it.
It gets even better.
With feature stories about bloggers Ree Drummond and Aran, I've literally read and re-read this issue until the pages have become a bit worn from use.
But y'all know I wouldn't be talking about all this if there wasn't something in it for YOU, don't you?
That's literally the best part of all in my book.
The amazing people from Martha Stewart asked me to give away five copies of this full-sized summer edition to you guys!!!!
Martha Stewart Everyday Food Summer Edition Giveaway
So, five lucky Add a Pinch readers will each win a free copy of this full-sized summer edition of Everyday Food. All you have to do is tell me a favorite tip you've learned from Martha over the years. Was it how to fold your fitted sheets perfectly? How about her spring cleaning tips and laundry printable?
You can also get a few extra entries with the following:
Then head back to this post and leave a comment that you did.
Giveaway ends Thursday, July 21st at midnight eastern. The winner will be announced sometime on Friday.
Giveaway open to US residents only.
Disclosure: This giveaway is sponsored by Martha Stewart Living Omnimedia.