A list Memorial Day camping recipes and meal plan for your camping trip!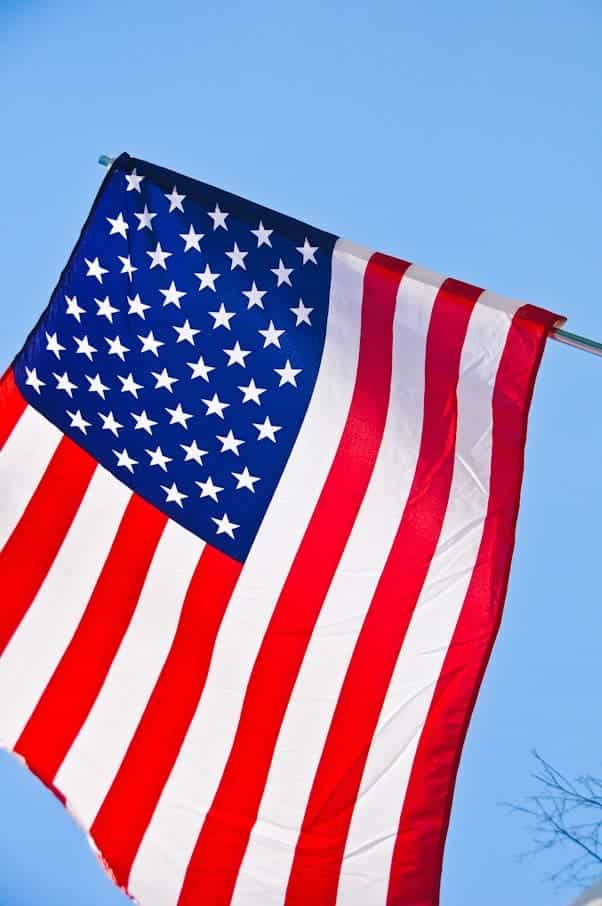 Even though the summer doesn't actually begin until June 20th this year, Memorial Day weekend is the unofficial beginning of the the summer season around here. For many people, the weekend is full of grilling, picnics, playing by the pool or boating on the lake, and camping. Regardless of the activity though, we always love to spend it with friends and family remembering those who have and who currently serve in our armed forces.
Our family will be camping at the lake this Memorial Day weekend and as I put together my menu and grocery list, I thought it would be the perfect time to share a few of my favorite camping tips and recipes with you.
Meal Planning Tips
The extended three-day holiday weekend is the perfect time for camping and is ripe for relaxing if you plan ahead.
Know the number of guests you'll be feeding for each meal. I always like to plan on two more than I know will be there, just in case!
Plan for quick, healthy snacks everyone can grab and go so no one is cooking all through the weekend.
Pack a small travel cooler to take along with you on the boat, for a picnic, or to pack drinks in for a quick excursion.
Keep a list of your meal plan handy to help in meal preparation.
Include other families in your meal plans if traveling with others. It is fun to work together to prepare meals as well as to trade out which meals you will provide and which ones they will handle.
Breakfast Ideas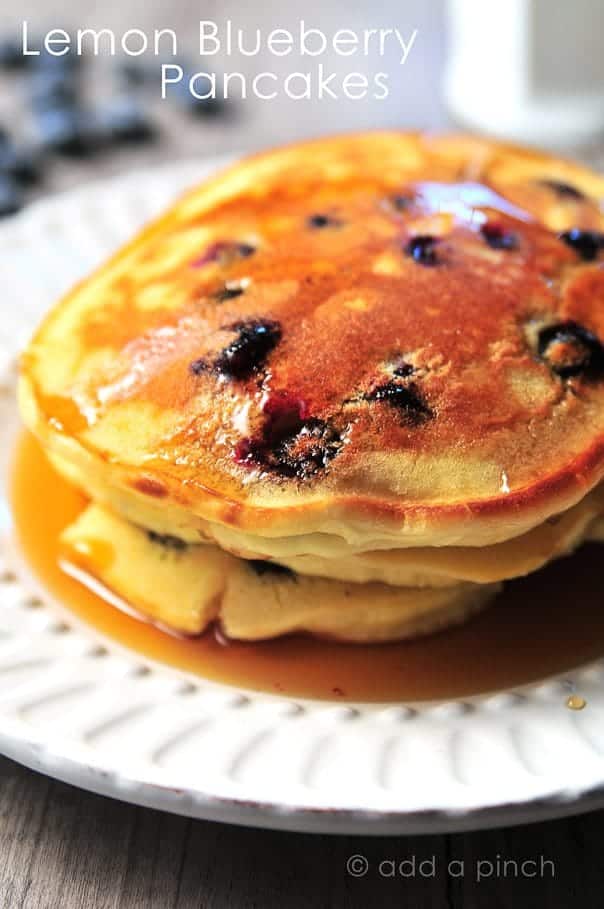 I love to plan for a breakfast that I know everyone will enjoy. I also like one that will stick to everyone's ribs throughout the morning of playing in the water, hiking, and other adventures we may find ourselves enjoying. These are a few that I'm planning for this coming weekend:
Lemon Blueberry Pancakes – these pancakes are easy to mix together and everyone gathers around the griddle as we cook them in the mornings. Be sure to include your zester in your camping kit for these beauties.
Homemade Granola – I love to make a few batches of homemade granola before we leave for our trip. We can easily add it to a bowl of yogurt with fresh fruit in the mornings or grab a bag for a snack later in the day. Store at least one batch in individual zip top bags for snacking and the remainder in a larger airtight container for larger meal preparation.
Breakfast Salad – Breakfast salads have become one of my favorite meals while camping. We start the day filled with protein and greens and tons of energy for other activities.
Lunch Ideas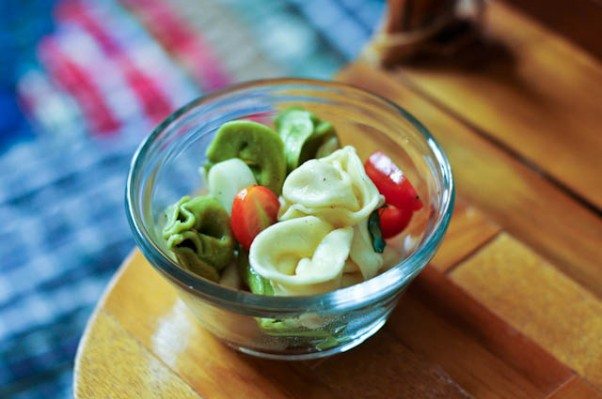 Generally, we're out and about at lunchtime so I like to pack a small cooler with drinks and items that we can enjoy a picnic lunch on the boat. Here are a few of my favorite lunch items for camping.
Herbed Tortellini Salad – I like to make this salad at home and pack into an airtight container into the RV refrigerator for our trip. Then, we just grab and go for a quick lunch.
Applewiches – These were a favorite afternoon snack growing up and make an excellent lunch on the go when camping. If you'd prefer not to assemble the applewiches, just grab a few apples, little travel packs of your favorite nut butter, a knife, and you've got a great lunch!
Sandwiches – we also like simple ham and cheese or peanut butter and jelly sandwiches when camping. If we have leftover bacon from the morning, a BLT seems to always find its way into lunch, too.
Supper Ideas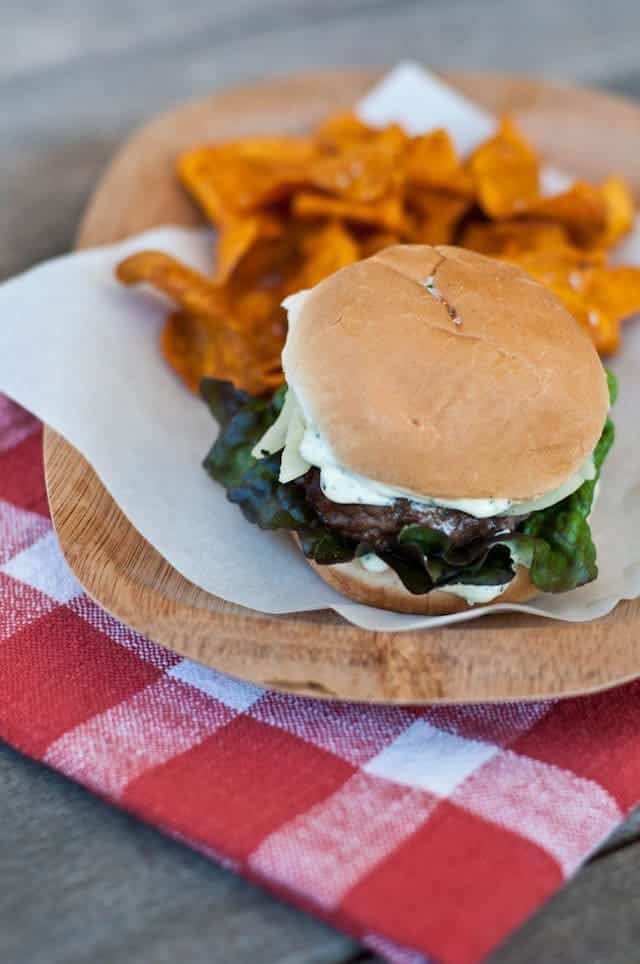 Now when I start planning for supper, that's when it really gets fun. My husband loves grilling out when we are camping and loves to smoke pork, beef, chicken, and fish! I have to be careful not to over plan for suppers we love it so much!
Hamburger Sliders with Spicy Cilantro Lime Spread make the perfect addition to any camping trip! I can't imagine going camping or celebrating Memorial Day without a good burger and this spread takes the standard burger to a whole new level.
You can easily make your ground beef into patties and store in an airtight container or wrap tightly in aluminum foil prior to your trip. For added flavor, go ahead and add the minced garlic and Worcestershire sauce to your ground beef as you are making your patties. The hamburgers will be full of flavor when you cook them!
You can also go ahead and make your Spicy Cilantro Lime Spread ahead of time and store in a small mason jar or other airtight container until ready to serve. Both the hamburger patties and spread will need to be kept in a refrigerator or well-iced cooler until you are ready to cook them.
BBQ Ribs with Mama's Coca-Cola BBQ Sauce are a staple for celebratory weekends. The slower you let these babies cook, the better they are to eat. They practically fall off the bone. Be sure to have plenty of napkins for these ribs!
Sometimes, I like to go ahead and make Mama's BBQ Sauce and keep in an airtight container in the RV refrigerator. It saves a lot of time while we are camping, but the sauce only takes a few minutes to come together if making on the go!
A warm potato salad with bacon and onion goes perfectly with these ribs, as does a fresh coleslaw and baked beans.
Steaks – it's hard to beat a good steak while camping. You can smell them cooking on grills all around beginning about 4 or 5 o'clock in the afternoon. That's a sure signal it's time to head in off the lake and start our own supper. My recipe for the perfect steak is as simple as it can be. You can add a few scrubbed potatoes that have been wrapped in aluminum foil to the grill and toss together a quick caprese salad for a full meal in no time.
Dessert Ideas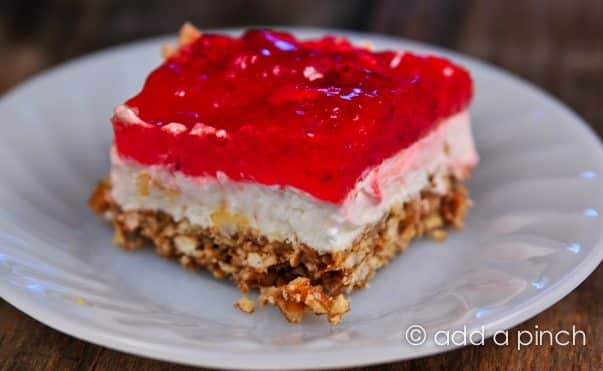 Strawberry Pretzel Salad combines the perfect amount of salty and sweet with creamy and crunchy! Made ahead and kept in the refrigerator, this salad will be an easy and refreshing dessert.
If refrigeration is of concern, I would choose fruit, brownies, cookies, or a cake that does not require any refrigeration throughout the trip. Here are a few of my favorites:
Chocolate Chip Oatmeal Cookies


Drink Ideas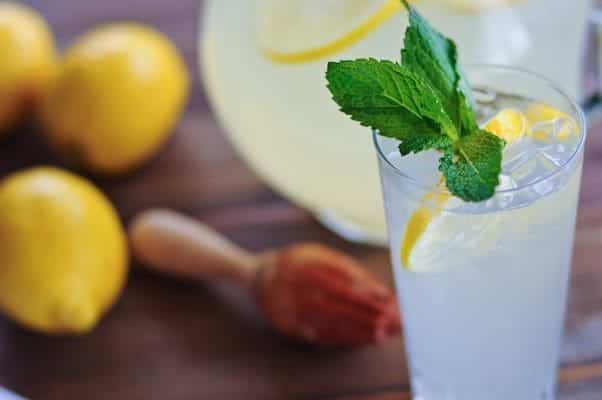 Lemonade is always one of our favorite drinks while camping. It's nice to prepare individual pint mason jars filled with lemonade and pop them into the freezer. Then, within a few minutes of pulling one of of the freezer,  you have a frozen lemonade that is always a refreshing treat!
Water is probably the one thing that we drink the most of while camping though. We keep jugs of water on board as well as individual bottles that we can easily carry with us and refill throughout the day.
I know that sounds like a lot, but with a little planning, the meals you enjoy while RVing will be some of your favorites!