Congratulations to Rachel, comment # 32!
*****
I'm sick. I've been fighting what I thought was just a winter cold for a while now. I knew I'd probably just picked it up from being out and about around town, at a Christmas party, ball game, or even the grocery store. To say it kicked my booty would be an understatement. I just haven't been able to shake it.
I've just been dragging along thinking any morning I'd wake up completely better. Do you think that when you get sick? I think Moms always think we'll just miraculously be well any minute now, but are the first ones to load up our children to the pediatrician when they have a sniffle. Well, at least I do.
I've eaten candy canes to the point my tree has bare spots where I've snagged them off the tree. I've coughed and coughed and coughed some more to the point I don't think I could cough any more and I've kept my whole family awake more nights than I'm sure they will admit. Even Tinkerbell has gotten aggravated at my constant coughing. I think she's over it already. She's got a good point. It has been pretty annoying.
As in perfect timing, the UPS fella dropped off a pretty special box for me the other day along with all of our Christmas packages – a box from Mighty Leaf Tea. Full of a variety of full leaf artisanal teas, I immediately made a cup of their ginger twist tea.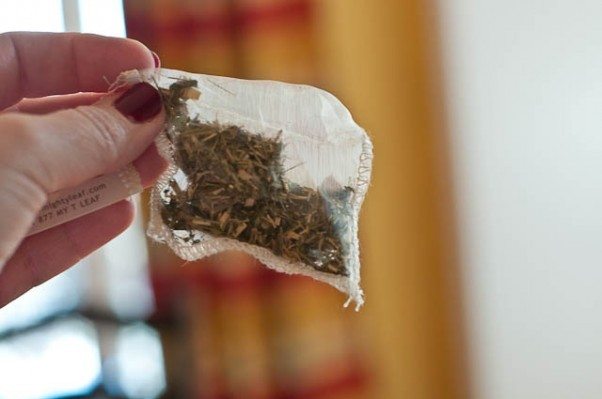 When I opened the packet of tea, I could actually smell the most amazing aroma of ginger, lemongrass, fruit and mint. And I hadn't been able to smell much of anything. Not only could I smell the difference from other teas I'd tried in the past, I could see the difference. The pouch was beautifully made, displaying the artistry of the blending. Whole leaves of tea, herbs, and spices all beautifully combined for the eye and the palate.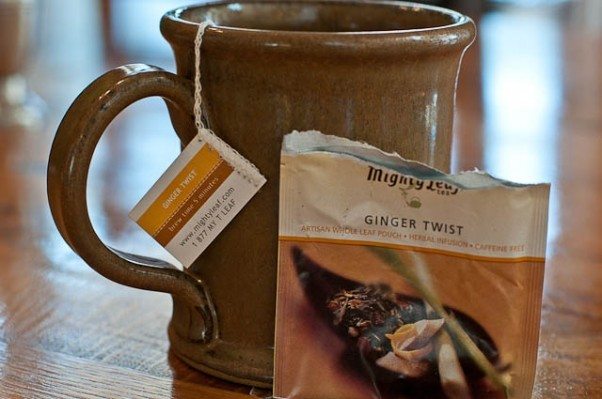 I've now become rather spoiled. Mighty Leaf Tea is a tea you'd expect to find at the finest of hotels or restaurants and a cup is absolutely a work of art. I'll definitely have to keep a selection of these teas on hand.
I am looking forward to cooking with these teas as well. From brining to baking, there are blends that will work wonderfully.
And guess what? Mighty Leaf Tea is giving away a lovely assortment of teas to one lucky Add a Pinch reader. It won't be long til you'll be singing their praises, too.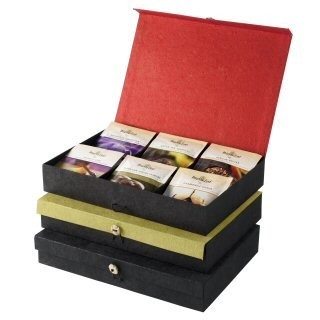 How to Enter:
Just enter a comment on this post to enter. I'll utilize random.org to select the winner on Tuesday, December 21st.

Disclaimer: Mighty Leaf Tea provided me with an assortment of teas to try and is supplying the giveaway for one reader. But my opinions are most definitely my own. I was not compensated for this post.