Happy Halloween and Welcome Back to Mingle Monday!
Little Buddy decided late last week that our new family tradition would be to carve our pumpkin on Halloween instead of before like we have done for so many years.
I'm not entirely sure how I feel about this decision to alter our pumpkin carving routine, but am going with the flow.
I do know one good thing that will come from it, I won't have to worry about having to keep it fresh and pretty leading up to the big night!
Truth be told, I think my baby boy is procrastinating because he can't quite figure out how he wants to decorate this year's pumpkin.
Here are a few that caught my eye from last week's Mingle Monday and around the web.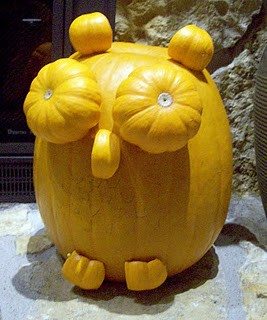 This owl pumpkin that Julia from  Sunbeam Yellow shared in last week's Mingle Monday is just so cute!
He would look adorable just about anywhere you put him, wouldn't he?
So different and elegant.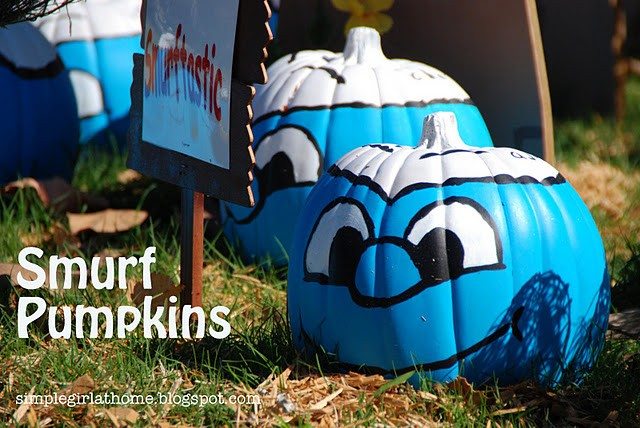 Lah, Lah, Lah, Lah, Lah, Lah – Lah, Lah, Lah, Lah, Lah
Just look at these Smurf pumpkins Rachael included from Simple Girl at Home!
Cah-yut!
These pumpkins are a definite flashback to the notebooks I had decorated with puffy Smurf stickers during the original Smurf craze.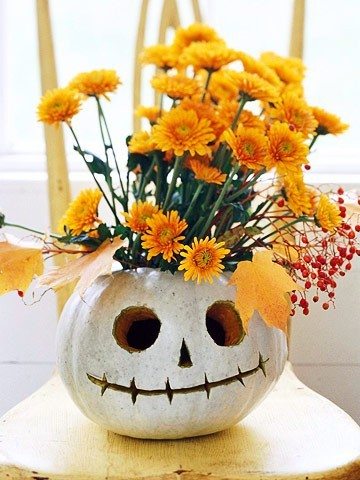 Oh my goodness! Just look at this wonderful guy from Better Homes and Gardens that I found on Pinterest.
He's actually one of 28 of their Quick and Inexpensive DIY decorating ideas for Halloween.
All 28 of them are just as cute as they can be!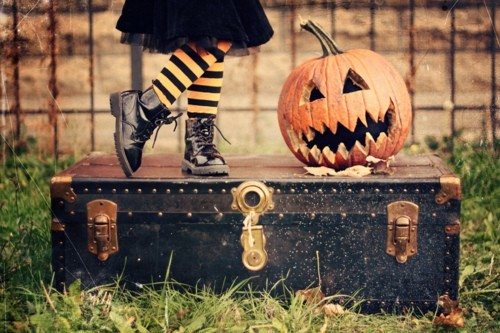 I've always loved classicly carved pumpkin, but this one in this photograph sealed the deal for me on how much I love them.
Everything about this photograph is pure perfection!

Y'all, if I had seen this when Little Buddy was a toddler – this would have been his costume for Halloween!
When I saw this photograph from Life Happens When You Are Making Other Plans, I just sat and smiled for the longest time!
How stinking cute would it be to pull your pumpkins around in a red wagon for trick or treating?!?!
So, now that I'm armed with a little bit of inspiration, I can't wait to see what Little Buddy's ideas are for his pumpkin.
I know one thing is certain, it will be fun carving it with him!
I'll share photos of our pumpkin as soon as we have it carved on the Add a Pinch Community Facebook Page.
Y'all come on by and share your Halloween photos as well!
I'd love to see your costumes, pumpkins, and definitely the treats!
Tricks are optional.
I'll feature a few of them that you share on Wednesday!
Mingle Monday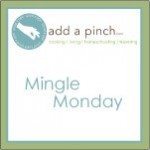 So, now. It's your turn!
Are you ready to mingle?
You're welcome to share a favorite thing you've made – craft, sweet treat, meal, photograph, or even decor.
I look forward to seeing all you've made!
Simply add your link below and include a link in your post to addapinch.com to share all of the great ideas linked up with your readers. It's that easy!

'); // ]]>