This past week we've been packing and moving my Mother from her house into an in-law suite/ apartment in our home. It's hard packing nearly 50 years of your parents' lives into boxes and helping to decide what to keep, what goes to other family members and what goes.
We laughed.
We cried.
We about died at the amount of "stuff" collected over the years.
We uncovered photographs that I dare not even show my own son they were so embarrassing.
All I'll say is, the "hair dresser" my Mother took me to really didn't know how to cut the Dorothy Hamil haircut even though she professed to have the skill. It looked a bit more like a David than a Dorothy. UGH!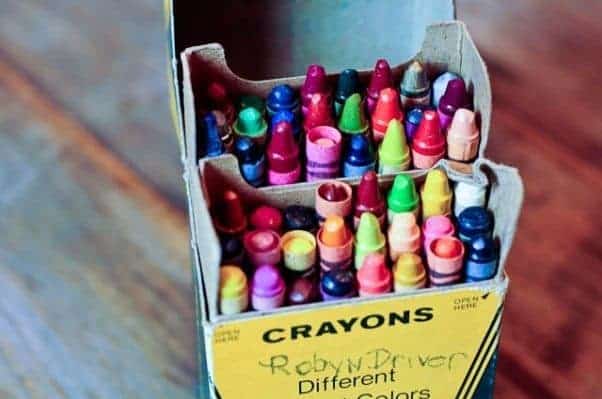 We also found the crayons from when I was in first grade. You can tell my favorite colors just from the use.
It made me regret not keeping Little Buddy's first big box of crayons and wishing I could take a peek inside to see what his favorite colors were.
But then I snap back to a bit of reality of boxes upon boxes left to unpack and loving my Mother for keeping so many things for me to show my little boy from my childhood.