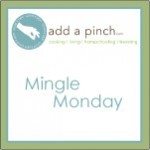 Welcome to Mingle Monday!
I am absolutely loving all of the creative treats, crafts, and gorgeous photographs y'all are sharing for Mingle Monday lately! You guys are some majorly talented and inspiring folks!!!
Just link up your gorgeous food post, creative craftiness, or inspiring photography. If you have an Etsy or Big Cartel shop, you are welcome to link those up, too!
Last week, I mentioned that I'd randomly select someone's link to receive a set of personalized coasters from my shop!
Well, the winner is Liz of Hoosier Homemade for her April Fool's Cupcakes! Weren't those so cute? Liz, just contact me about your coasters! Congratulations!!!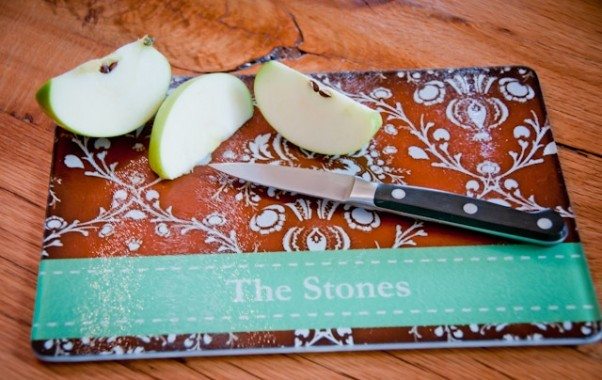 This week, I'm giving away a personalized glass cutting board! These have been a majorly hot item in my shop! I'll randomly select one participant linked up to Mingle Monday this week and announce the winner in next week's Mingle Monday.
Are you ready to mingle?
This week, we're going to share our favorite things we've made – blog post, meal, craft, you name it!
I know so many of you cook some amazingly delicious meals and are ultra talented in the craft department! I want to see what you've been up to lately and I know everyone else would love to see it as well. So come on, share your talents.
If you have a shop of your own, feel free to link it up as well!