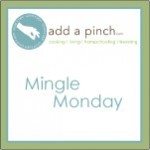 Welcome to Mingle Monday!
Every year for Easter since I was a little girl, we've always dye dozens of eggs in a multitude of beautifully hued eggs. I remember the grandchildren would always wait inside as my Grandparents would head outside to the hide the egg for the big hunt. Once the eggs were all hidden, my sister, cousins, and I would run as fast as we could in our pastel colored dresses in search of the most eggs. Once we'd found them all, we'd beg to continue hiding and hunting the eggs until my Grandfather would say, "your going to wear the color off of those eggs."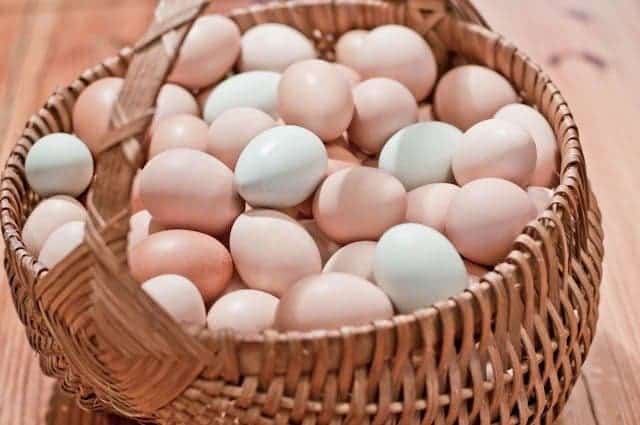 As I've been preparing to get ready for this Easter, I realized I would need to purchase eggs at the grocery store to be able to dye them for hunting. Eggs are something I just haven't had to purchase in quiet some time. Probably since last Easter. As I glanced over at our basket of farm fresh eggs from our hens, I had an idea to break the tradition of dying the eggs and using their natural beauty this year. I'm hoping we don't wear the color off of these.
If you have access to farm fresh eggs, why not give them a try this Easter?
Note: I know I technically didn't make those eggs. My sweet little hens did all of the hard work. I just had to boil them!
So now, are you ready to mingle?
Share your favorite things you've made – sweet treat, meal, craft, or decor! I can't wait to see what you share!