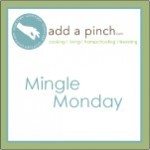 Welcome to Mingle Monday!
Last weekend my family participated in a cardboard boat race that I can't wait to tell you all about. This is our second year for the boys to compete in the race. Last year, they won for most spirited fan base and I really believe we cheered even louder this year.
Mamas cheering for their boys can get pretty loud, ya know.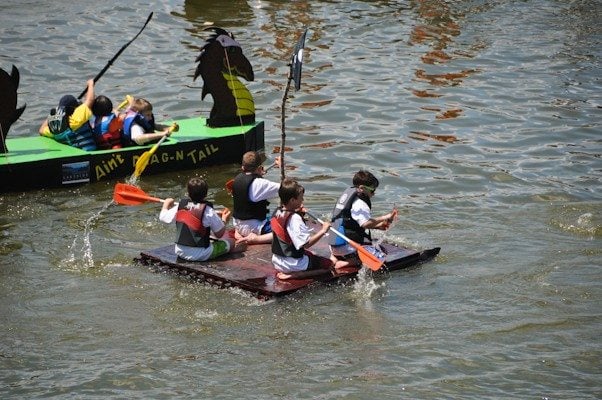 I look forward to showing you all of the creative boats from the big day and sharing some of the highlights. I think you are going to love it.
Until then, are you ready to mingle? You're welcome to share a favorite thing you've made – craft, sweet treat, meal, photograph, or even decor, or simply link up a social media account you'd like to share – Facebook, Twitter, Stumble Upon, etc.
I look forward to seeing all you've made!
Simply add your link below and include a link in your post to addapinch.com to share all of the great ideas linked up with your readers. It's that easy!