Last weekend my family participated in a cardboard boat race that I can't wait to tell you all about. This is our second year for the boys to compete in the race. Last year, they won for most spirited fan base and I really believe we cheered even louder this year.
Mamas cheering for their boys can get pretty loud, ya know.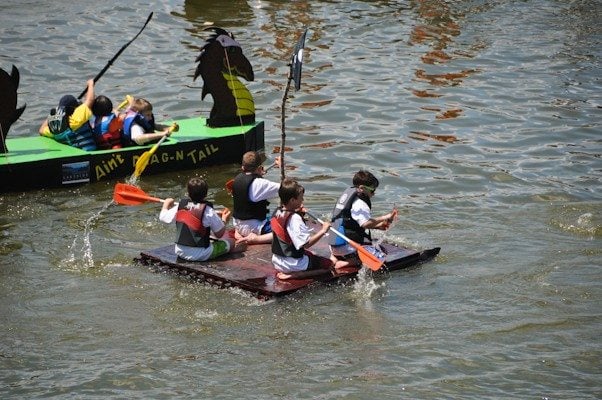 I look forward to showing you all of the creative boats from the big day and sharing some of the highlights. I think you are going to love it.